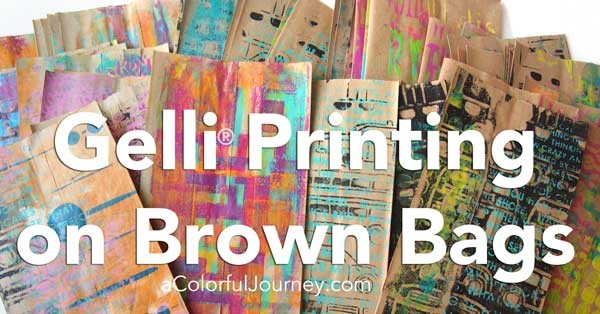 The Gelli Plate® turned plain brown lunch bags into colorful goodie bags for my upcoming workshops at Stampaway. I played with some of new stencils that were just released from StencilGirl – and I'm giving a set of them away.  You can get entered to win here.
I just went to town with all sorts of paints, stencils, and the plate.  The layers built up quickly and before I knew it, I had all 60 bags printed and ready for my workshops this weekend.  Looking forward to seeing my on-line friends in person!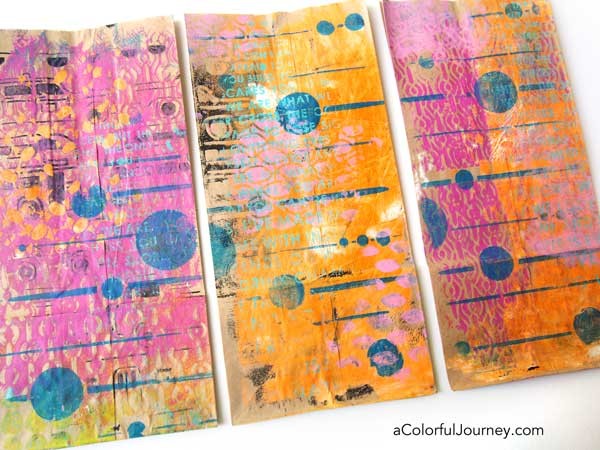 If you're new to the Gelli Plate, I've got a page dedicated to getting started here.  It's loaded with information like what size to get, what paint to use, and more!  Want to print in person?  On September 12th, I'll be teaching Gelli Printing: Easy as 1-2-3 at the Arts Alliance in Mason, Ohio. Find all the details here.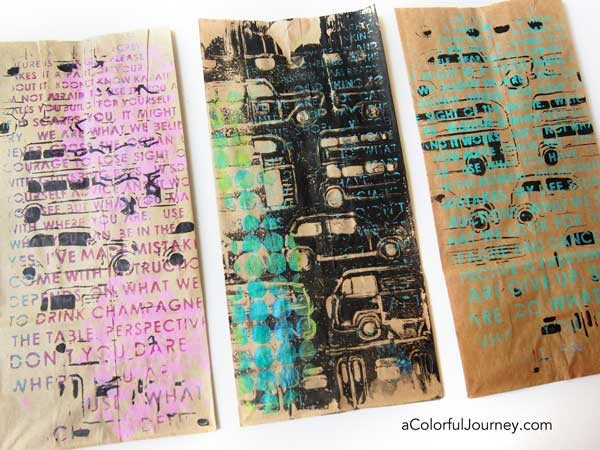 Here are the supplies I used. Some of these links are affiliate links which means I get a small percentage. It doesn't cost you anything extra and you are helping me keep this blog and my videos ad free! Thank you- I don't like ads any more than you do!