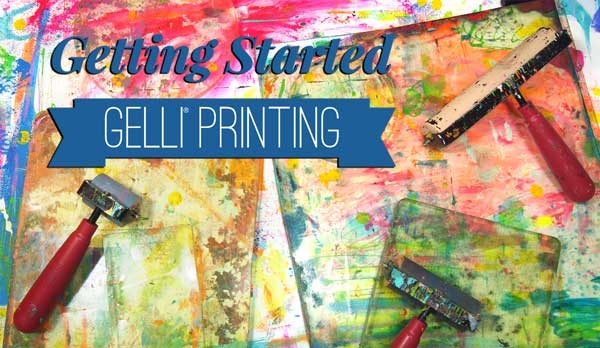 You've heard about the Gelli Plate® and seen some of the incredible prints being created and you want to try it too!  But where do you start?  What size Gelli® Plate should you get?  What is the best paint for the Gelli® Plate?  What can you print on?
In the video, I share not only my recommendations but why so you can choose the tools and supplies that fit you the best to get started.
Watch What do I need to get started Gelli Printing®? on YouTube.
Here are the supplies I use. Some of these links are affiliate links which means I get a small percentage. It doesn't cost you anything extra and you are helping me keep this blog and my videos ad free! Thank you- I don't like ads any more than you do! 
Watch What is the best paint for Gelli® Printing? on YouTube.
One of the ways I create unique prints is by using several colors at once on the Gelli Plate® without making mud.  It's something that is easier to show than to explain so I created a video to get you started mixing colors on the Gelli Plate®.
To make it easier for you (and so you can focus on the fun and the play) I created a PDF cheat sheet for you to download and print out.  That way, you've got the information right next to you when you're printing.
How can you get the video?  It is one of the treats I have for my newsletter friends.  Just click on the photo, share your email and let me pop into your inbox twice a month or so and you'll be on your way!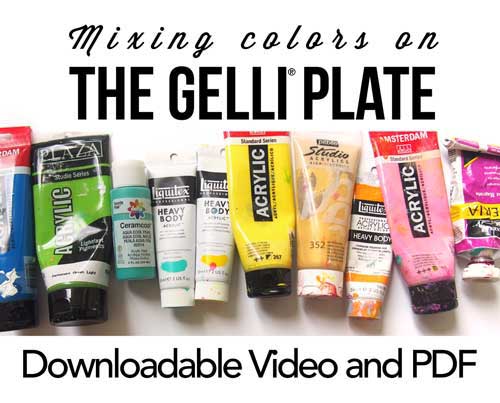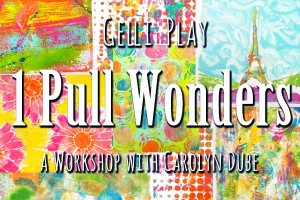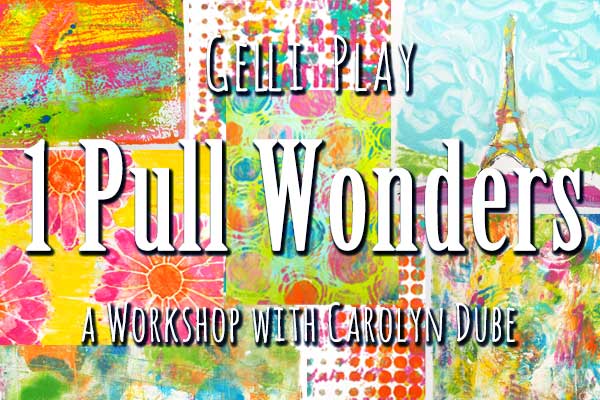 Ready to play with the entire rainbow all at once?  Take advantage  of the hours and hours I've spent discovering what you can do with a Gelli PlateR. I've done all that experimentation so you can dive right in and make complex prints yourself with One Pull Wonders.
Once you know how it's done, it is very easy to create layers of vibrant colors in just one easy pull.  Even if you've never Gelli® printed before!  And these are all techniques that I haven't shared before!

"I must thank you for all this fun!! I had no idea of all the fun things I could do with the plate and now am not afraid to try!!!"- Jean Marmo

"These techniques are wonderful. Yesterday I was able to pull SO many colorful prints in one seating I couldn't believe my eyes! I left them to dry and am headed downstairs to gather and enjoy them (like a kid in a candy store)." Donna Fleischmann
More Gelli® Printing inspiration from my YouTube videos:
Watch A Round Gelli Plate® Can Do What? on YouTube.
Watch  Making a Rope Texture Tool for Gelli Printing® on YouTube.
Details on using fabric on the Gelli Plate can be found in a blog post and video here.