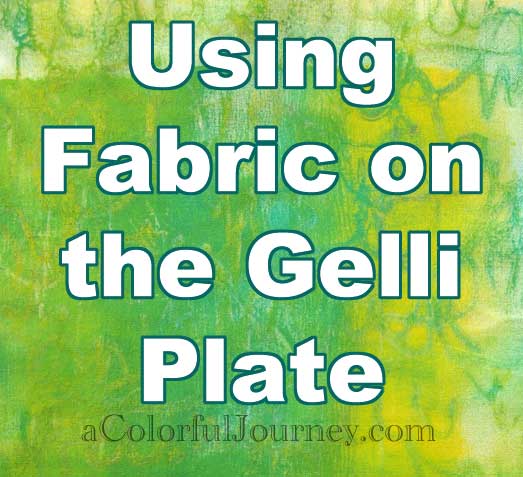 Can you use fabric on the Gelli Plate? Absolutely!
The white fabric I used was very very affordable, actually might be called cheap.  I have used heavier fabrics and they work well also.
This is up a few days early – hope no one minds…In the video, I'm using regular acrylic paints on fabric.  To make the acrylic paint printed fabric washable I used  GAC 900.  Once it is completely dry, heat set it with an iron.
Grab some fabrics and start experimenting with them on the Gelli Plate!
Watch Using fabric on the Gelli Plate on YouTube.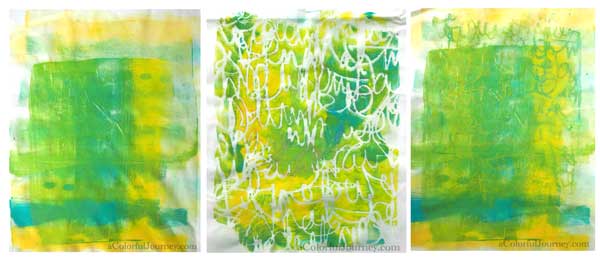 Supplies Used
Any acrylic paint
Fabric… I used a cheap white fabric…no idea what kind…