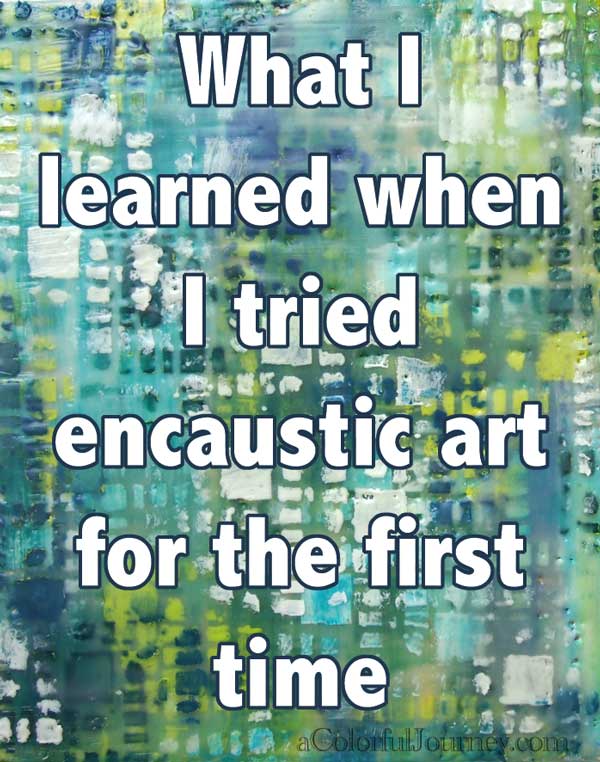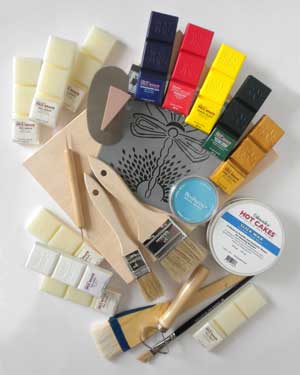 When Enkaustikos and Linda Roberston sent me an encaustic kit to play with I was thrilled.  I've wanted to explore painting with wax for a long time.
Every paint brush, the wax, a PanPastel, the tools, the wood cradle – it was all in the kit from Enkaustikos. This box was loaded with just about everything I needed. The only additional supplies I needed were a griddle and a heat gun.
Linda Robertson has wonderful tutorial videos that  explain how to use all the supplies in the kit and get started with encaustics. Best part, access to these videos is included with the kit!
I watched those videos and then gave it a try.  Linda did a great job explaining things for a newbie so I felt comfortable turning on the heat and giving this a try.
I decided to embrace the fact that I am a beginner at encaustic.  As a beginner, I allowed myself to mess it up, try different techniques, and most of all I had no expectations.  That let me play…Here's what I learned during my play:
That first layer is a base and gets obscured in the layers.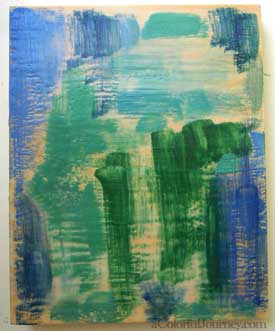 Since I have a couple of stencils in my studio, I picked up my Crosswords stencil.
What it looks like in the early stages was no indication to me of how it was going to look later on in the process.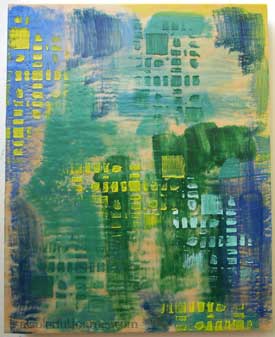 Using the wax is just like painting.  The colored waxes can be very opaque or translucent.  The cool part is I can control that by how much clear wax I mix with a color.
Here the white is at almost full strength so it is very opaque.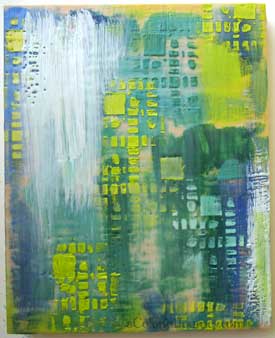 PanPastels are scrumptious on the wax.  Really scrumptious…addictively scrumptious.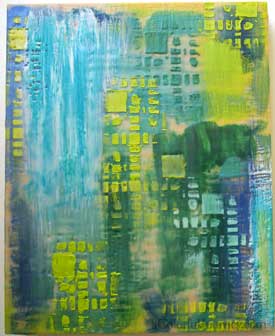 The layering is addictive.   I told myself "this is the last layer" over and over…I just couldn't stop.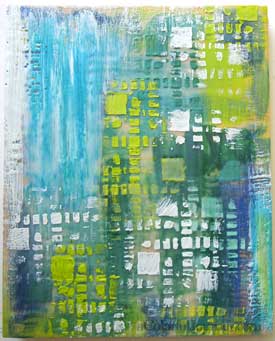 The bubbles, holes, whatever they are called on the far left are just heavenly texture to me.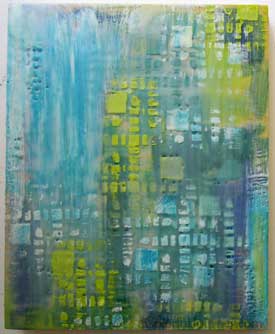 There is lots of texture since I liked to pile on the wax.  Not surprising since I like to pile on paint when I create.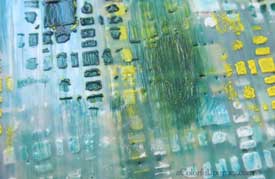 So much variation came from mixing my own colors using the griddle.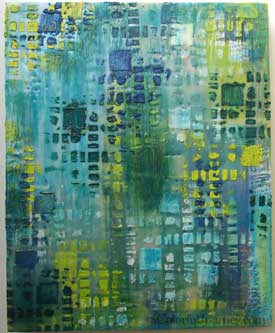 Cloudiness is temporary.  Here is with the last layer on it before it finished cooling completely.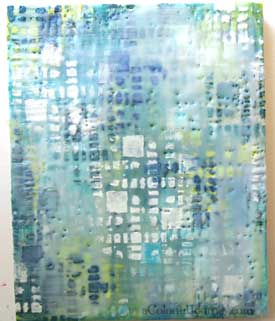 This is what it looks like after it has cooled completely.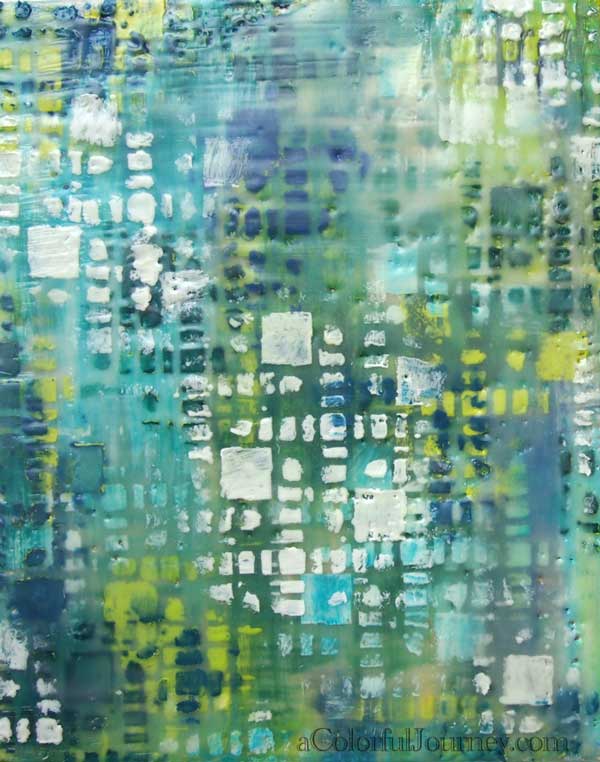 A huge thanks to Enkaustikos and Linda Robertson for inviting me to play with their fabulous kit! Be sure to check out all the other artists on this hop to see how experienced encaustic artists have used the kit!
While you're there checking out their great work, leave a comment to be entered to win this fabulous prize! Giveaway ends June 8th at 11:59PM Central Time. ***Giveaway Closed***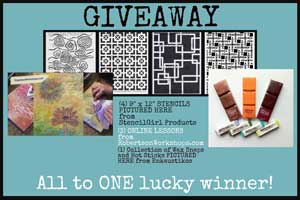 Carolyn Dube – You're here
Julia Kellogg