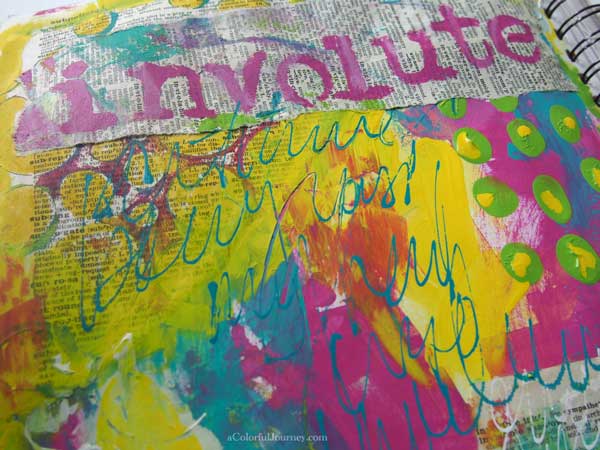 Whatever inspires me ends up my art journal, one way or another.  The Scripps National Spelling Bee, which was last week, is a family tradition here since we are an entire family of proud word nerds.  Perhaps that is why the word on the scrap of dictionary paper called to me.
And then that word met with an unfortunate Oops…but that was just an outstanding opportunity presenting suddenly.  Check out the video to see what happened!
Watch on Art journal play inspired by words and an Oops YouTube.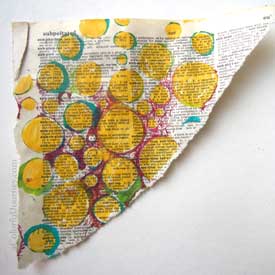 This is the scrap that started the whole page.  A piece of dictionary paper with some Bubbles stencil fun.
Want to see all the info on involute?  Merriam Webster has it all here.
  Supplies Used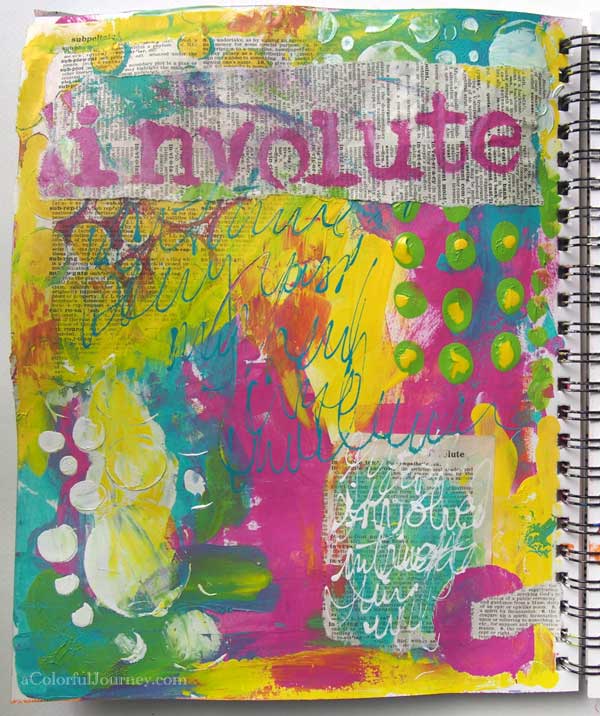 I am forever in awe of the amazing abilities of these kids.  I was on the edge of my seat, holding my breath as each finalist spelled.  I can't spell to save my soul but I do enjoy a good bee!   Even the helpful hints of the language of origin are of little help to me… but knowing the origin was Asian to French derived from French to Italian seemed to be quite useful to a speller in this year's competition.
Here's the tense last word…down to the wire!
Watch feuilleton on YouTube.
But bees are aren't all tension and nerves…there are some very funny moments.  Here are some of my favorite moments from past years….
Watch on numnah YouTube.
Watch sardoodledum on YouTube.