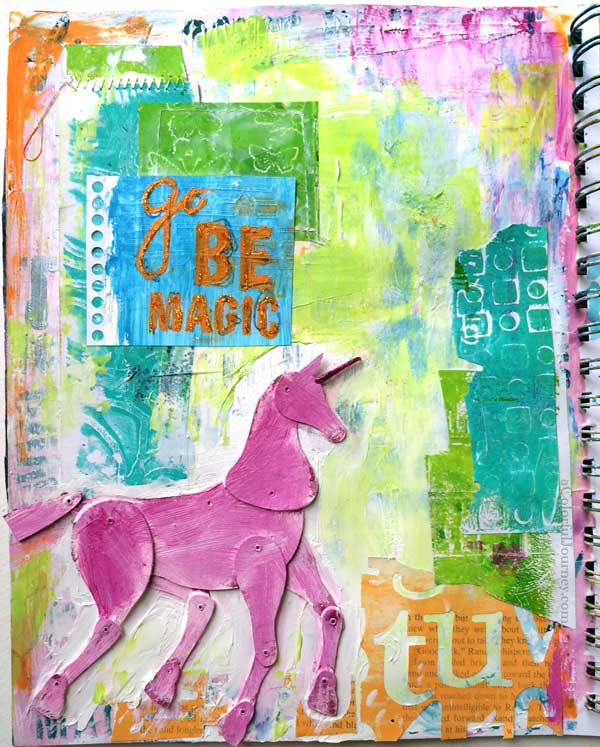 Would I like to play with Totem Poppets they asked.  The name alone sounded fun to me!  When the goodies arrived in my mailbox, I realized how customizable these animals are…which means freedom!  I can make them whatever I want.  Wish these were around when my kids were little, oh the possibilities.  Since my kids are almost grown, I will just step up to be the kid and play.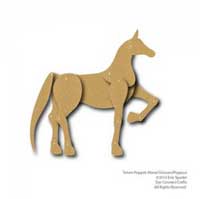 But I wondered about my limited attention span and patience about putting the animals together.  Not an issue with the new-to-me cool eyelet setter.  It was easy, fast, and most importantly, entertaining with the lift and let go way of setting eyelets.  I was more easily entertained than I want to admit…
Check out the video and see how this art journal page came together.  There are plenty of Oops moments in there.  It felt like every time I had a direction I was going, I changed my mind.  This is just an art journal so I can change my mind.  Over and over.  And over again.
Watch Changing my mind over and over while making an art journal page on YouTube.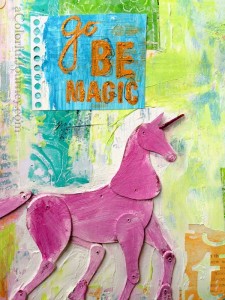 I might have changed my mind, a lot, while creating this art journal page but this unicorn and my muse reminded me of the magic of play (and how useful it is to keep scraps of Gelli printed paper around….).
Supplies Used