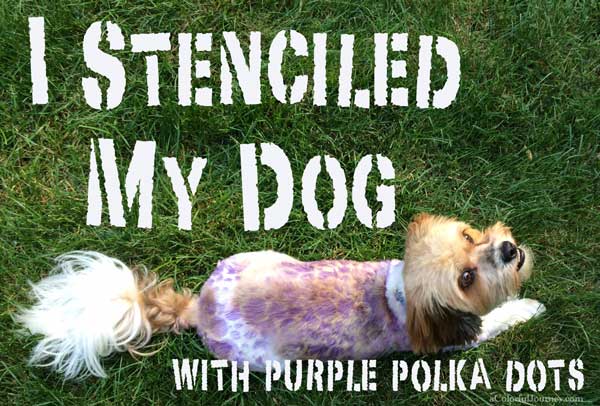 I Seuss-ified my dog.  How?  With a circle stencil and doggie colored hair spray.  So far, Chewie has been the only other polka dotted dog we've seen at the park.  I know you're shocked…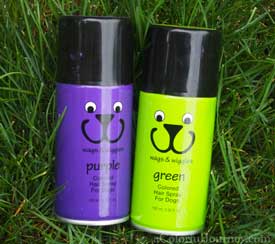 This is the spray I used and it was a gift.  No idea where they got it but I did find some other brands on-line.  This one had the best best best photos of how to decorate your dog.
Even if you don't have a dog…take a look at the photos of what they did to their dogs!
Colored Hair Spray for dogs
Doing this was just like spray inking anything, except that the dog will wiggle and move…so the hubby held him still in his arms.  I held the Bubbles stencil  in place with my hand and sprayed just in the middle of the stencil.  Then moved the stencil and sprayed again.  And again.
The dog didn't mind being sprayed but I think it did feel a bit strange to him.  As soon as we let him down, he rolled in the grass.  I assume he was trying to remove his purple-ness but the color stayed!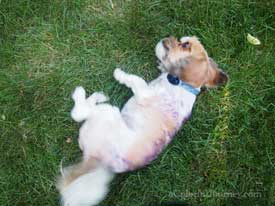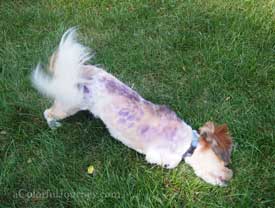 It will wash out so after his next bath he'll be back to his normal brown and white….But until then I have a Seuss-fied little doggie!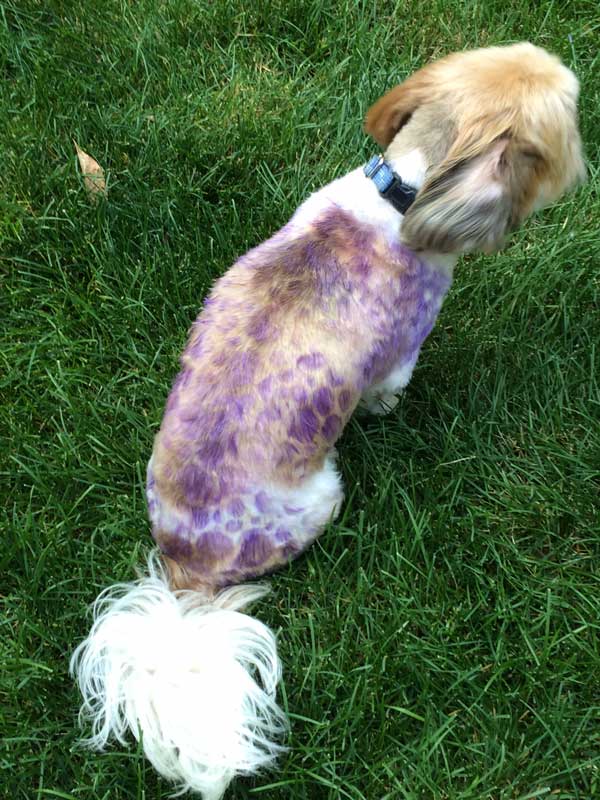 My kids bonded with the dog in a new way since they have another area of common ground.   Now the dog knows how they felt as kids when they would be dressed up in holiday finery for the endless family photos.
I think the dog thought this was a pretty good deal since he ended up with more than one doggie treat for being so patient with me and my purple polka dot idea….Thanks Chewie!