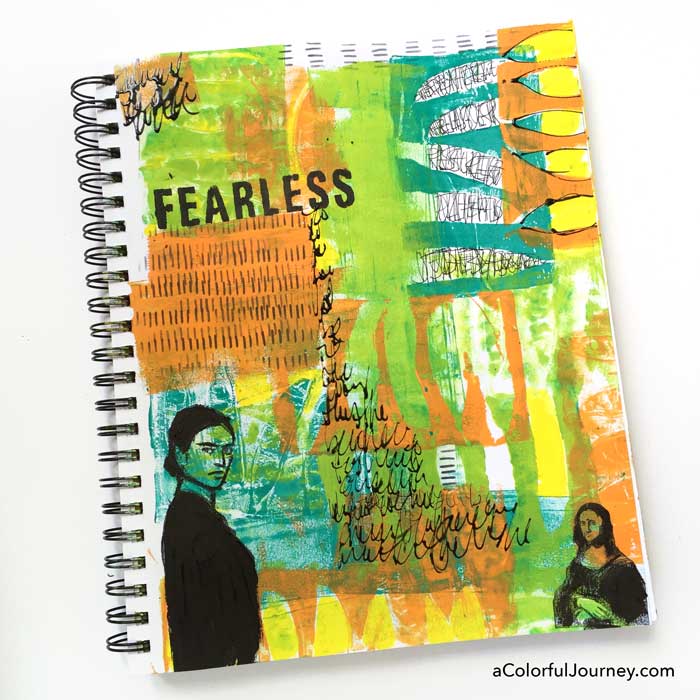 Precious paralysis struck while I was making this art journal page.  I was between a rock and a hard place.  I loved this background so much that I didn't want to ruin it.  But I wanted to add more to the page.
Was it a bad thing that I had a bit of paralysis?  Not at all!  One could even call it an O.O.P.S. – an Outstanding Opportunity Presenting Suddenly.
Check out the video – there were quite a few Oopsies happening on this page!
Watch How to use a Gelli print in your art journal on YouTube.
I'm starting with a background I created Gelli printing® in last week's Let's Play video. You can see it here. Then I added a bit more color with Dylusions paints.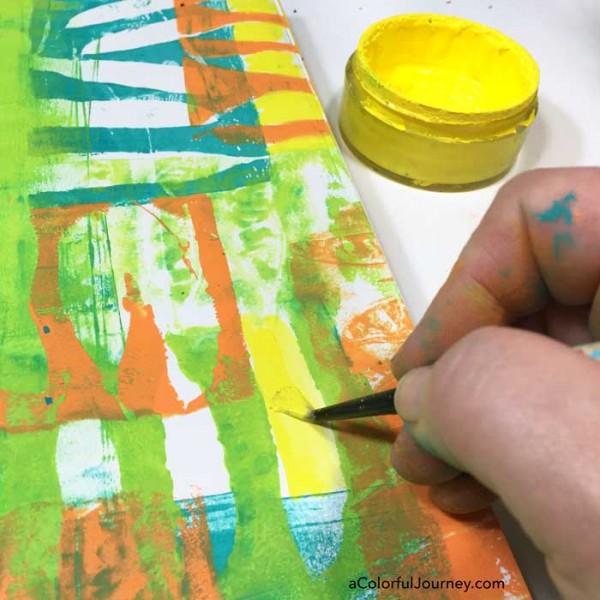 O.O.P.S. When I stamped Frida, she was a bit lighter than I wanted so I grabbed some black paint…and that led met to giving Frida a little more body…but it was super dark on her body and hair but her face was too light .O.O.P.S. again.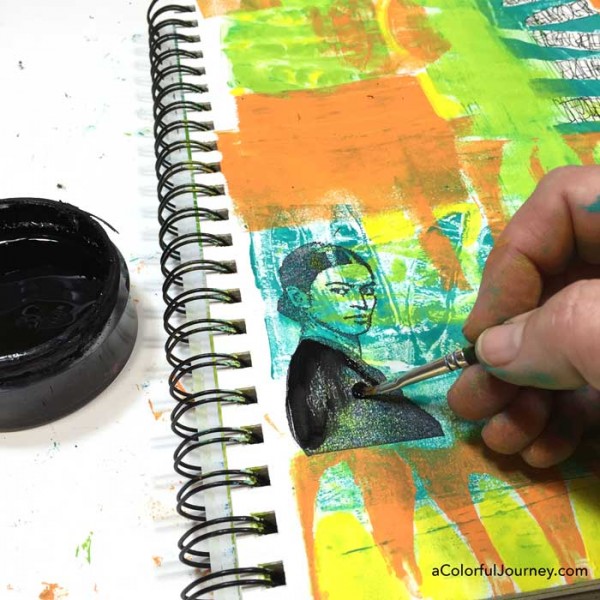 To darken up the face lines, I grabbed a stabilo pencil and sketched over parts of the images.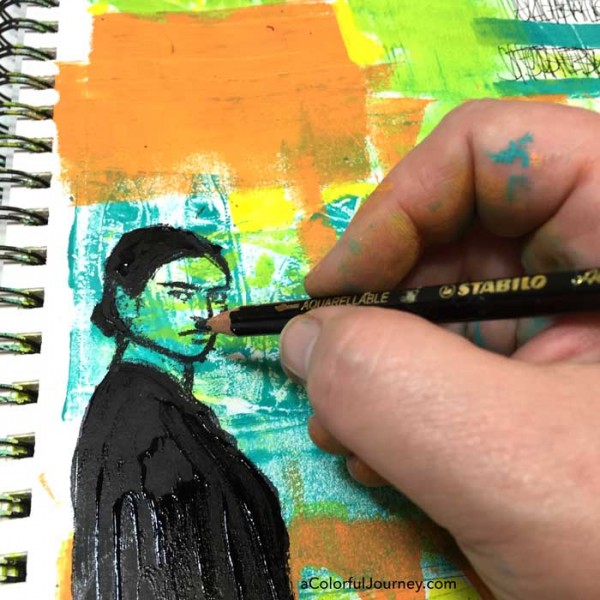 It began to feel overly precious again.  I was in love with where it was at but it wasn't finished so I had to just take a risk.  My adrenaline rush of the day lol.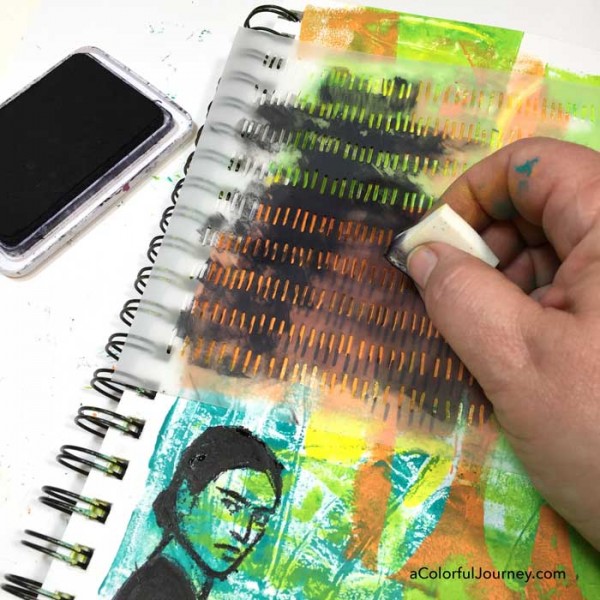 Things were not going as I expected at this point.  When stenciling fearless with my Uplifting Words stencil…I had too much paint and I expected it to run underneath.   Surprisingly it did not!
Then the journaling did not go as I expected.  The pen at first was too thin so I grabbed a Pico Embellsiher to get bolder lines.  Then instead of writing in the normal order, I wrote all over the place and then up.  Did it matter? Not with scribble journaling!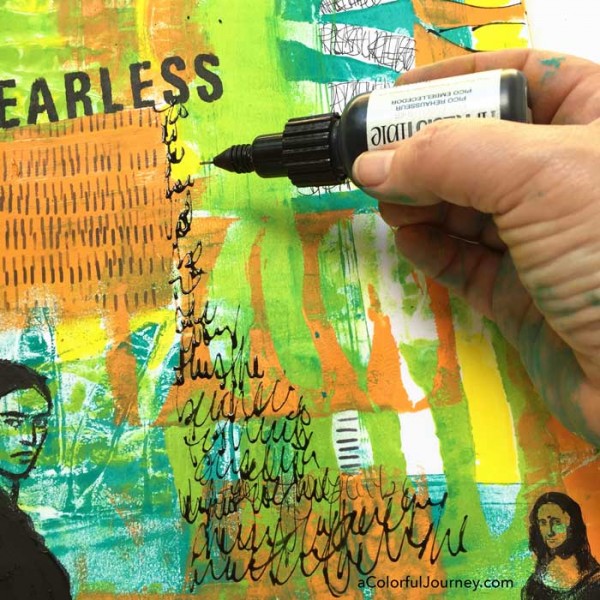 Thanks for joining me for today's play!  Would you like more play?  Check out my free workshop, Permission to Play!

Here are the supplies I used. Some of these links are affiliate links which means I get a small percentage. It doesn't cost you anything extra and you are helping me keep this blog and my videos ad free! Thank you- I don't like ads any more than you do!  The Frida stamp is from Invoke Arts and Mona is from Museum Stamps.