For this week's Let's Play video, I'm letting myself be inspired by the everyday things around me like an empty pasta box.  The shape of it, with that smiling window, made me smile every time I saw it.
Instead of tossing this box out, I covered it with washi tape to make a very silly gift box! I randomly grabbed a variety of washi tapes from my collection.  I used 10 or so but could you use 1? Yes!  Could you use 2 or 3? Yes!
It is play after all. There is no wrong way to cover an empty box that was destined for the trash with tape which means any way is the right way!
Watch Upcycling trash into a gift box with washi tape on YouTube
What is Let's Play?  It's all about rediscovering the ability to play. Each month I share a specific strategy that helped me recapture the freedom and fun of play.   This month's theme is being inspired by the everyday.   You can see more of the Let's Play series here.
Giveaway! Leave a comment telling me what everyday things inspire you to get entered in the $50 Dick Blick gift certificate giveaway (more details below).   I'd love to see what you're creating- share it with us all in our Facebook community!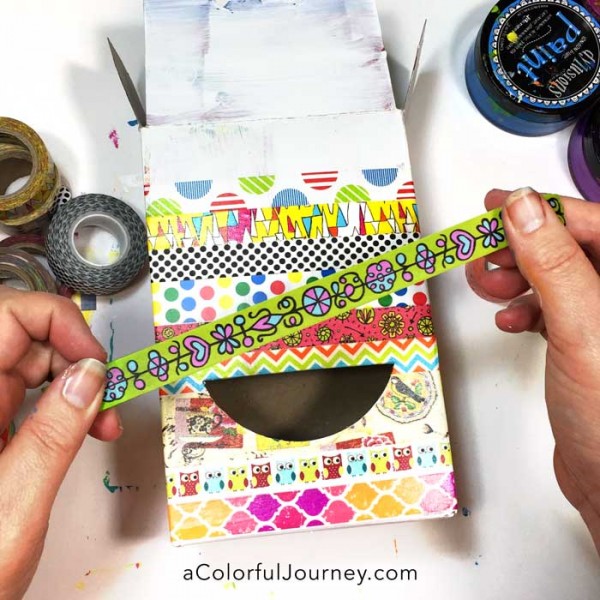 If it had a mouth, it certainly needed eyes!  In the video, you'll see where I didn't get the eyes to my liking the first time.  No big deal, just cut another set since this was not actual cosmetic surgery.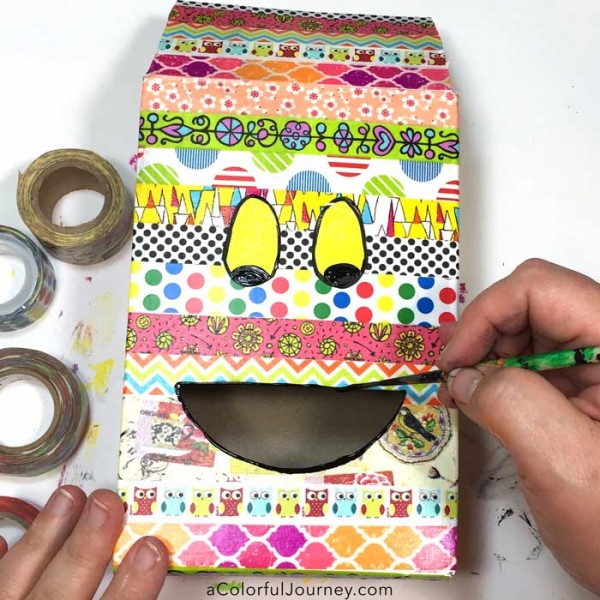 It was just too silly not to have a tongue sticking out.  I just had to do it!  Ended up being a bit long for a tongue but it's not like this was an anatomically correctly face anyway.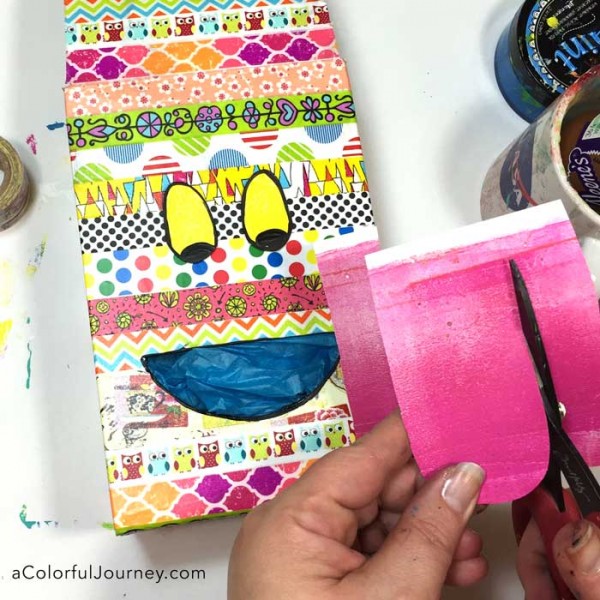 Not surprisingly, I was impatient and didn't want to wait for paint to dry so I had to be extra careful when painting the naked underside of the tongue with Dylusions paint.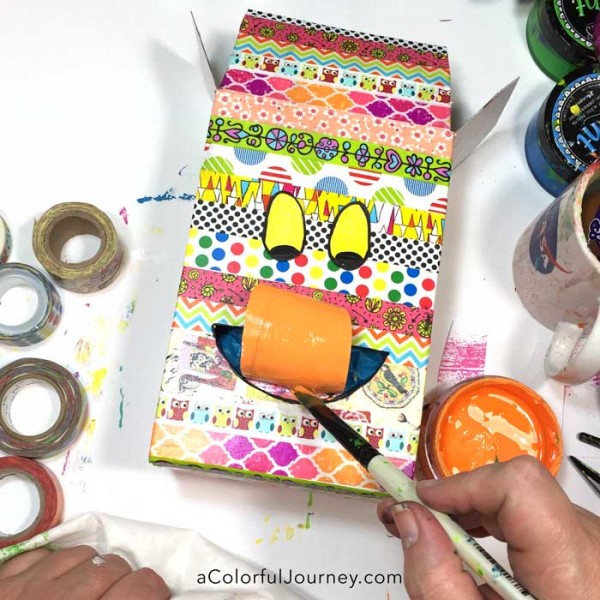 This was very practical play for me today.  I made a gift box that I needed.  I used washi tapes instead of hoarding them which felt great.  But most of all, I got to make that giant tongue!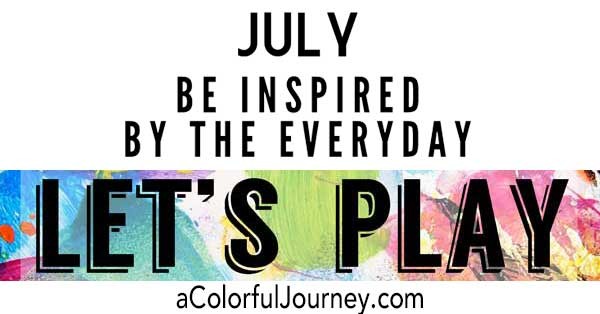 Want to see more Let's Play videos? You can find all the weekly posts here.
Sharing your play:   I, and a whole bunch of others, would love to see what you're creating!  We're sharing it in the Facebook group called A Colorful Place to Play. Why Facebook?  I've listened to your feedback about how and where you'd like to share your play instead of the link parties.
Monthly giveaways:  Leave comment on any (and all for more chances) of the weekly Let's Play blog posts to be entered and one winner each month will be chosen by random.org.  Want more chances to win a $50 gift certificate to DickBlick.com?  Pin any of the images from the page or share about it on Facebook- then come back and leave a comment telling me what you did and you can have more chances to win! Giveaway closes the Sunday, July 31st at 11 pm EST and the winner will announced on the blog the following Monday.