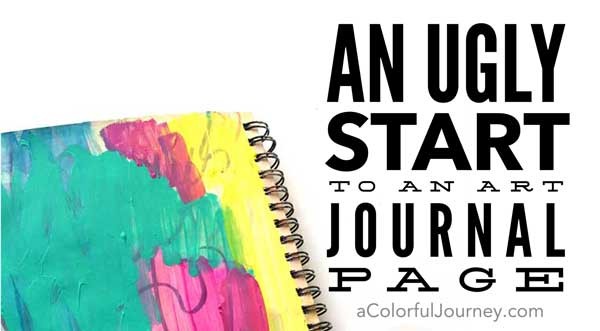 What you are seeing here is sarcasm in an art journal. Those scribbled words say "this is a great day to be me." This was a not a joyous phrase, but one of sarcasm that came out of frustration with something.
Basically, I was pouting about something in my art journal.  What was the something?  It was incredibly trivial but it felt so big in the moment.  How do I know it was trivial?  I don't even remember what it was when I came back to this art journal page weeks later…or was it months?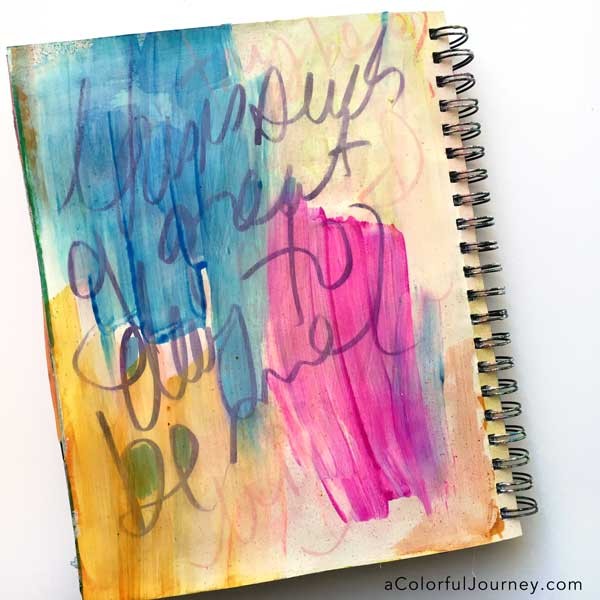 This is mixed media so that means if I don't like it, I can add more layers! So that is exactly what I did as I added more paint on top to this blah start to an art journal page.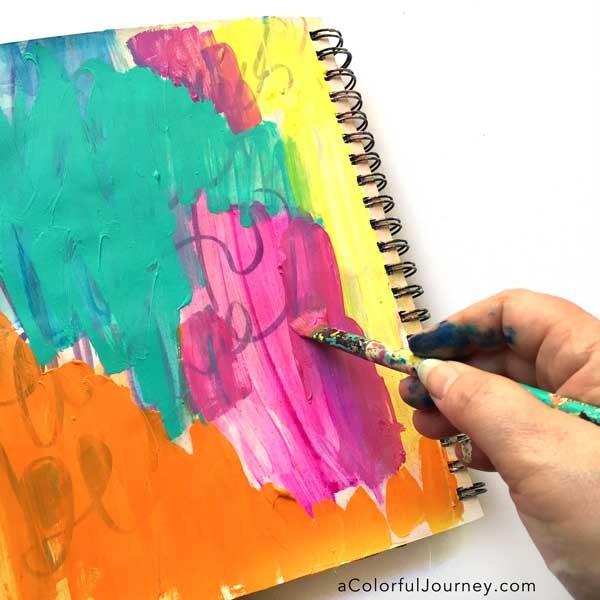 The brighter colors were already making me happier but I wanted even more happy feelings.  Flowers!  I grabbed Doodle It Daisy and tested out the placement.  I was in love.  But the paint was still wet and I didn't want to wait for it to dry…and I wanted the flower in teal….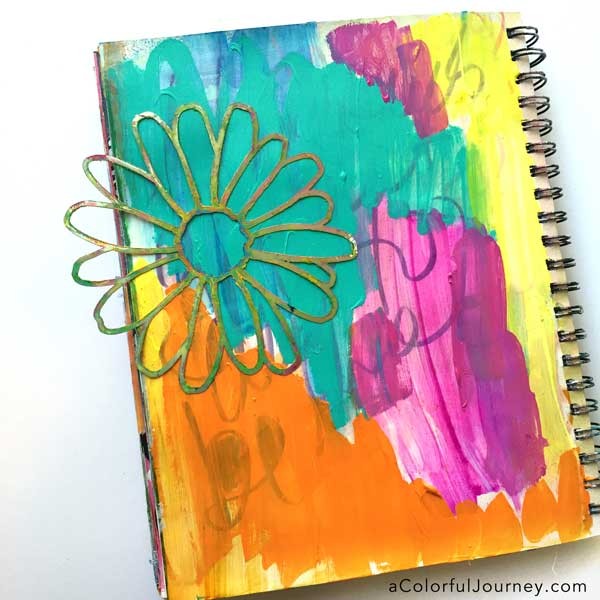 So I wiped off the wet paint to reveal the blue underneath.  FYI- teal doesn't stand out much against blue.  So after stenciling it you couldn't even see that it was a flower. Oops!  It was an Outstanding Opportunity Presenting Suddenly.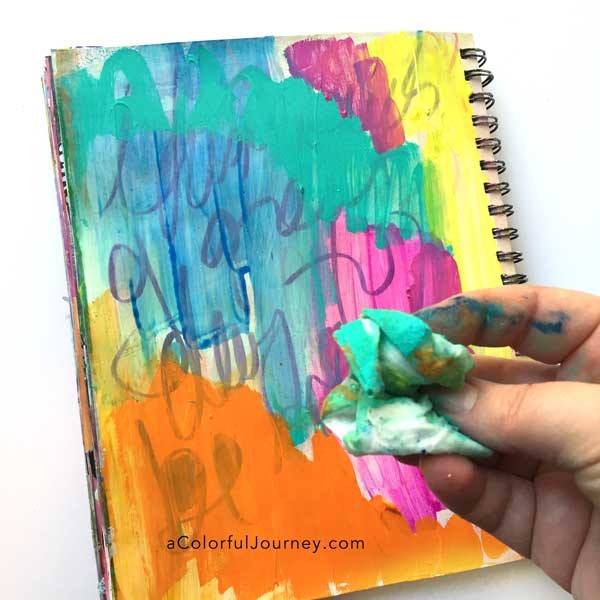 The opportunity was to try a different color than what I had planned.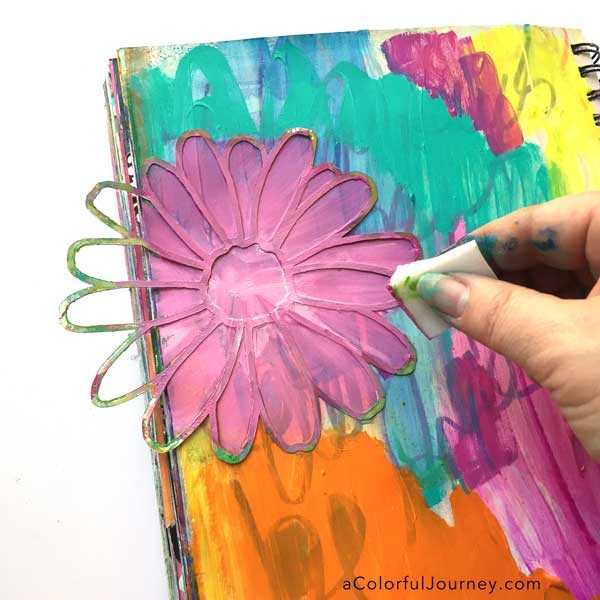 There are often messages for me in my art journaling, and this was no exception.  I had shifted this pouting page to one of happier feelings so I grabbed the Transform stencil.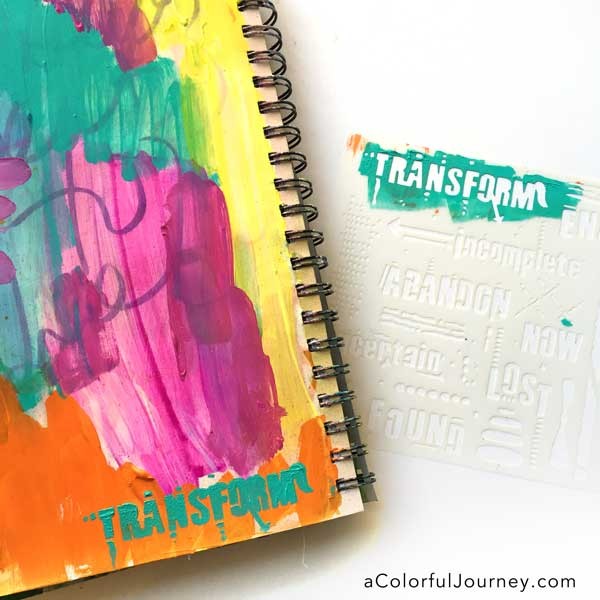 Now for the journaling.  But what to write with? The paint was all still a bit wet, so pens were out of the question.  It was the perfect time for fineliners. These are bottles filled with runny paints.  You can see how they work in another blog post and video here.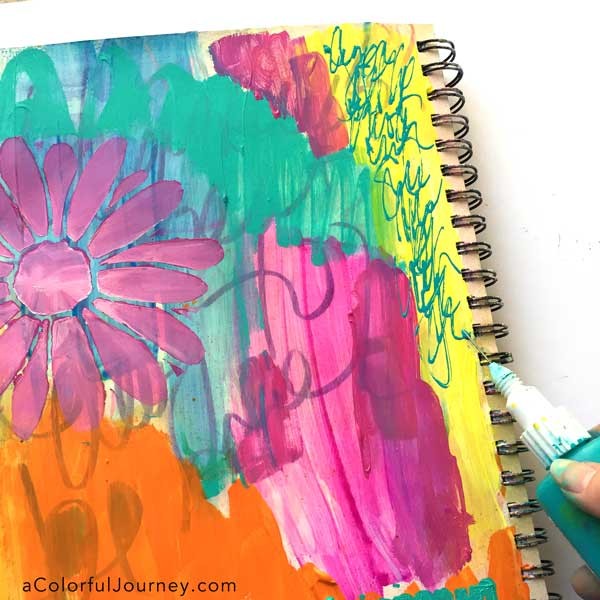 All the happy feelings I had after journaling needed even more of an outlet, so I grabbed the Glitter Paste!  I put the Daisy stencil back on the page, and added some sparkle to it!  Glitter is always a good thing!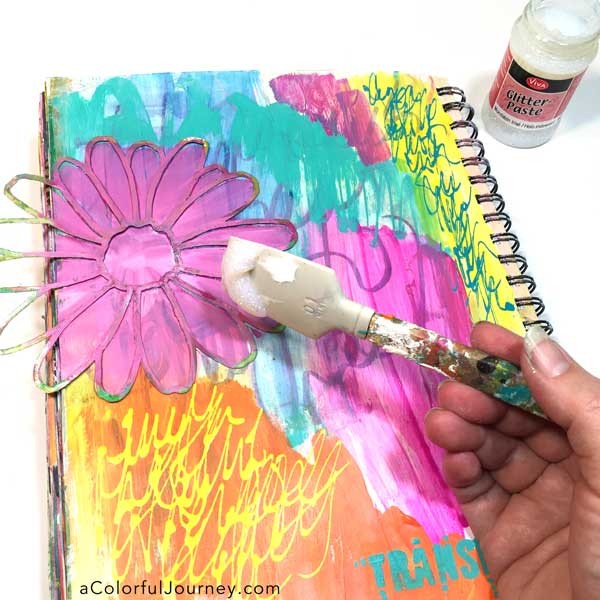 Still had lots of happy feelings, so I scribble journaled them some more!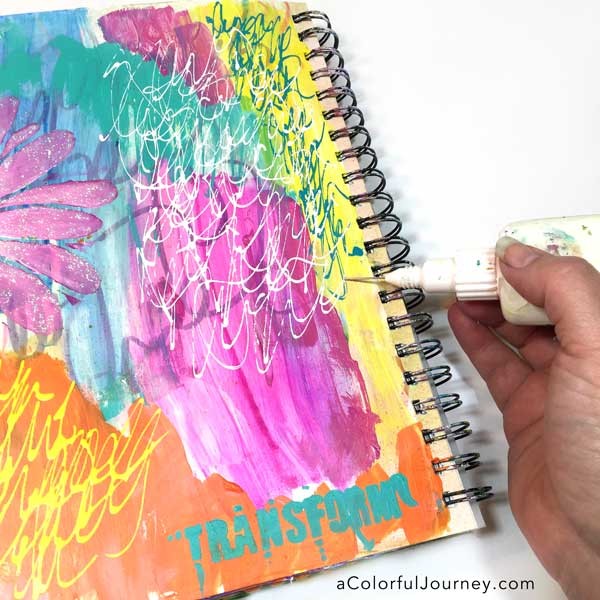 The final touch was a bit of white marker to transform the word transform!  Good thing the paint was dry!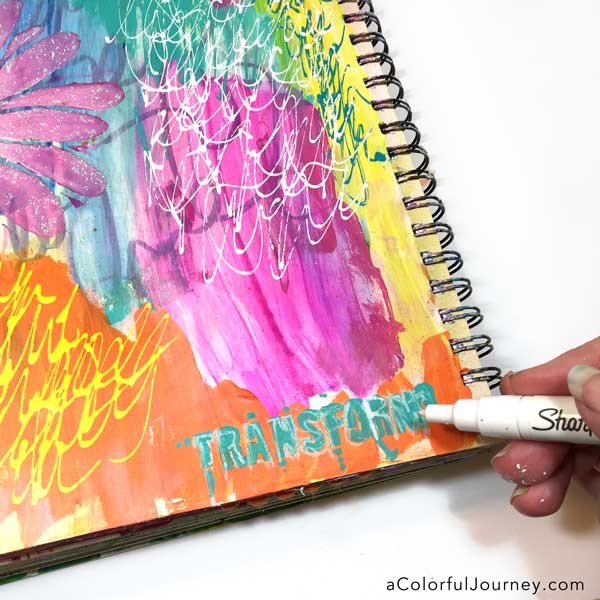 The finished page-  I can still see the ugly start in places and that is a good thing!  It reminds me even things are yucky at one point, it doesn't mean they have to stay that way!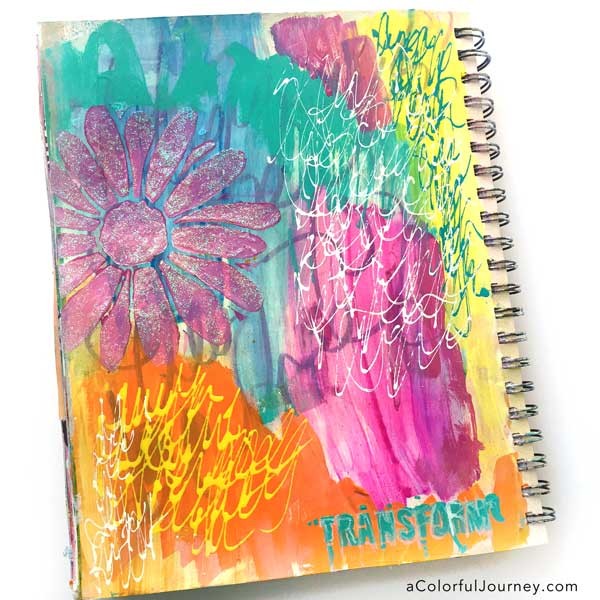 Here are the supplies I used. Some of these links are affiliate links which means I get a small percentage. It doesn't cost you anything extra and you are helping me keep this blog and my videos ad free! Thank you- I don't like ads any more than you do!