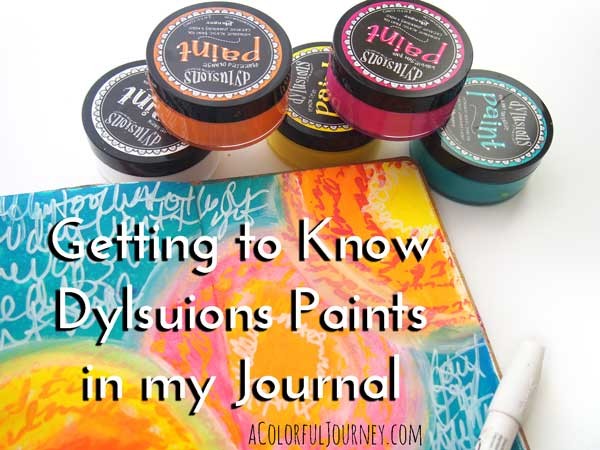 Happy day! My box of Dylusions paints arrived!  I am a huge fan of Dyan Reaveley and her rainbow of colors makes my soul happy.  This is my first time using the paints and I wanted to take them out for a spin to get to know how they work for me.
Watch Getting to Know Dylusions Paints in my Art Journal on YouTube.
So after playing with them what do I think?  They are dreamy creamy.  A little paint goes a long way.  They blend extremely well. They behave well with water.  They are the perfect surface for journaling.  They are just the right balance of opacity/translucence.  Well done Dyan!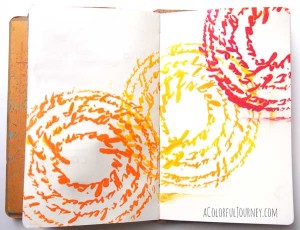 Supplies Used