I never expected my latest stencil to stir up so much controversy. But it did. I suspect that once everybody understands what's going on with this word, they wont be quite so triggered. As a side note, it also created quite a few kind emails with helpful intentions!
What is the word that created a flurry of angry indignant emails? Regerts. Yes, the word isn't spelled the way it is in the dictionary but it wasn't a typo. It's a reference to the epic tattoo OOPS, No Regerts. So technically it was a typo for the tattoo artist, but very intentional on the stencil. Perhaps you saw the Milky Way commercial that had fun with it or one of the many memes over the years.
Since it isn't in an official dictionary, we can each take whatever meaning we want from it. My take on it is it's a light hearted way of rolling with it when things don't go as planned or a reminder that you only live once (YOLO). It's a phrase I say frequently at home to keep things in perspective.
This all led to today's play, No Regerts DIY tape. Start by putting the tape on a non-stick surface. I used both 1/2″ tape and 3/4″ tape artist tape. Links to what I'm using for the non stick surface and all the supplies I've used are listed at the end of this post.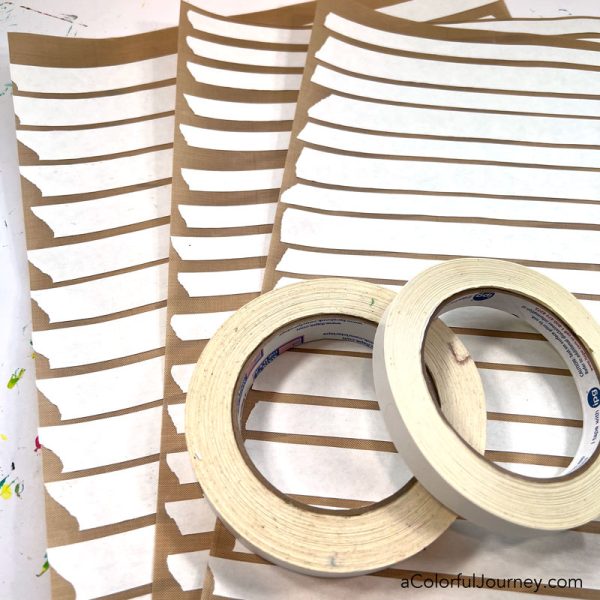 Then let loose and scribble, paint, drip, smear color on the tape with whatever is within arm's reach. It is No Regerts tape after all!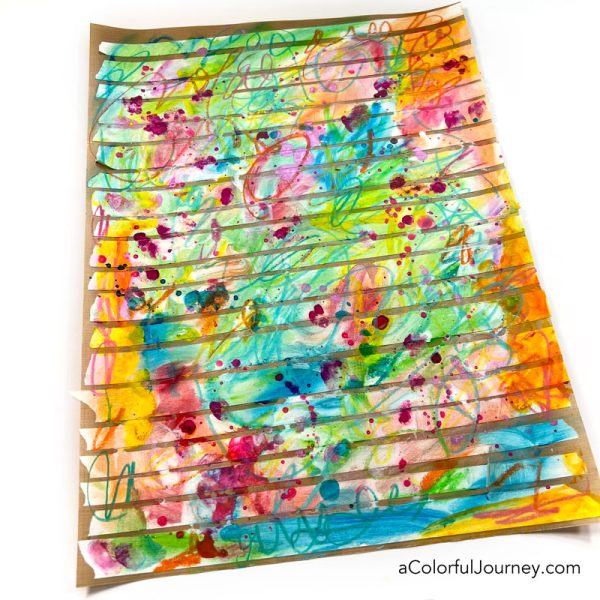 After everything's dry, add some words to it with the Random Thoughts stencils. You can stencil the words just as they are or use a sticky note to easily adjust them. "Hadn't" became "Had" and "Telling" became "Tell". You can also rearrange the words, like I did on several of these by adding "no regerts" to the end of the line.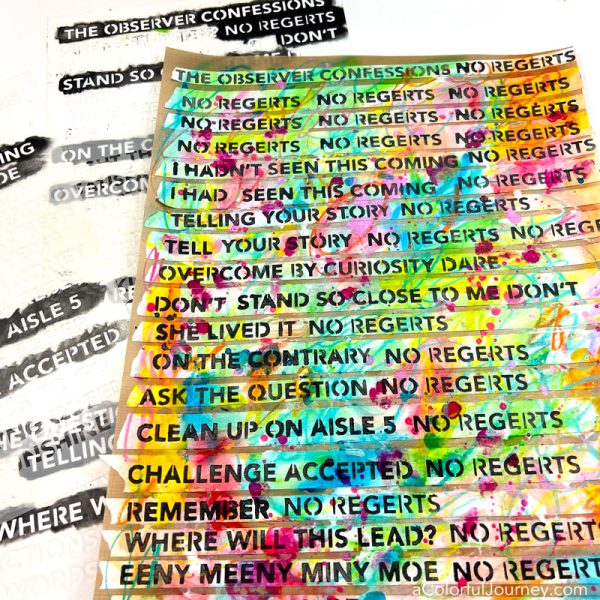 What can you do with the tape you create? Add a title to an art journal page, like I did below. It's also fun to seal up an envelope with it or add a few words to a collage or ATC. Anywhere you'd use decorative tapes, like washi tapes, you can use your DIY tape!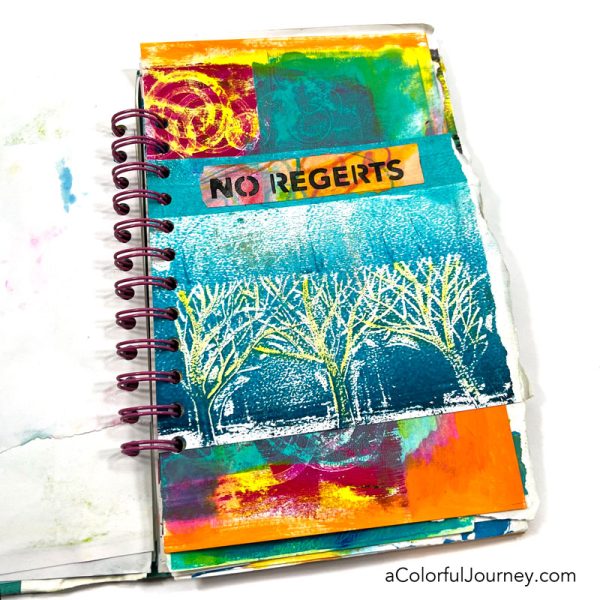 Here are the supplies used. Some of these links may be affiliate links which means I get a small percentage and it doesn't cost you anything extra! And you get a really good feeling knowing that you are helping keep the free tutorials coming!
The fluid paints I used are no longer available- they are the Pam Carriker Sheer Fluid Matt by Derivan Matisse. I used the White Washed and Sun.