Anything can be used to make patterns and texture in gel prints! This play is courtesy of not wanting to cook dinner and getting takeout. The cardboard/paper container is what is making all this pattern!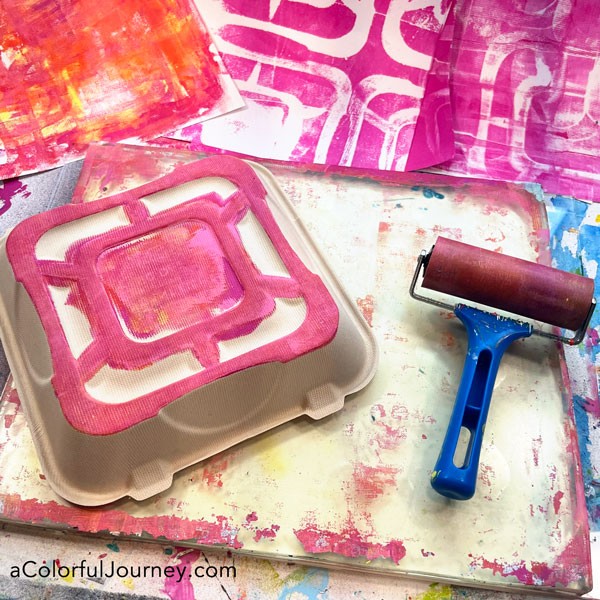 In the video I share how to do it with 1, 2 or 3 colors of paint and using the tool, the sandwich container, just a few times versus a bunch! And why I chose the large Gel Press plate to use for this play.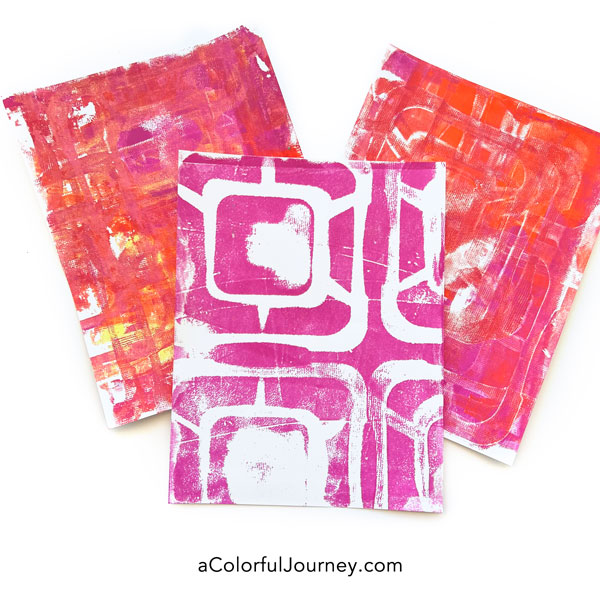 Here are the supplies used. Some of these links may be affiliate links which means I get a small percentage and it doesn't cost you anything extra! And you get a really good feeling knowing that you are helping keep the free tutorials coming!