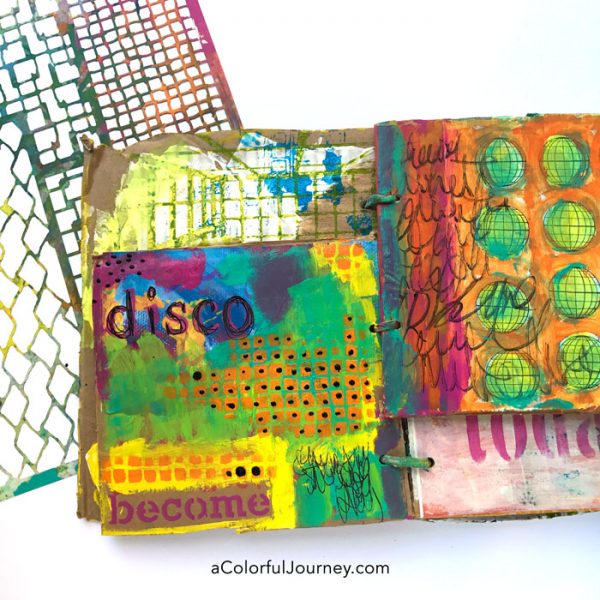 What do I do with a hideous start to an art journal page? Call it an OOPS and add more layers!  An O.O.P.S. is an Outstanding Opportunity Presenting Suddenly and little did I know that the word discover would take me to the 70's and disco.
Watch How I dealt with an ugly art journal page on YouTube.
How do I build the cardboard journals?  It's all covered in the free workshop Permission to Play – join the fun and let yourself play.
The early layers on this page were hideously blah.  They just looked like a mess and not even in colors I like! Since this is mixed media, when a layer looks that way, it just means it is time for more layers.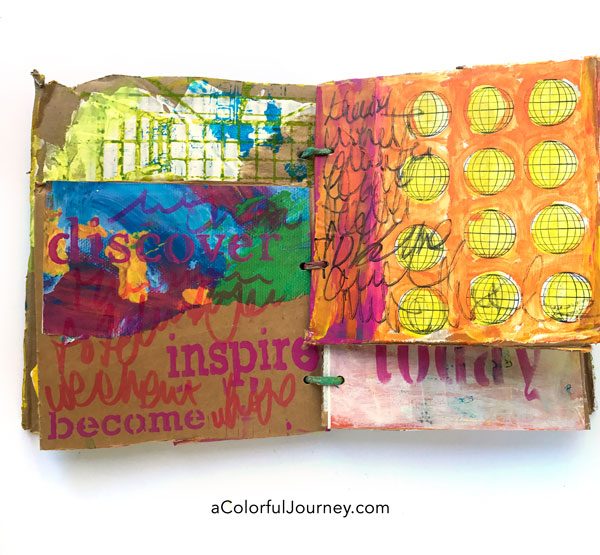 In the process of adding color that discover became disco.  And yes, I started hearing the Bee Gee's and Donna Summer in my head.  Don't worry, I didn't sing on the video- autotune couldn't help me hit a note.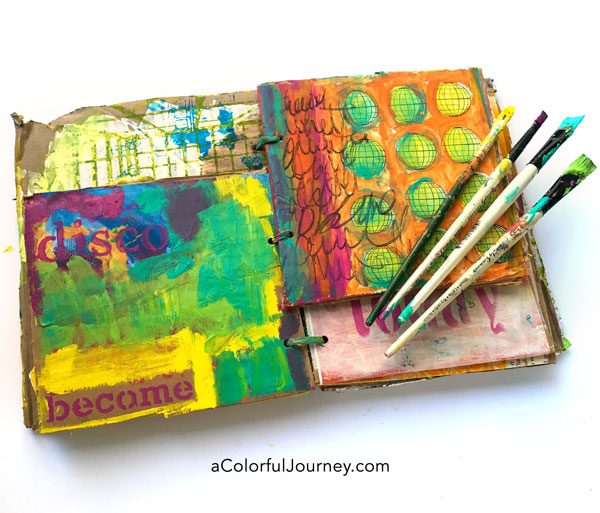 A bit of orange pattern was added by using 1 of the 4 patterns on my Rectangular Patterns for Play stencil from StencilGirl.  One of the many things I adore about stencils is that you can use just part of it to get different looks.  There is an irregularly shaped patch of the little squares in the center, then a line of them at the bottom, and just a few in the upper corner. All from just one of the patterns.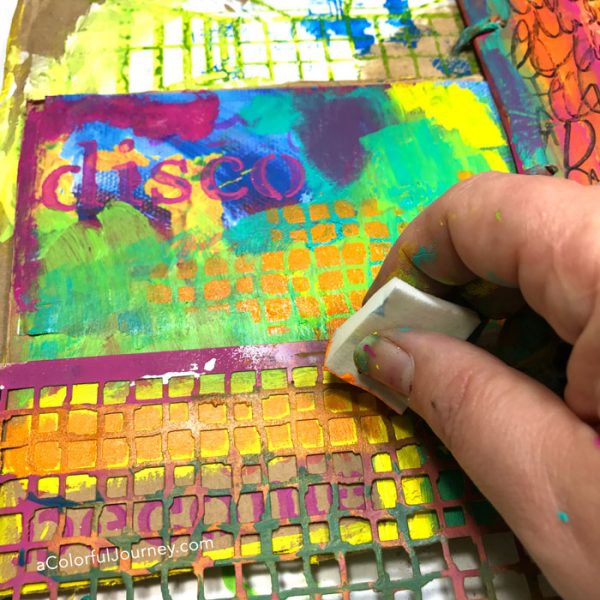 Perhaps this is a bit of a controversial statement for all those kids of the 80's who were raised that disco just wasn't cool but…Disco should stand out, so I traced over the word with a black pen to make it pop a bit more.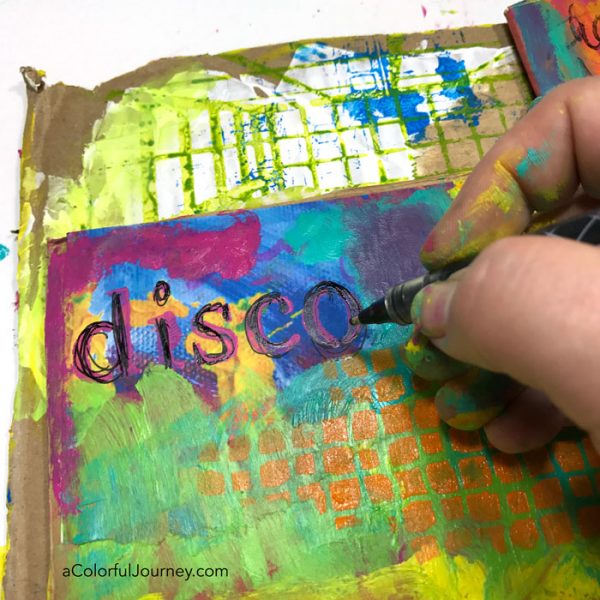 Then it was disco dot fever time as I added splots of acrylic ink on top of some of the squares.  The plan was to do just a few dots but it was too much fun, so I just kept on adding more and more.  And yes, Donna Summer was still playing in my head… New to fineliners? Here's a video that explains them in detail.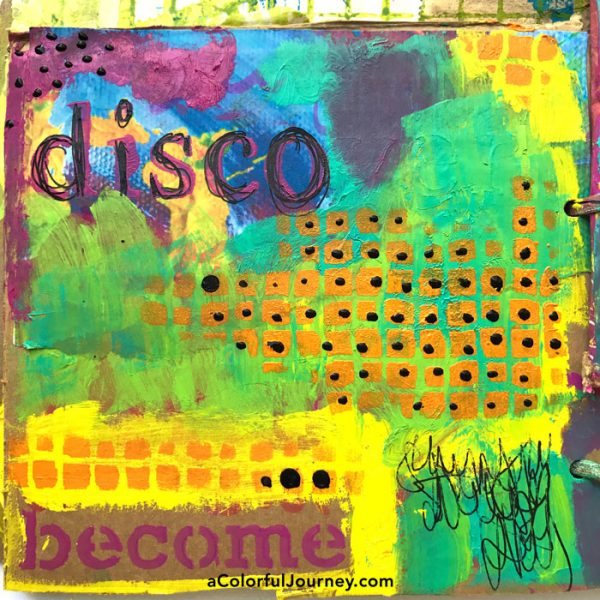 If you ever happen to have an ugly art journal page, try saying O.O.P.S. and adding more layers. That's what I do!
If you'd like to see how to make a cardboard art journal as well as specific ways to let yourself play, check out my free workshop, Permission to Play.
Here are the supplies I used. Some of these links are affiliate links which means I get a small percentage. It doesn't cost you anything extra and it helps keep the free tutorials coming!
Here's a bit of what was (and still is) playing in my head thanks to that word discover becoming disco…