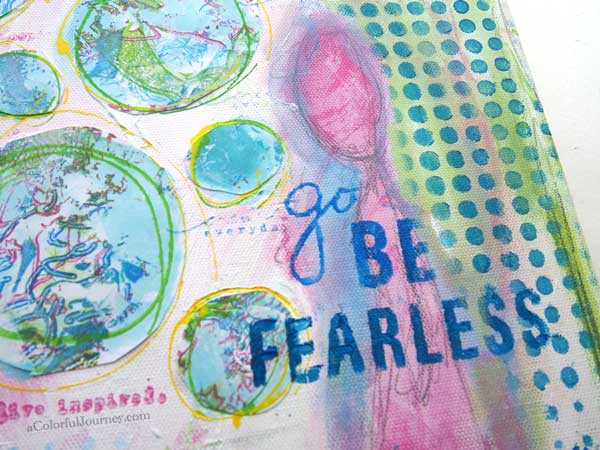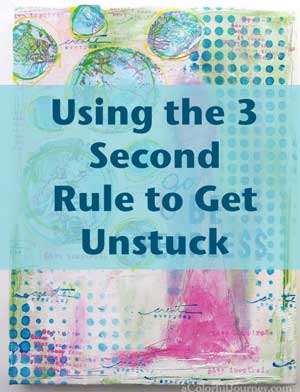 I had a blank canvas in front of me and I just could not make a decision on how to begin.
Paint or spray ink or watercolors?  Stencil or collage or sketch?  Blue or green or purple?
The questions just kept coming.  I was completely in my head.  Frozen. Not a decision could be made.
I turned to my friends over in A Colorful Playground.  I pulled up the Google+ community on my computer.  I looked for 3 seconds and whatever grabbed my eye, I had to use some element of it.  Only allowing 3 seconds thwarts that over active left side of my brain so I can actually get busy creating!
Check out the video to see how I did the Hokey Pokey, centered a word with an index card, and let A Colorful Playground get me unstuck!
Watch Using the 3 Second Rule to Get Unstuck on YouTube.
Here are the posts that helped me get unstuck from some very creative women!  You can check out all the creativity and inspiration over at A Colorful Playground.  If you're new to Google+, don't worry, we're all learning it!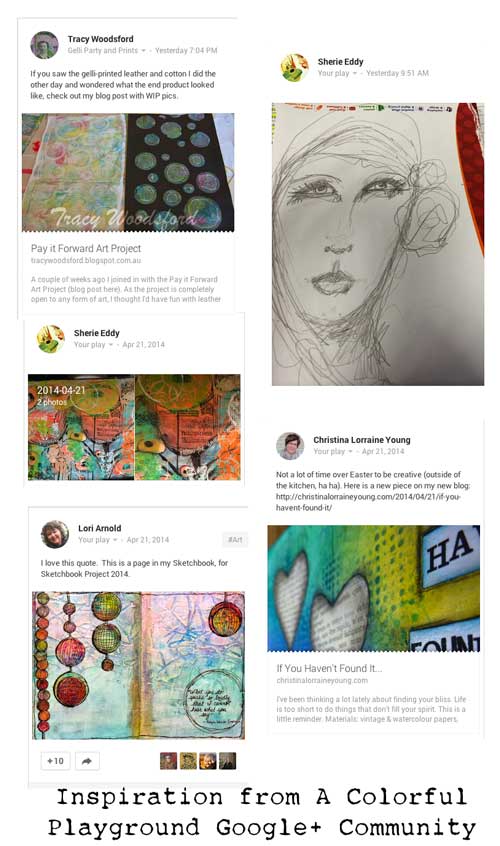 I'd love to know if you ever get stuck when you're creating.  Let me know in the comments how you handle it if/when you get stuck!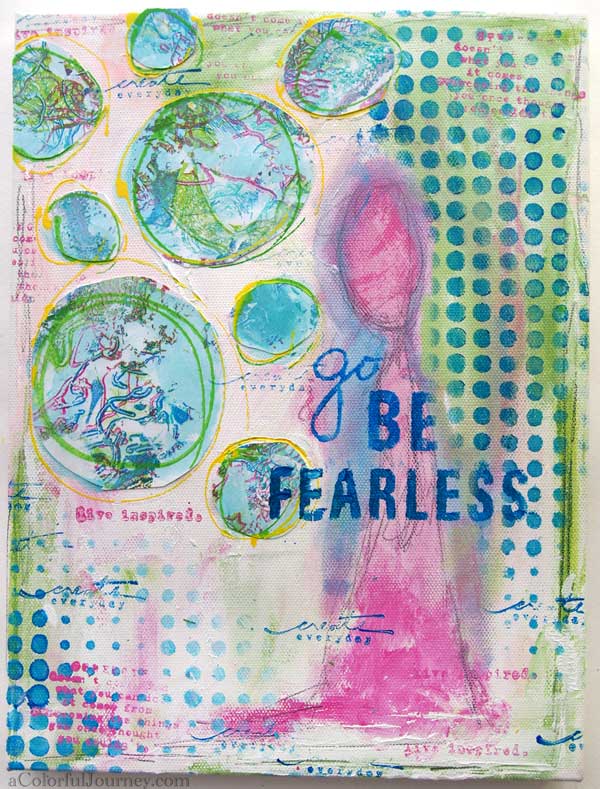 Supplies Used
Gelli Plate to make Gelli Prints
Donna Downey Empowered Words stamps