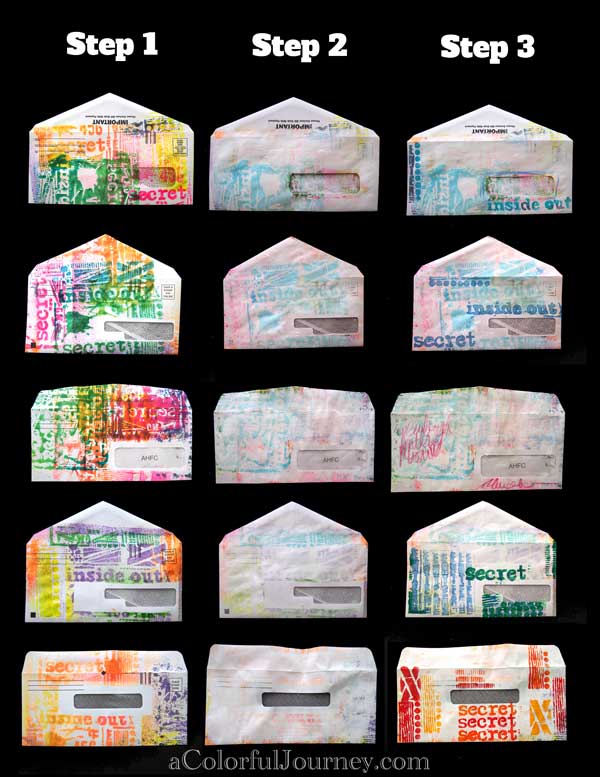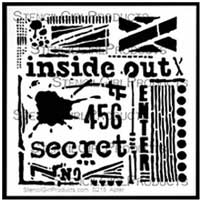 There is something I HATE to do, really HATE to do.  Every week I must do this and I spend most of the week dreading it.  What is it?
Paying the bills.  I detest writing the checks, abhor stuffing and stamping the envelopes.  Until today.
Thanks to Seth Apter's newest stencil, Inside Out, I am no longer cursing the act of paying the bills!  I found a way to look forward to it. Dare I say, even be excited about it!  Check out the video and how I turned the dread of bills into painty playful envelopes.
Watch Painty Playful Envelopes with Stencils on YouTube.
Two, yes two, lucky winners will get all 3 of Seth's new stencils!  Leave a comment on this post to be entered to win.  Want more chances?  Check out all the great ideas and inspiration on all the blogs in the hop then leave a comment on each by Sunday, May 4th at 11:59PM Central Time for up to 12 chances to win!
Supplies Used