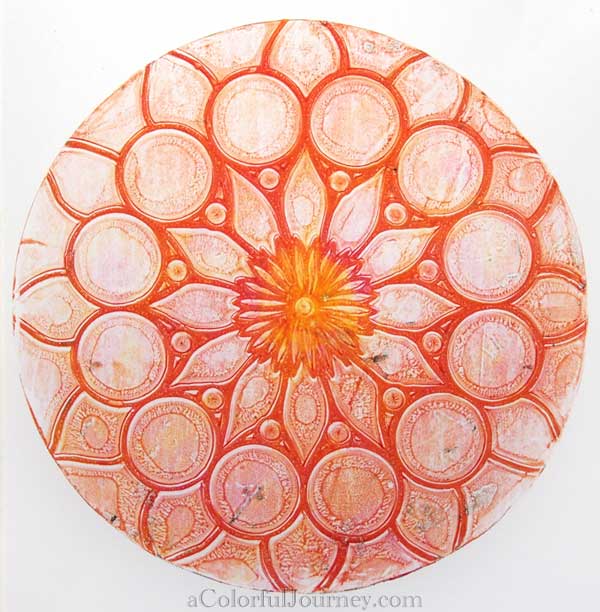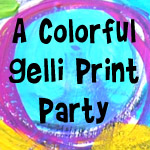 What is the big deal about open acrylics and the Gelli Plate?  I didn't know until Mary Beth Shaw introduced me to them.  I can't believe I have lived this long without them….
The amount of the pigment in Golden combined with being Open acrylics means they stay wet longer and allow me to get some very crisp prints on the Gelli Plate.  Check out this month's Colorful Gelli Print Party video and see the Open acrylics in action!
Watch Using Open Acrylic Paints on the Round Gelli Plate on YouTube.
You can find more inspiration and share your Gelli Prints in the Colorful Playground Google+ community at https://plus.google.com/u/0/communities/114660937791011493491?cfem=1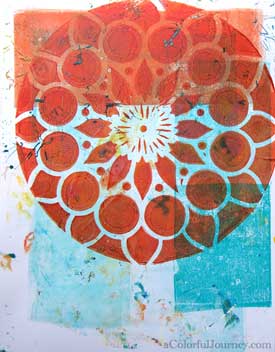 A future art journal page…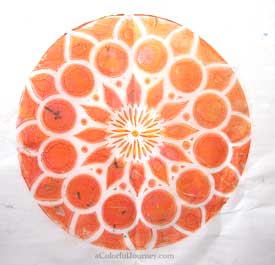 On deli paper…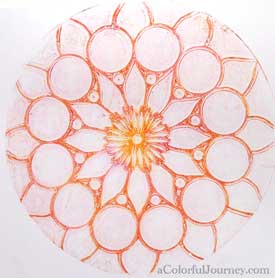 A ghost print…
Supplies Used