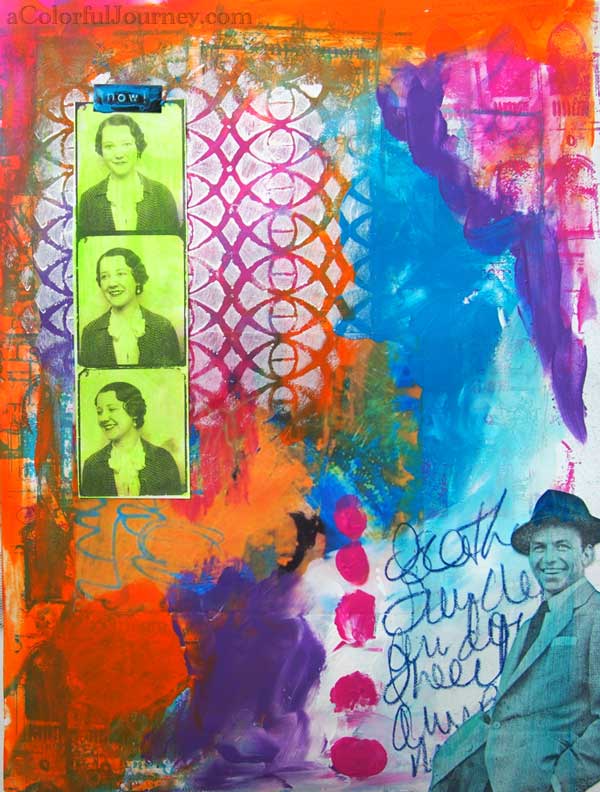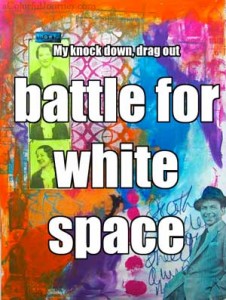 My battle for white space continues.  I love the look of white space but color is my addiction.  This was a knock down drag out fight between color and white space.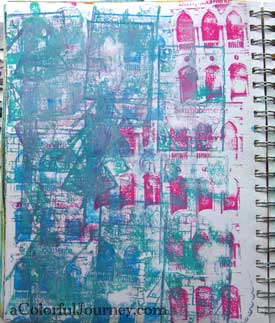 Round One Goes to Color
It isn't glamorous but it is a place loaded with color to start!  This absolute mess, which I love by the way, was made while using rubber stamps on the Gelli Plate.
Brelow is a video I made showing you how to use rubber stamps on the Gelli Plate. I might have even made the messy first layer in this video…
Watch Rubber Stamps and the Gelli Plate on YouTube.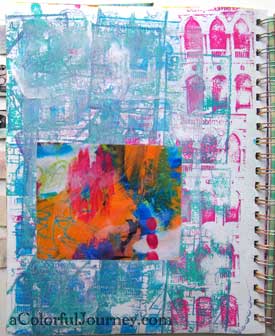 Round Two Goes to Color
I slapped one of my Spark of Art-spirations from my free newsletter that I had printed from who knows when.  It really doesn't match in any way…but more color is always good.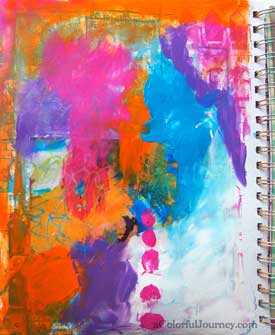 Round Three Sees White Space Fight Back
Started playing with the paints.  It felt so relaxing to smear paint and get my hands into it.  Those pink dots are courtesy of a finger that just had to get messy.
It looked like color was going to give the knock out punch to white space until white paint demanded some space on the page.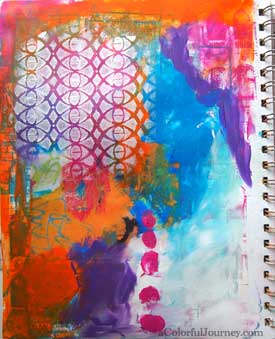 Round Four Goes to White Space
It's not exactly white space, but the white used the color to make it stand out and pop more than any other part of the page by stenciling  Eye Lattice.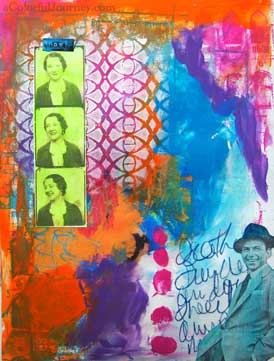 Round Five Goes to Color
That pop of white brought color in swinging!  Colorized photos and a rubber stamped image gave the knock out blow to white space.  Then to add another jab, the journaling right over the last area of pure white space.
Colors Wins
The fight was over.  Color had won this time but white space put up a good fight.  White space will be back for a rematch!