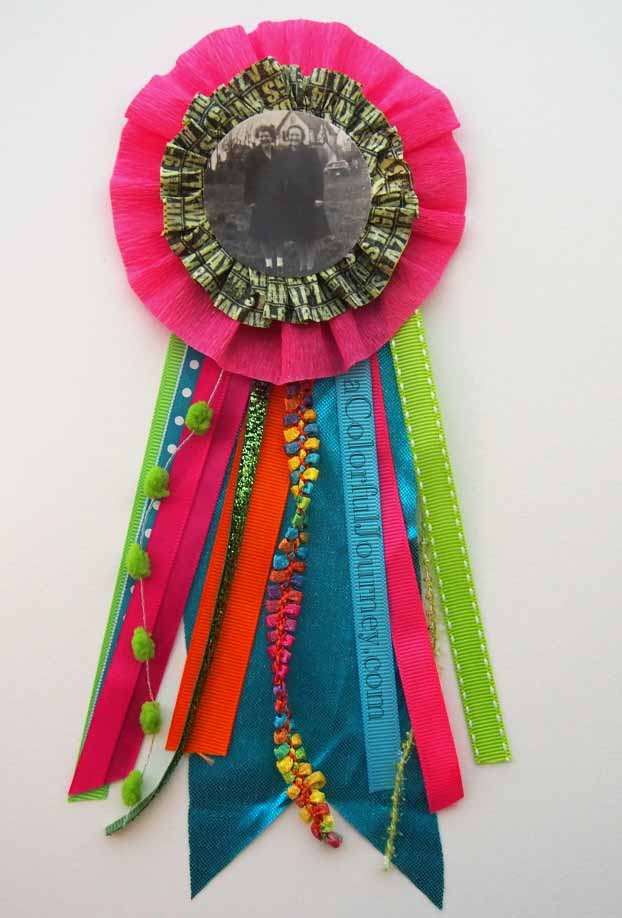 Apparently, I only buy gift wrap for Christmas, baby showers, and weddings.  I needed to wrap a gift and could not find an appropriate wrapping paper so I made some!  This award ribbon, celebrating friendship, was supposed to go on a gift bag…after making this, I just wanted to put into my art journal or make it a pin…guess I need to make more!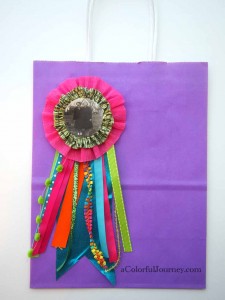 As a bonus, I got to use some of the ribbons I have been accumulating- that felt great!
The green text washi tape was made using one of the techniques from my Transform Your Tape workshop.  You can find out all about it here.
The winner of a free spot in my workshop will be randomly selected soon!  UPDATE!! Carol Samsel is the winner of the workshop!  Congrats Carol!!
You can watch Friendship Award Ribbon Tutorial by Carolyn Dube on YouTube.
Linking up with Make It Monday, Inspire, Inspire Me Monday, Tape it Tuesday, and Creative Every Day.
Liked this post? Love it if you'd share it!