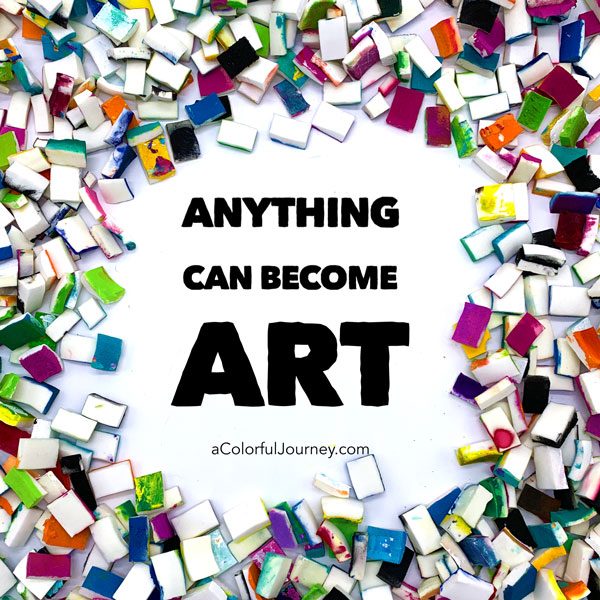 Anything can become art. There aren't rules for what art is, let alone what you can use to make art.
Drug stores, hardware stores, the trash, these are all great places to find art making materials. In this video, you'll see how I used cosmetic sponges to make colorful art to hang on the wall.
These are the dried up ends of cosmetic sponges used to apply paint when stenciling, art journaling, collaging, and any other play. Instead of trash, it's treasure.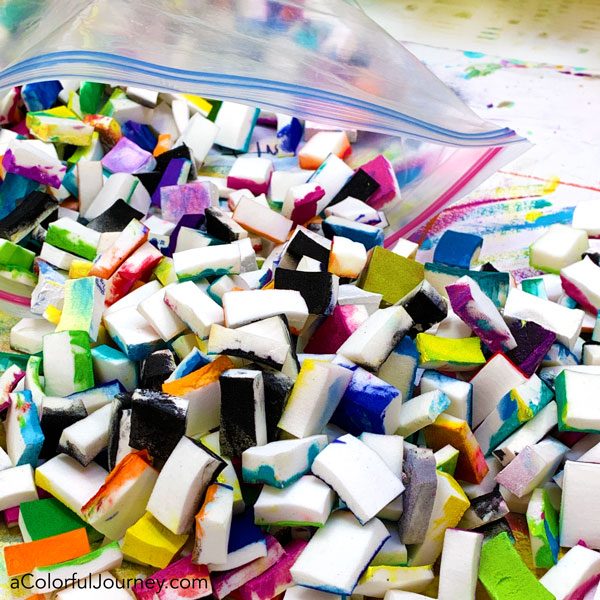 Each one was glued to the wood panel using gel medium. The reason why the colors all made me happy is these are the remnants of other play- with the colors I love.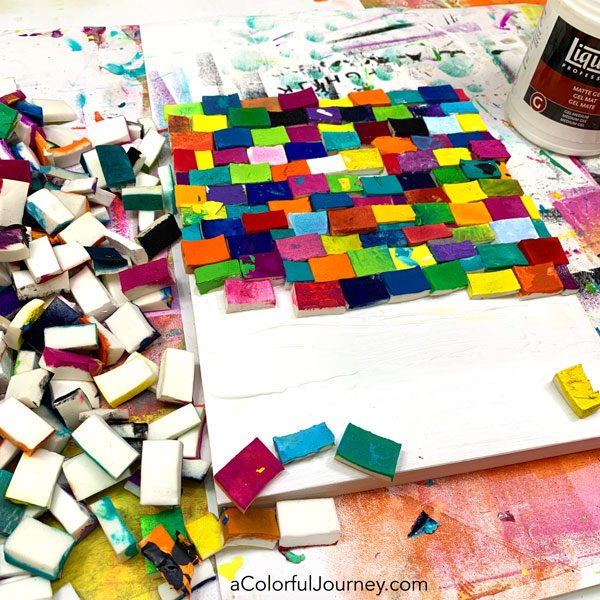 The sides are raw and imperfect. Not because there is a rule that says it should be this way but that I want it to be this way.
When you're creating, remember there are no rules you must follow or even should follow. Art is whatever you create it to be.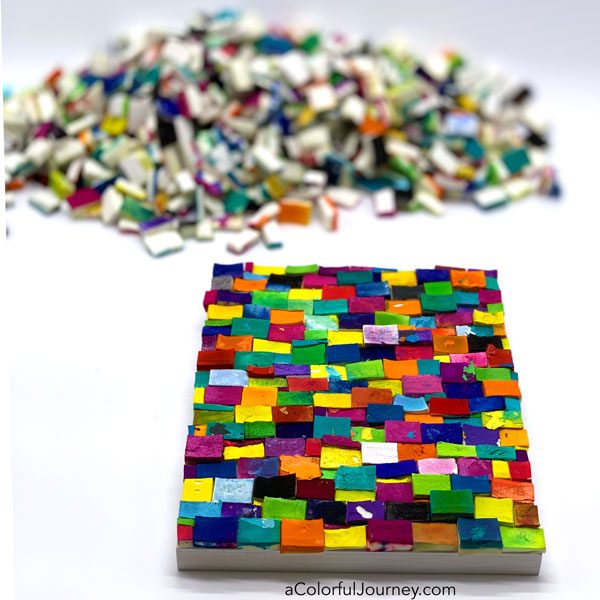 Look around where you are right now. Bet there is something you can use to make art with and if there isn't go for a walk outside and see what blows across your path.
If you're looking to play more, to enjoy the time you spend with your art supplies and feel the freedom of play, check out my free workshop, Permission to Play.