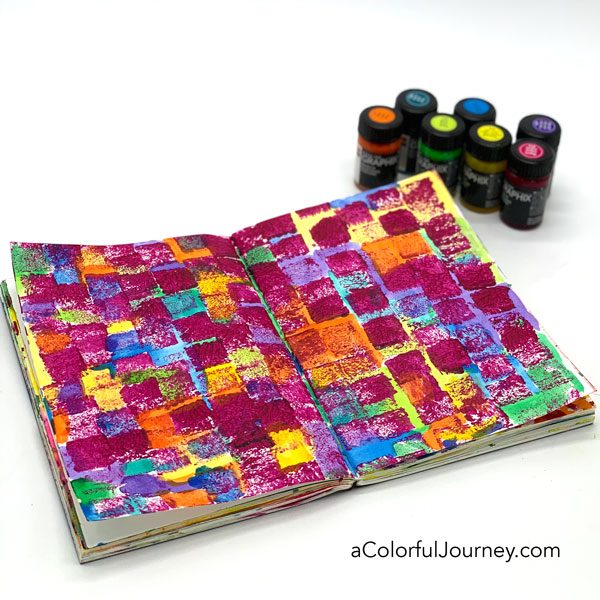 What can you do when you're staring at a blank page wondering what you should do? Get started. But how do you decide where to start? One way is by using an free Art Play Prompt.
Art Play Prompts are a place to start or a jumping off point for your play.
There are no rights or wrongs when it comes to play. Interpret them any way you want, literally or figuratively. The goal is a place to start, a way to take one step forward.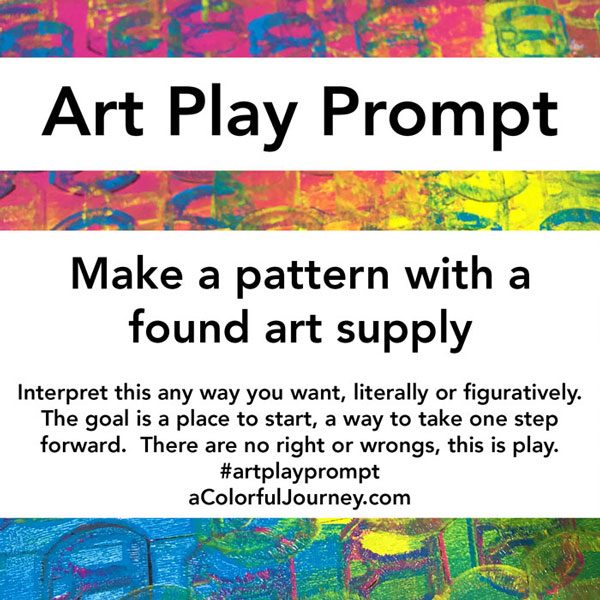 Packing materials are great sources of found art supplies so that's where I began looking for something to use as an art supply. This was a foam tube that I just cut part of off and turned into a stamp.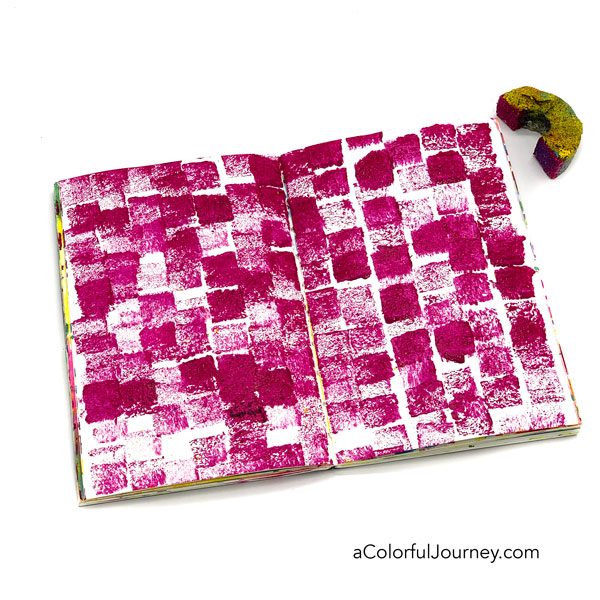 Once the paint was completely dry, in came the color. Bright, vibrant, Aqua Inks. These are watercolor ink so they are translucent and reworkable even after dry if you get them wet again.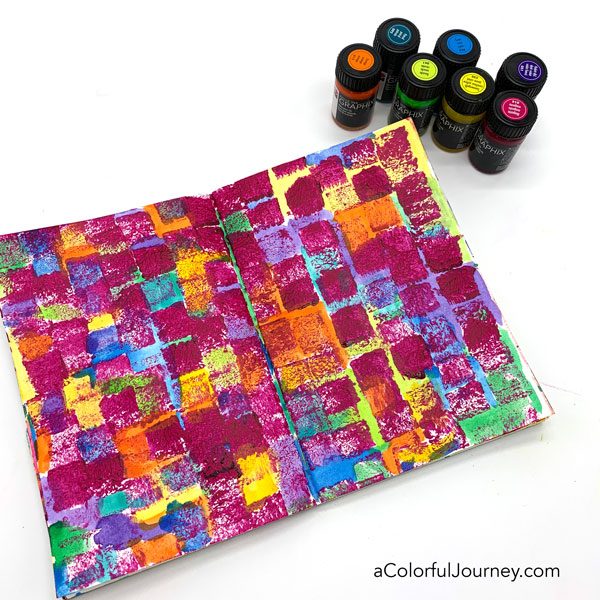 Here are the supplies used. Some of these links are affiliate links which means I get a small percentage. It doesn't cost you anything extra and it helps keep the free tutorials coming!