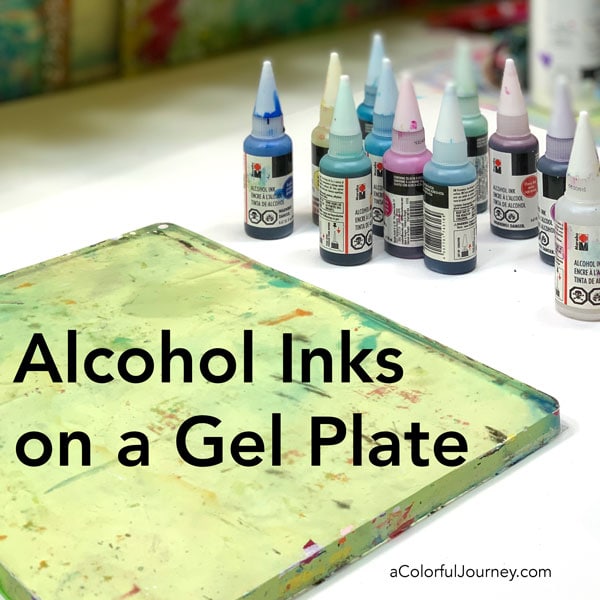 What happens when you add drops of alcohol inks on a gel plate? Fun and colorful prints! I've got a step-by-step video including how making 1 little change impacts what the final print looks like!
Add your alcohol inks onto the gel plate. I love using Marabu inks for this because they are so vibrant and have a bottle that makes sprinkling the color on there so easy.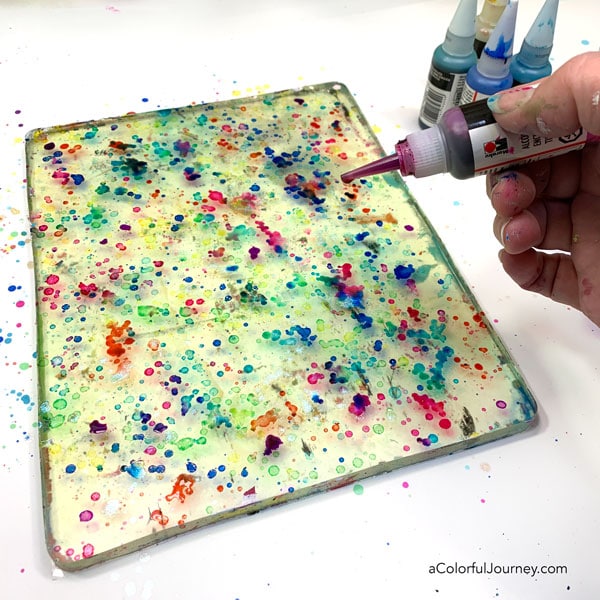 Let the alcohol inks dry somewhat and then add fluid white paint.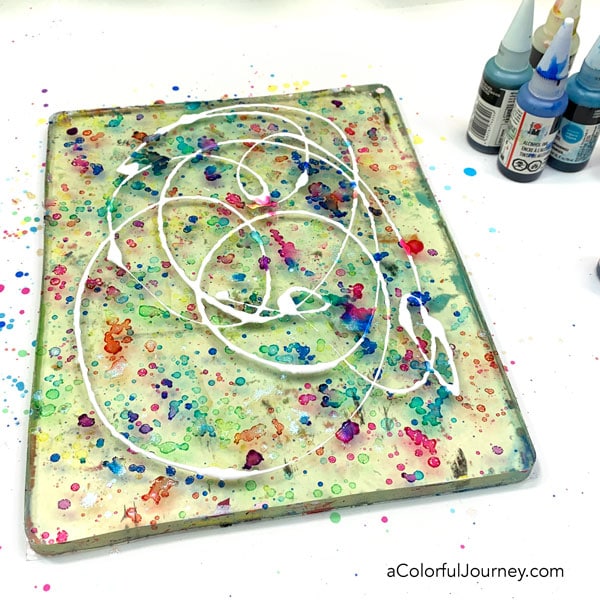 For comparison, here's the 2nd print where the alcohol ink wasn't as dry as the first print. That plays a big role in what the print looks like. You can see how the inks are already mixing with the white paint even before brayering.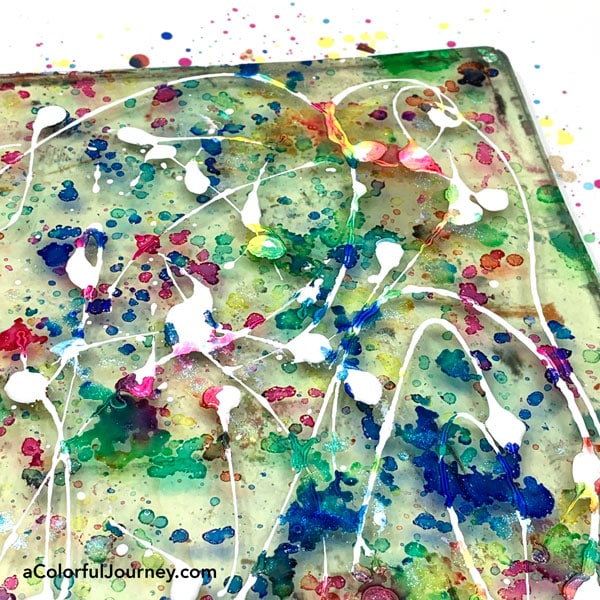 Here's a close up of the detail captured in the print.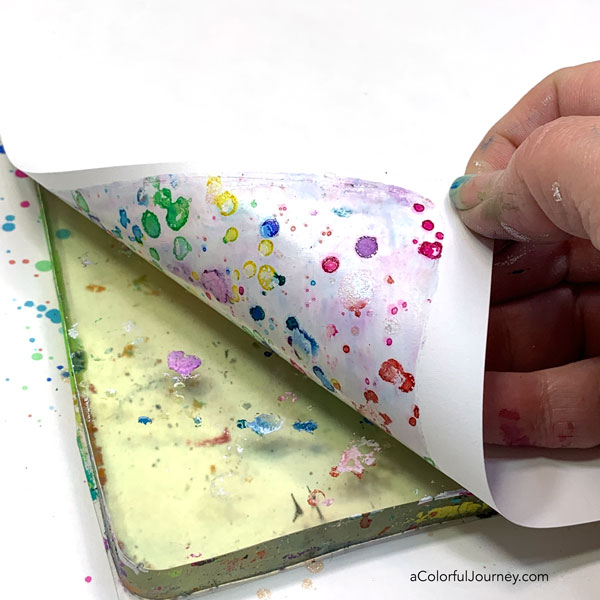 Below are the 2 prints side-by-side. The print where the alcohol inks had more time to dry has more of the drops showing. The print on the right has a dreamier look because the alcohol inks were still pretty wet when the paint was added.
This is just one of the many techniques you do with a gel plate. If you like having it broken down for you step-by-step, if you like understanding what little changes you can make to have a big impact on your prints, then you might enjoy one of my workshops.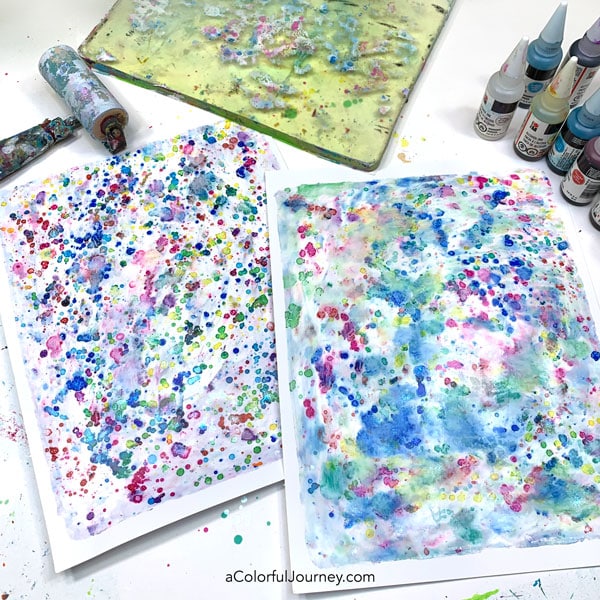 Here are the supplies used. Some of these links are affiliate links which means I get a small percentage. For example, I'm an Amazon Associate & I earn from qualifying purchases. It doesn't cost you anything extra and it helps keep the free tutorials coming!
I also used lemon and tangerine, but for reason those links weren't working at the time this post was published.