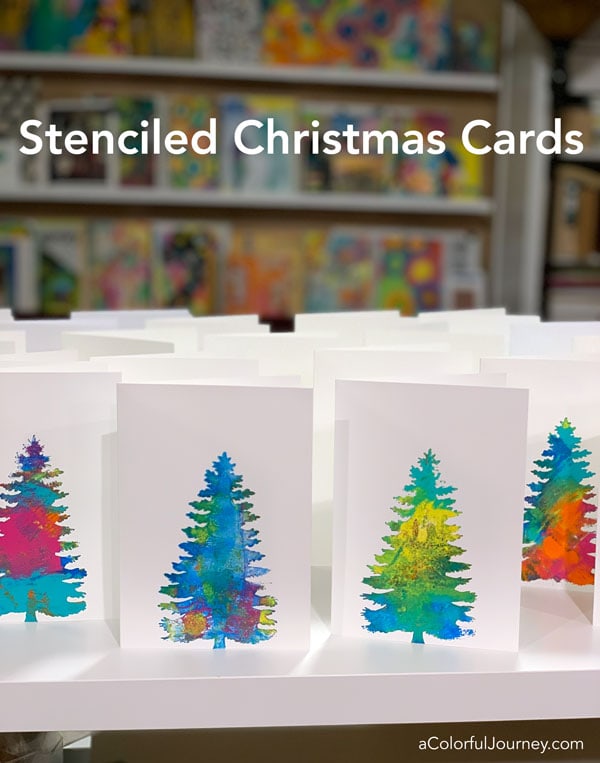 Stencils are one of those supplies that can save you time, especially when you use it with a gel plate. That's how I whipped out these Christmas cards. With all the procrastinating I've been doing, I needed these pronto!
Want the video of the process? Just click here to get signed up for my weekly newsletter and the computer elves will send the video to your inbox.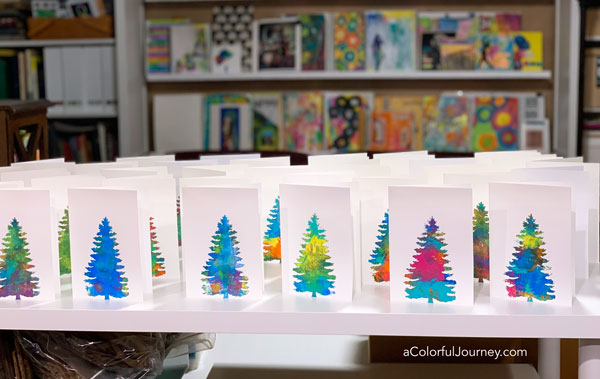 The stencil that I used for this is from StencilGirl Products.