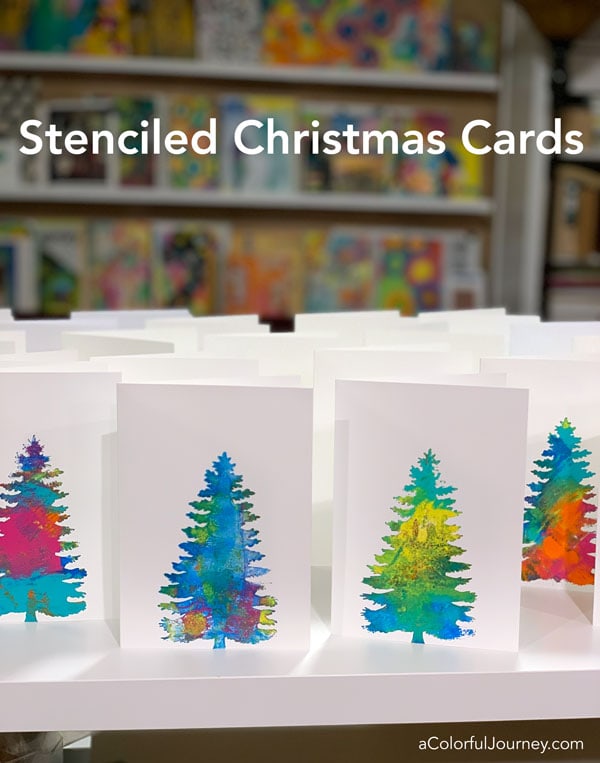 Stencils are one of those supplies that can save you time, especially when you use it with a gel plate. That's how I whipped out these Christmas cards. With all the procrastinating I've been doing, I needed these pronto!
Want the video of the process? It's shares how I do these the fast and colorful way! It's waiting for you as a token of my appreciation for taking the time to share your thoughts by answering 3 quick questions about your stenciling experiences.
Why am I asking these questions? I've been using stencils for years and there are a gazillion different looks you can create & supplies you can use with them. Rather than guess what would be most helpful to you, I'm simply asking you directly.
I'll take your answers and use them to guide the videos I create for YouTube and in upcoming workshops. You help is so appreciated!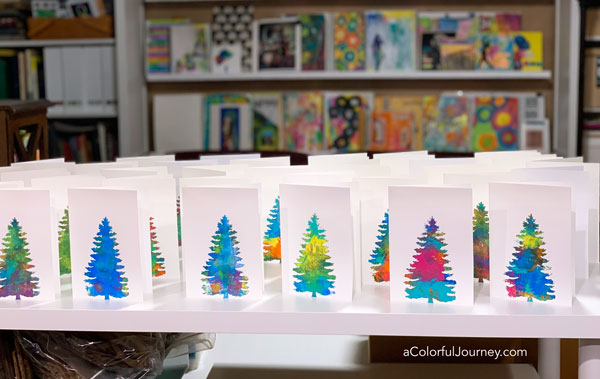 The stencil that I used for this is from StencilGirl Products.