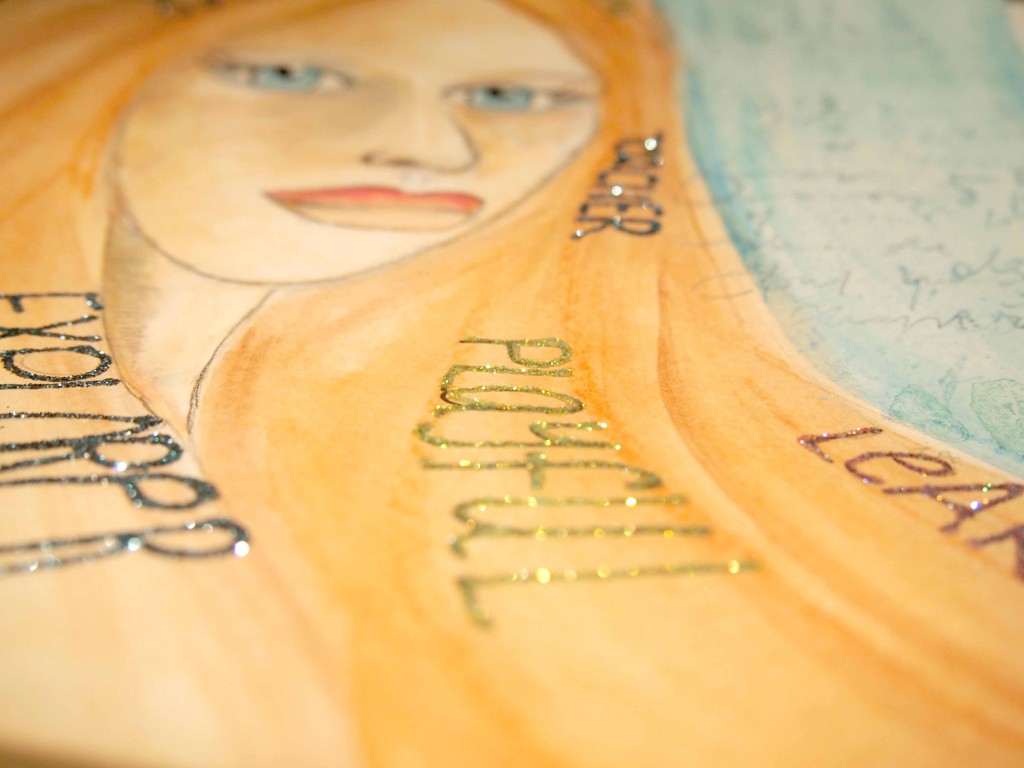 The Lifebook  course is fantastic.  This week was definitely something new for me as faces are not my strength, but I am getting more comfortable with them.
My muse finally chose to reveal a name to me!  Aegeria.  An ancient goddess of healing, springs, sacred knowledge, and inspiration.  I had already had a water theme with the background color & seashell stamps.  I love that Aegeria had lots to do with Rome – one of my favorite cities. The best part, Aegeria was a wonderful character on Stargate.  My sci fi nerdiness comes out…
As I went through this process I was surprised how she looked abused, beaten, and battered during certain stages.  The layers did soften as more layers were added. The process made sense logically, but I was skeptical until I tried it myself.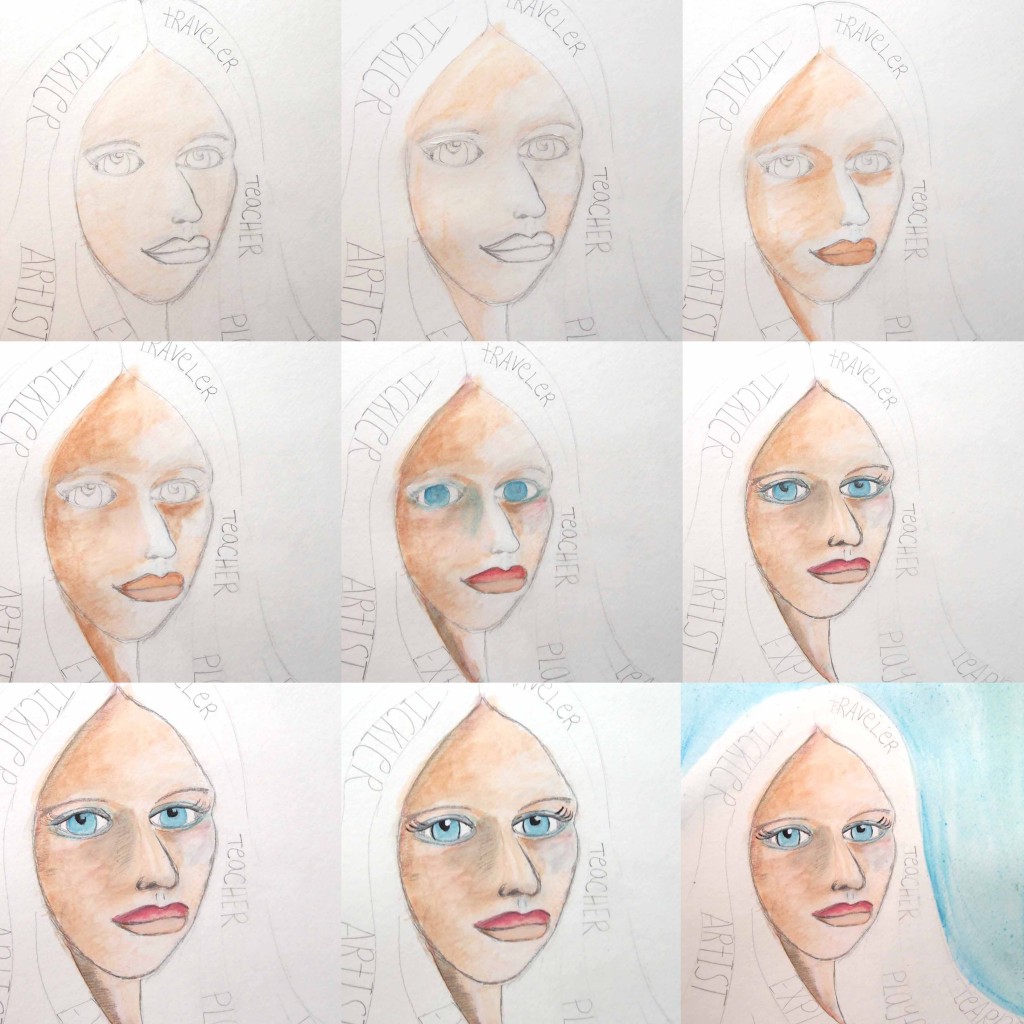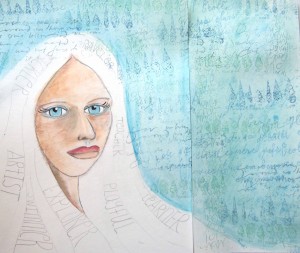 Splattered and stamped background.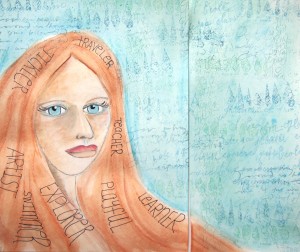 Hair colored and words redrawn in black ink.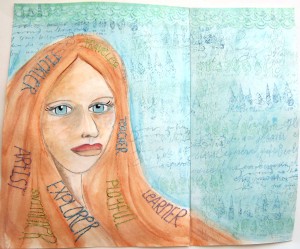 Glittered the words in the hair.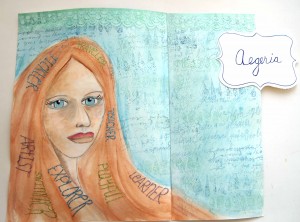 Added the die cut label and used India ink to write her name.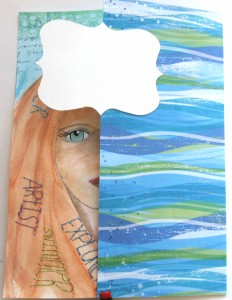 The name label is on the back  so that it rests upon her head when closed. This side isn't finished, but it's as finished as it will be for now.