The past week has been full of a personal challenge.  I began to wonder if I'd be able to handle it.  Thank heavens for art journaling!  Instead of staying in my head & letting that inner critic loose I chose to process it through art.  That's why my character has no head – since that is where my inner critic resides.  I am standing on my resolve while the wings represent my personal power and strength.  That strength protects me from the rain, rain that comes from the challenges of life.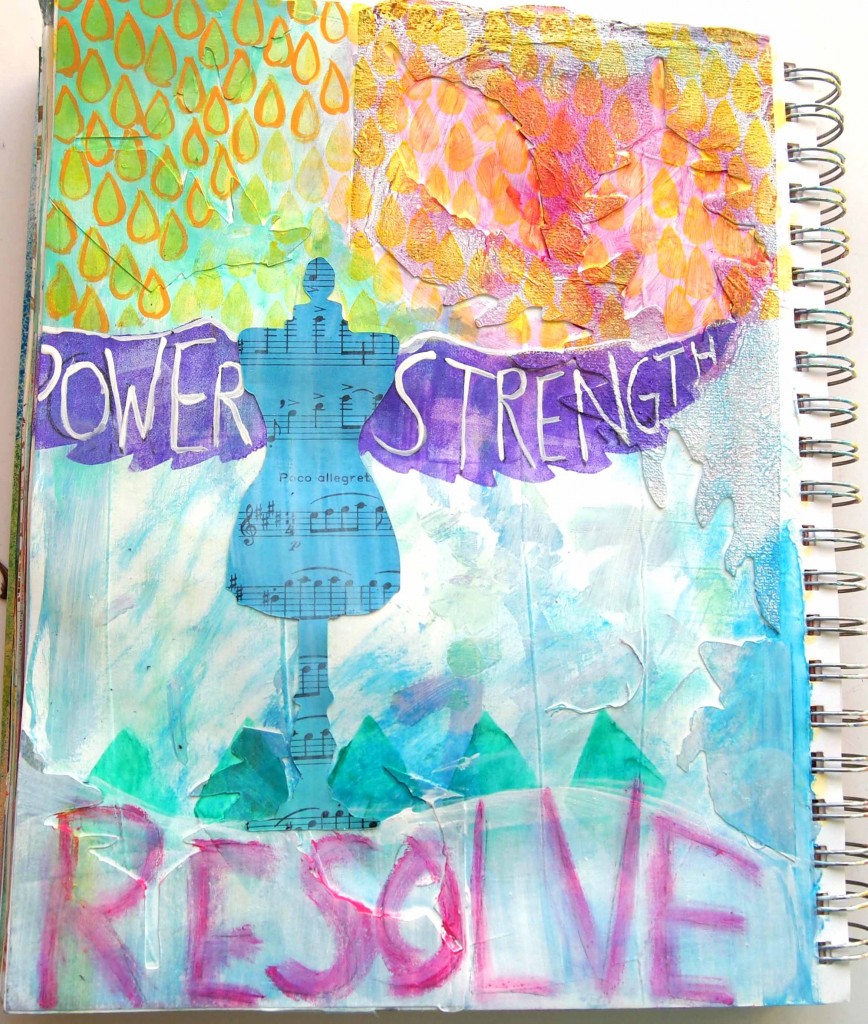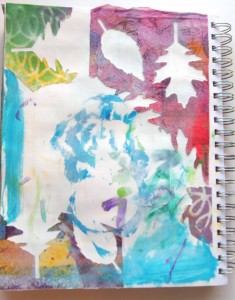 The base of this page was leftovers.  Papers I die cut were glued down.  When I was painting anohter die cut I used this page to catch the excess paint.  At this point no idea what it will be.  It just gets color and texture on the page.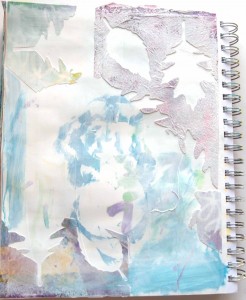 A layer of gesso to unify the background & bring out the textures.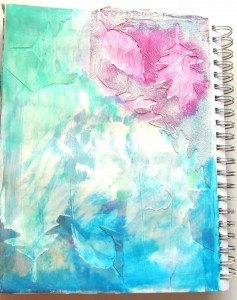 Using a dry-ish brush, added colors.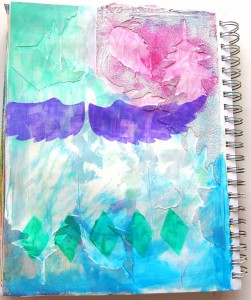 Added the diamond stencil & the wings.  The wing stencil was made using a Tim Holtz die cut.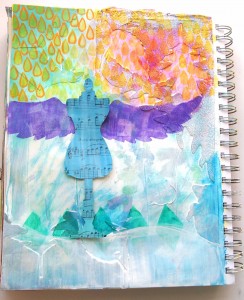 Added the die cut of a dress form & raindrops using a stencil from Balzer Designs.  The yellow I used did not show up the way I wanted so I outlined some with orange paint.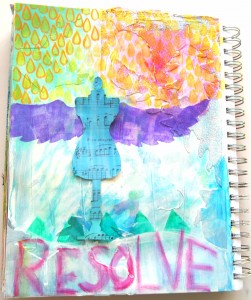 Used Portfolio Crayons to write the word resolve.  I wrote it then used my finger to smudge it.  Those crayons smudge spectacularly!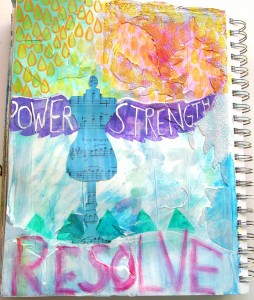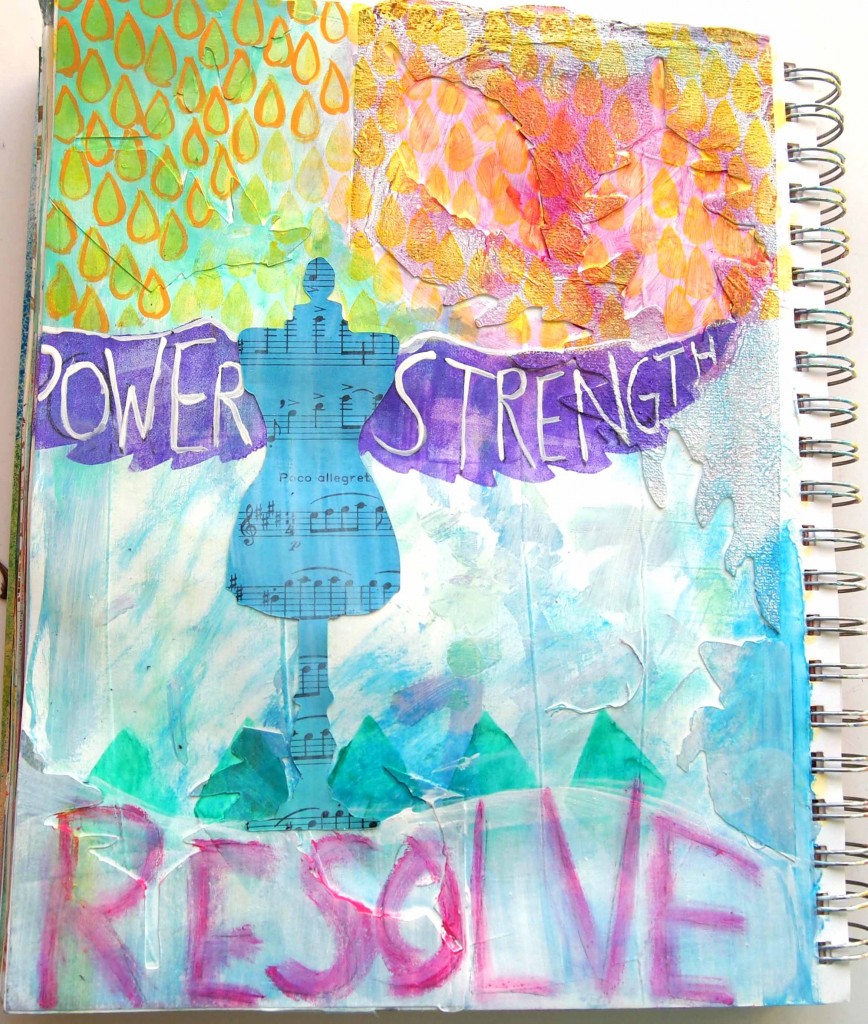 Added the words to the wings with white paint.