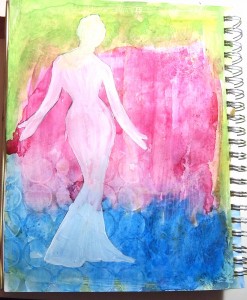 The background started as a painted background.  I went over it with watercolors and let that dry.  When I used gesso with the stencil the watercolors mixed to create very soft shades.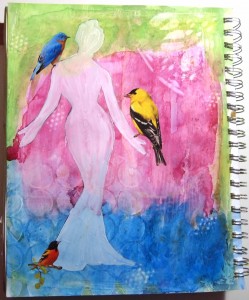 Needing some inspiration where to take the stencil next I searched my rub ons.  The birds screamed at me to be used.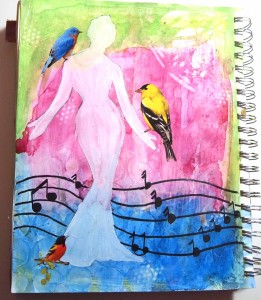 Once I added the musical notes I began to think of Snow White and all the little birds that were her dear friends.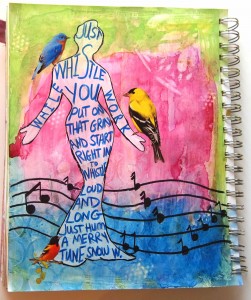 A quote from a song Snow White sang finished this journal page.  Perhaps I was drawn to birds and bright colors to counteract this winter thing here…