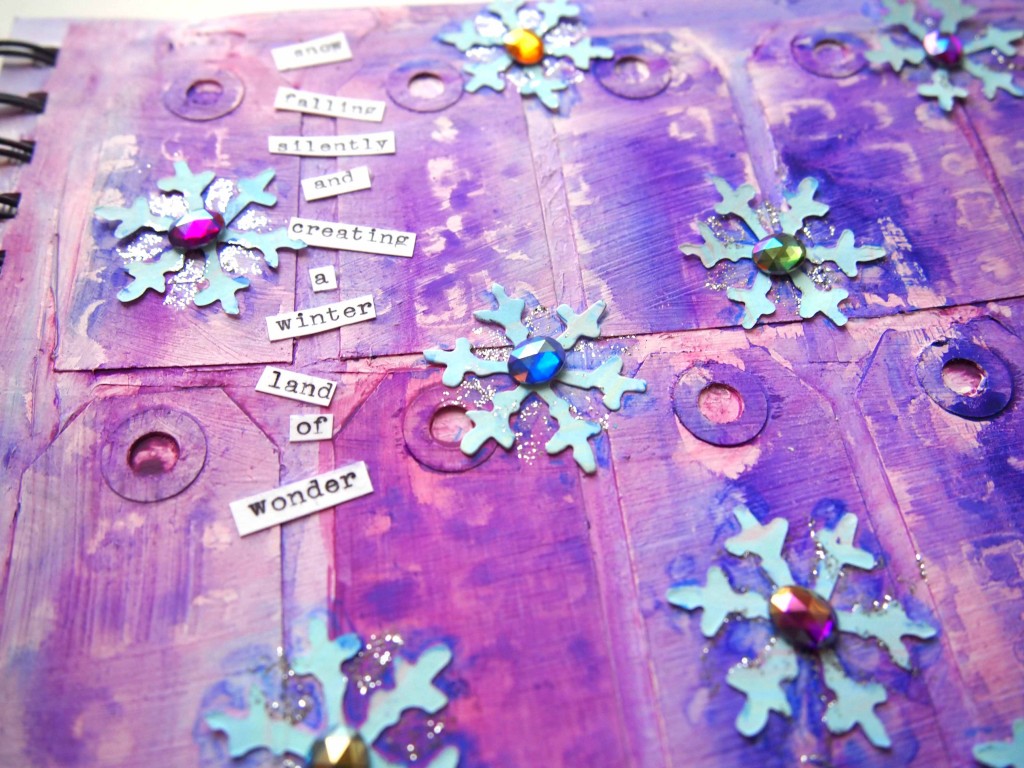 When it snows I am filled such a magnificent feeling, okay, only when I am at home, warm and safe.  I do not feel this way about snowfalls when I am driving.  I wanted to be reminded of my snow feelings so I decided to create a journal page.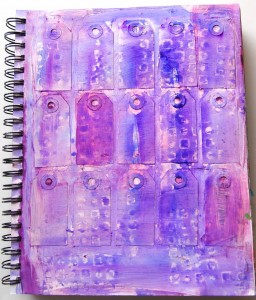 I began to flip through my art journals looking for a background.  I often make backgrounds with no purpose in mind.  This is quite handy when I need a starting point.  A purple tag background seemed to fit my mood.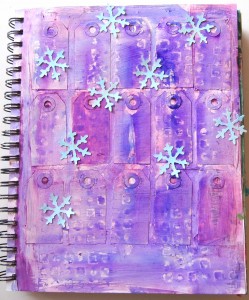 Blue paper punched snowflakes glued down.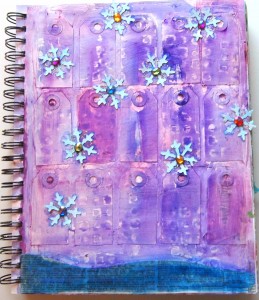 A gently tracing of blue Inktense watercolor pencil around the snowflakes then a touch of glitter and gems.  To create a place to ground the soon to be snowman, I cut text and watercolored it blue.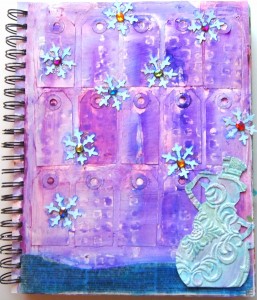 Added a snowman cut from textured wallpaper.  He was covered in all sorts of colors of paint, none being the right color.  Then a coat of gesso to tone it down.  Still not happy with the snowman at this point.
More gesso on top of the snowman.  Now I am happy with the contrast.  Typed up & glued down a bit of journaling.