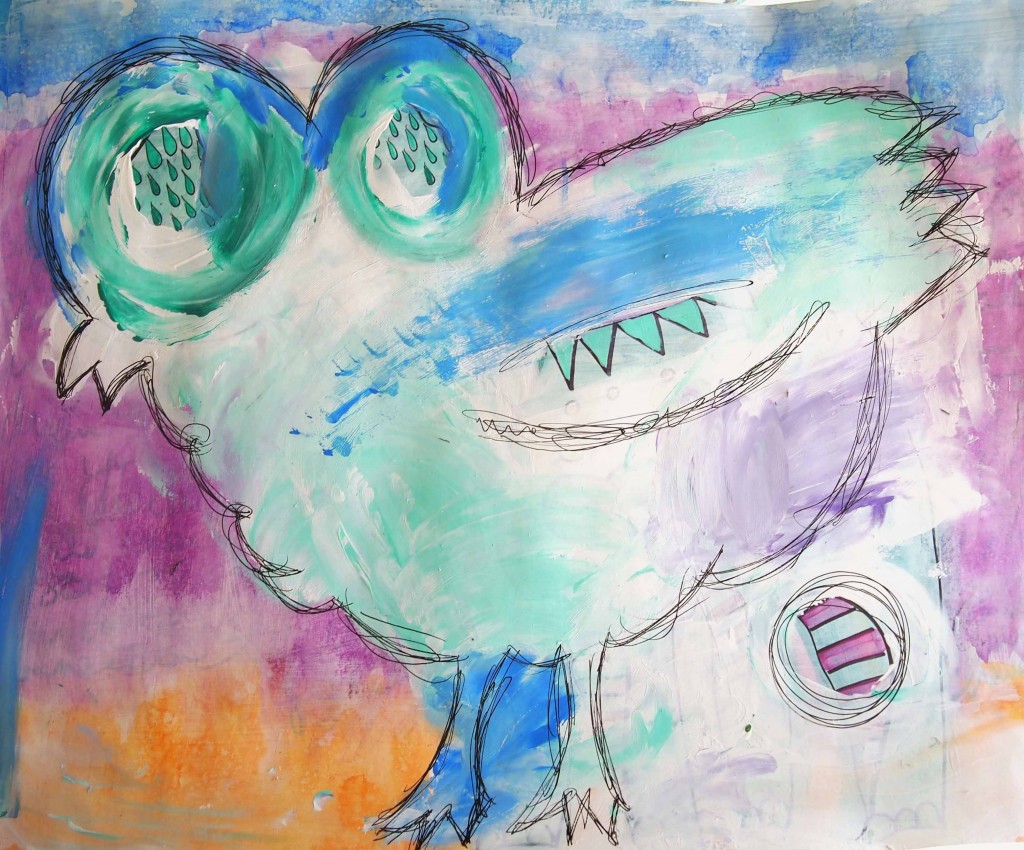 Happy Paint Party Friday! Painting with my fingers is pure joy. Using bright colors and seeing the paints blend is just happiness.     My inner critic was getting too loud, so I decided to finger paint.   No plan, no expectations, no goals.  Just fun.  After a few swirls and smudges, I saw a head.  An imaginary camel like creature came to mind.
Since this is just play for the sake of play, I played.   A quick, judgement free sketch of an animal body inspired by Carla Sonheim's wonderful animals & my fingers were back in the paint.  The blue smudged for the sky.  The orange for the ground.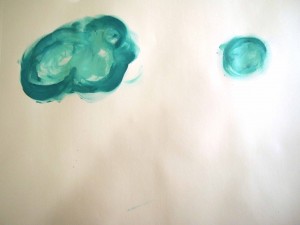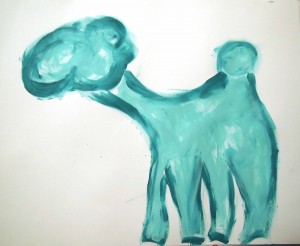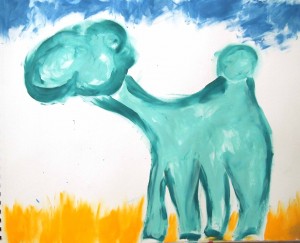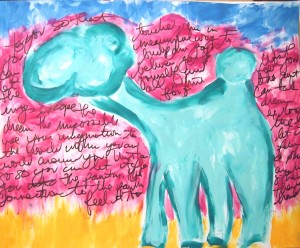 I'm in the zone – it's all going well- I'm just going with it. Then it happens. I screw it up.  The gesso was supposed to be a much thinner layer so the colors and shapes were still very visible.  Oh well, the Universe said go in another direction.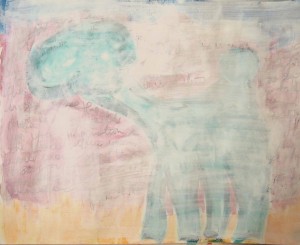 Watercolored over the gesso to try to bring the shapes back.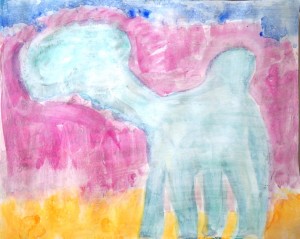 Outlined it, doodled in it, painted in the doodles, still didn't like it at all!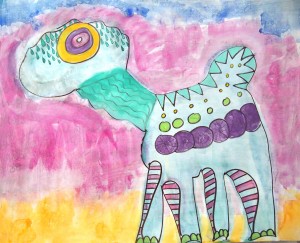 While visiting blogs, I happened into one that told about how 2 friends workded hard on a painting but it just didn't come together – so they gesso'd over parts they didn't like.  Wish I could find that blog again so I could share that link.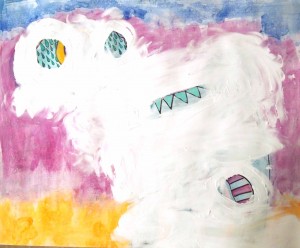 I kept the parts I liked with no idea where it was going.  Then dipped my fingers in paint and just let go.  Turns out that I was a bit influenced by the song on the Ipod – Forget You by The Muppets.  If you've seen the latest Muppet movie you might remember the chickens singing Forget You – I think that chicken music influenced me a bit because I saw a bird in this.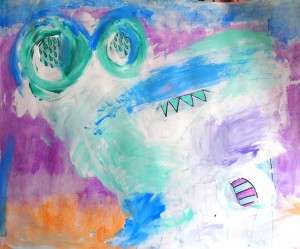 Mind you, this isn't a normal bird- and I didn't plan the egg it was laying there…A bit of outlining and I was almost happy.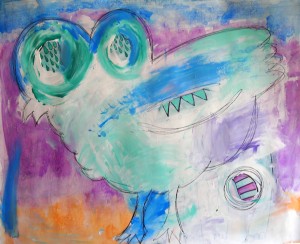 The lines were too timid, so more lines, and now I was happy with my strange camel turned egg laying bird creature.