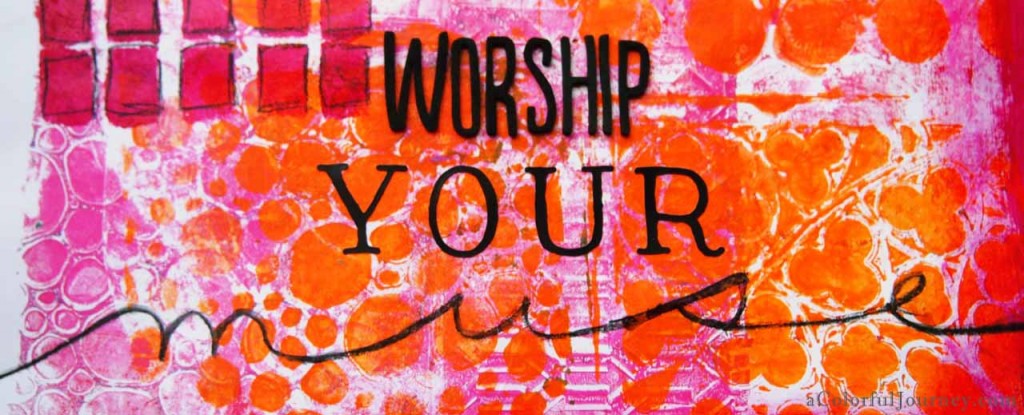 My muse loves it when I try to get brownie points by actually listening to her when she  drops by…if I listen to her, I bet she is more likely to come and play again very soon!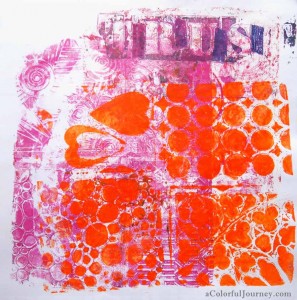 My starting point was this paper with the layers on this Gelli print calling to me.  My muse whispered to me to play with this one. I listened.
The heart stencil and the circles are by Julie Balzer.  The cathedral stencil is from Artistcellar.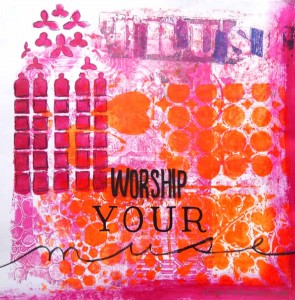 The church windows stencil from Dina Wakley called to me- so in it went!  I was on a roll listening to my muse.
Here's the whole process, including me fiddling over and over with those letters. You know what, I still want to fiddle even more with them them but I am going to have some restraint!
March's Colorful Gelli Print Party is open all month so plenty of time for you to link up your Gelli creations. Have you had a chance to see all the great inspiration linked up?  You can check it all out here.
Linking up to Paint Party Friday, Art Journal Every Day, and Creative Every Day.