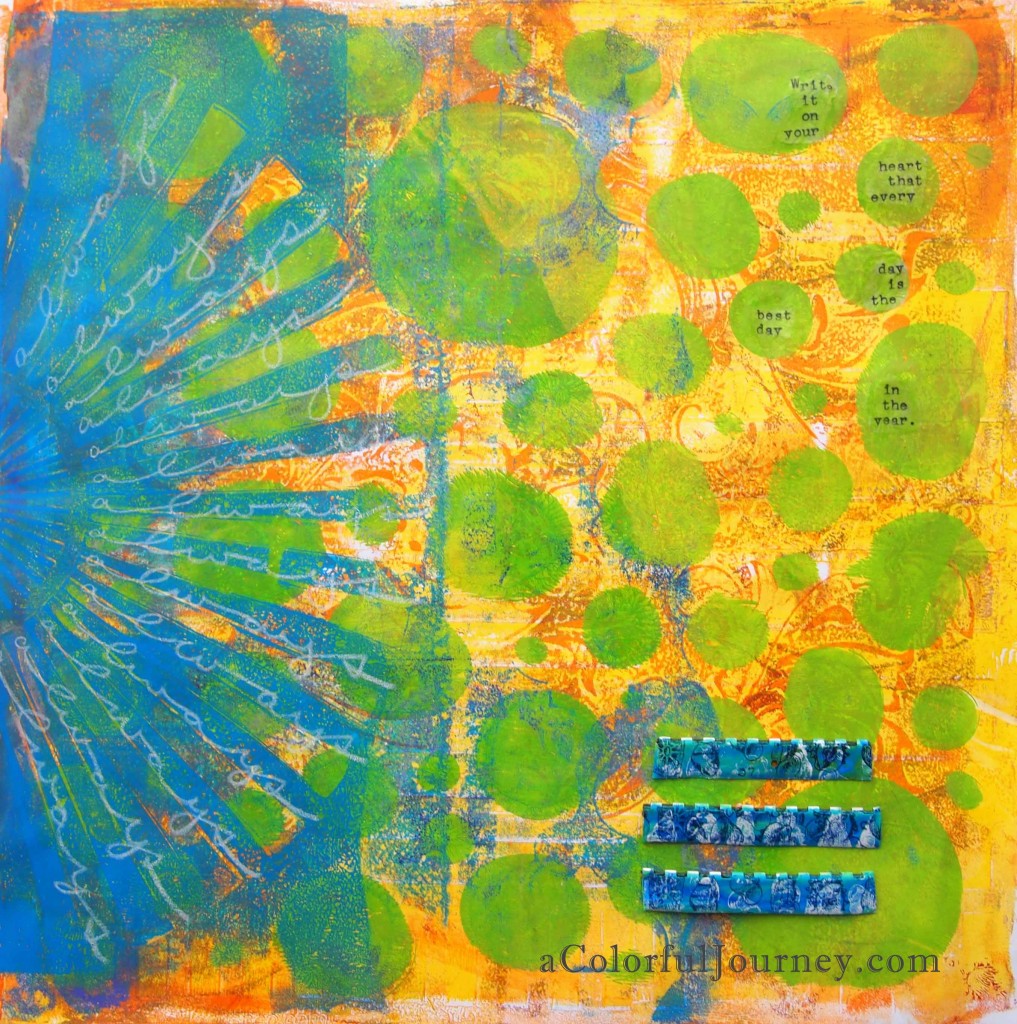 I wish I could tell you I planned this background carefully, meticulously adding each layer.  Nope.  It was from a Gelli printing session.  My addiction to that plate is becoming undeniable. It is a constant source of joy so I have no intention of giving it up!  So much joy that it is the basis of my latest Colorful Workshop: Gelli Printing!  It's $10 off until April 1st, when class starts!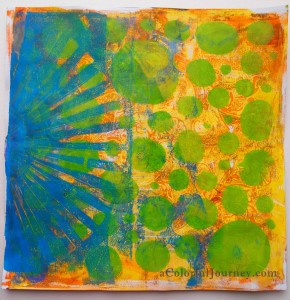 I needed a paper with some green on it- and having a stash of Gelli papers is very handy!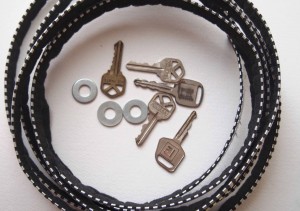 I grabbed an assortment of things from the garage without knowing what I wanted to do with them or where they were going.  I love combining random things and seeing where it goes.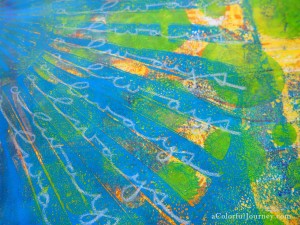 The rays on Julie Balzer's Mayan Calendar stencil  were calling out for some journaling.  Using a white Stabilo Pencil
I wrote "always" over and over and over.  There are some things I believe I should always remember!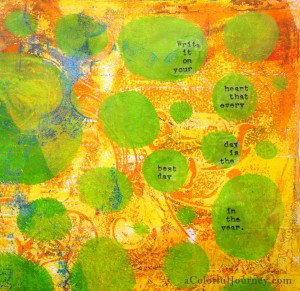 This month's Color This Quote challenge  is something I feel I should always remember so I wanted to work it onto this page.  A bit of typing of tissue paper and the quote found a home inside the circles from Donna Downey's Pot Holes stencil.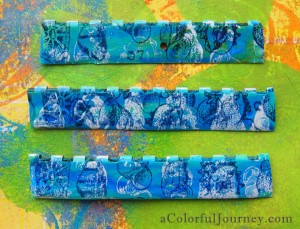 These metal pieces of some kind of weather stripping endured quite a bit of paint as I tried color after color trying to get the look that was in my mind.  In the end, those layers built up well but it was still too plain. Rubber stamp to the rescue.

I chose this one because it reminds me of my happy place, the beach.  I stamped with white paint first then a dark blue permanent ink on top.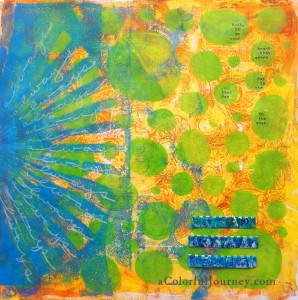 I had such fun playing with that weather stripping that the leftovers just might have to stay in my studio instead of heading back to the garage…Don't tell my husband!
Linking up to Artists in Blogland Color this Quote, Simon Says Stamp (green), Anything But a Card (green), Lessology, and Creative Every Day.