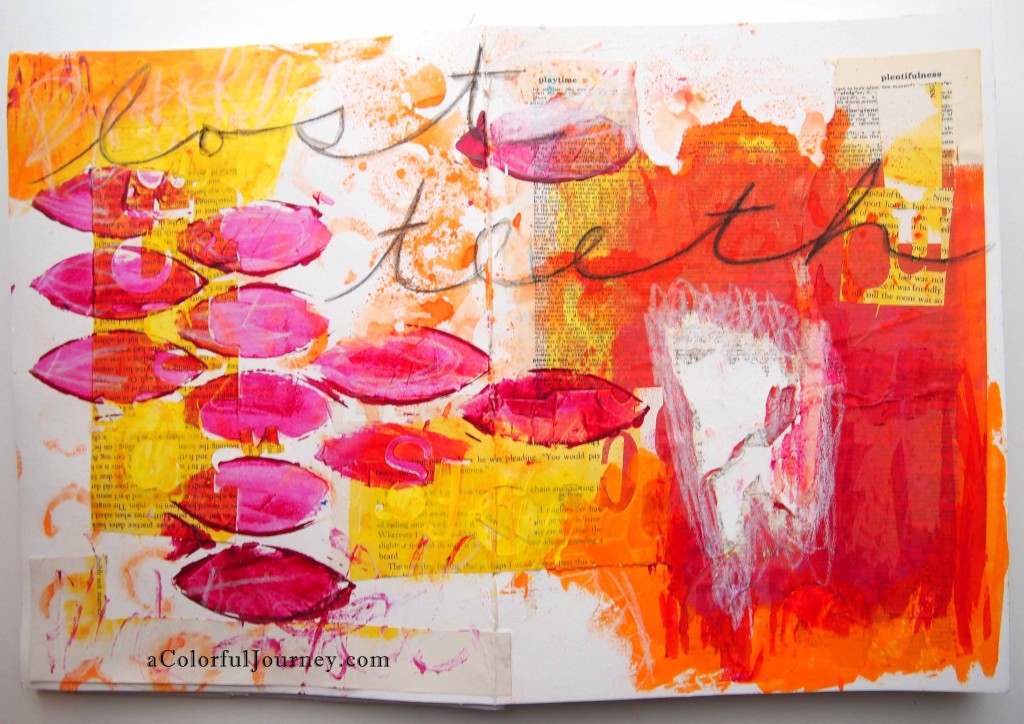 This journal page brought out my inner child which led to the lost teeth memories.  Granted, my inner child is not buried too deeply.  Especially since my inner child has been playing around getting everything ready for A Colorful Workshop: Gelli Printing!  It starts April 1st.  Lots are signed up to play.  Are you?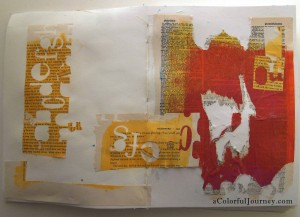 These were scraps from other projects.  I glued them down without knowing where it was going.  Little did I know where it would go!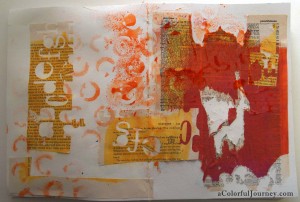 The paint lids stencil by Dina Wakely adds color but still leaves plenty of open space.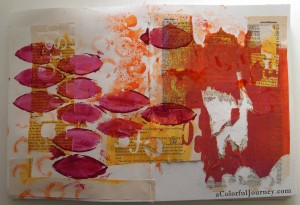 Julie Balzer's Blazonry stencil adds bold sections of rich color.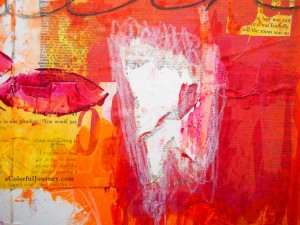 Who would have known when I was gluing that ripped bit of paper down it would end up looking like a tooth brush on a giant tooth…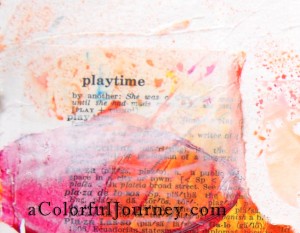 The dictionary page actually had this word at the top- a guide word.  Couldn't argue with that- it was playtime in the studio!
I loved how the yellow and orange blended.  I would like to think it is because I am uber talented but the reality is the right tools make a difference. (The Catalyst tools
are so easy to use too!)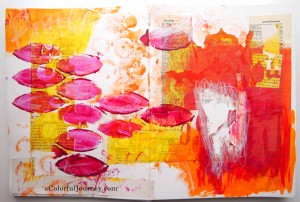 This is where the video stopped.  I thought it was finished but no.  It kept nagging at me for a title- so I added "lost teeth" with a stabilo pencil.
Linking up with Make It Monday, Inspire Me Monday, Mandarin Orange  Monday, Creative Every Day.