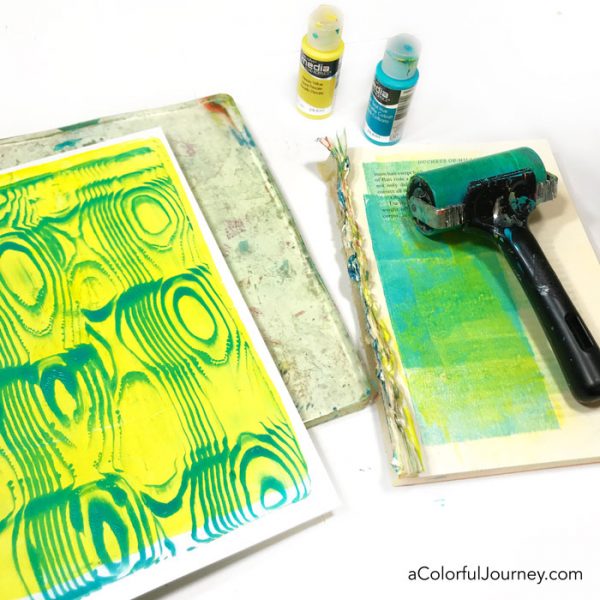 What if wood was rainbow colored and not just those browns?  It can be with a wood graining tool and a gel plate.  In the video, you'll see how to use the hardware store wood graining tool and the quick way to keep the grooves nice and clean.
Ready to really understand how the gel plate works and most importantly how to make prints you love?  Then check out my  Gel Printing FUNdamentals workshop .
Here's what it looks like on the plate right before taking the pull. Has a bit of moire fabric vibe to it.
Naturally, you can use an color that brings you joy and any paint.  With this technique, I find a fluid paint gives me the most consistent result.  I used DecoMedia's Fluids here.  Where can you find a wood graining tool? Hardware stores and craft stores.
Wonder what this will look like if I put the entire rainbow on it at once…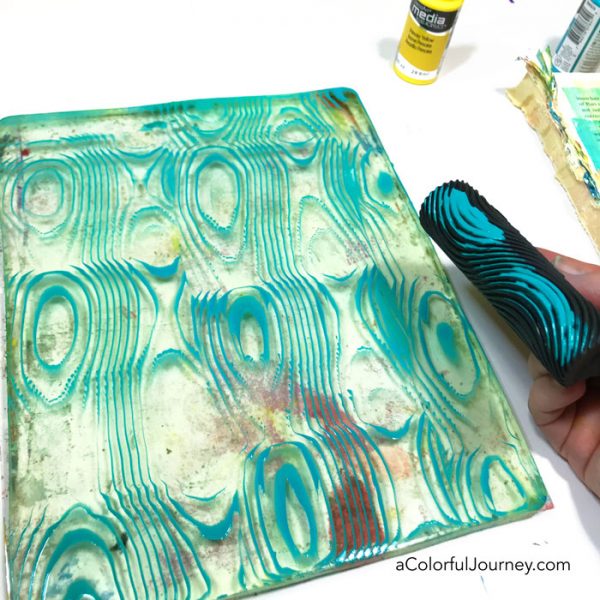 Here are the supplies used. Some of these links are affiliate links which means I get a small percentage. It doesn't cost you anything extra and it helps keep the free tutorials coming!