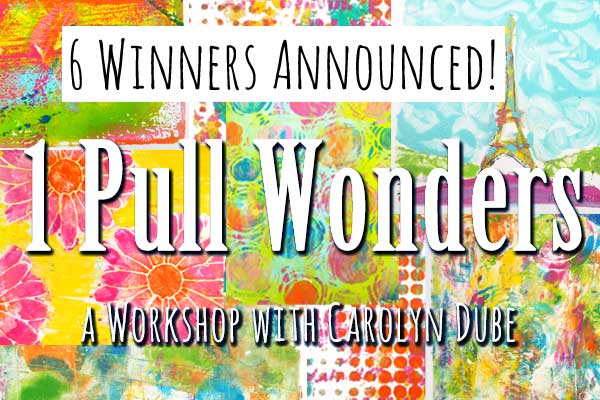 Thank you everyone for such an amazing response to One Pull Wonders!   I was having so much fun punching numbers into random.org that I just couldn't stop at 3.   Hope you don't mind!  Congrats to the 6 people below who won!
If you didn't win today…never fear! Stop back tomorrow for another chance to win because I've been given something wonderful to give away!
If you've won, just drop me an email at acolorfuljourney at gmail dot com and I'll either refund you your class fee if you're already registered or I'll get you registered!