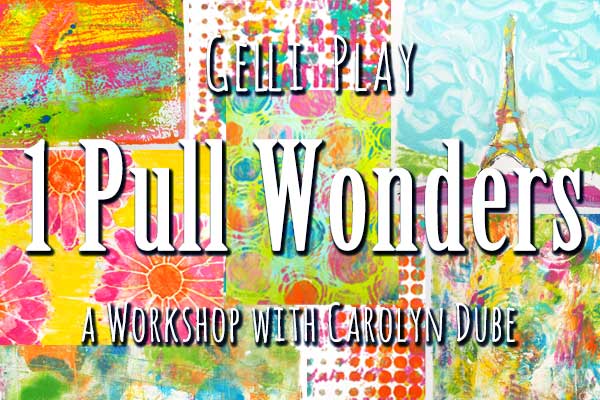 I am so excited to be giving away 3 spots in One Pull Wonders in just about a day!  Want to win one of the spots?  Be sure to leave a comment on my Bloopers post here before midnight on Sunday to be entered.  I'll post the winners on Monday!
Even if you've already joined us you can still win!  If you've enrolled in class and win, I'll refund you the cost of the workshop.
The early bird discounts flies away when class starts Monday!  
I can barely contain myself I am so excited for Monday!  Why? Because I can't wait to share how easy it is to bet all these colors in one pull on the Gelli Plate and see what everyone makes!
Hurry up Monday, I'm ready to play!