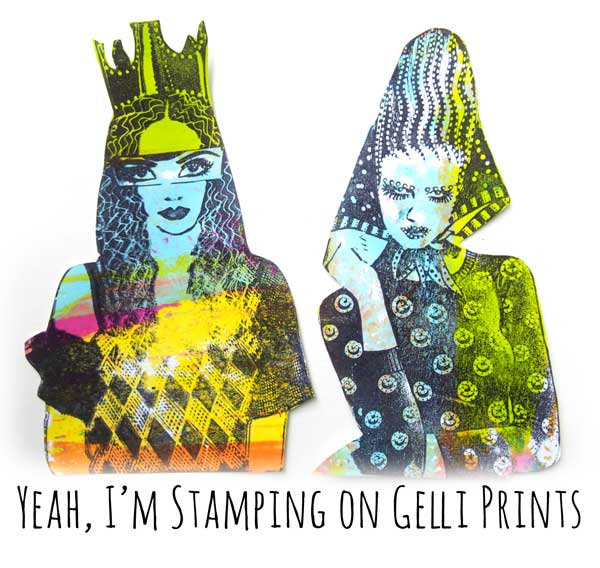 What do I do with my Gelli Prints? I play with them.  How?  So many many ways.  Today, I'm stamping on them.
Using Gelli prints with stamps gives it the painterly, loose look I like without having to plan.  If I tried to color the stamps intentionally, I'd over think it and all the looseness I love would be gone.
All of these prints were done lickety-split in one pull.   If you want to learn how to make painterly Gelli prints loaded with colors in just one pull check out my One Pull Wonders workshop that starts on Monday!   Early bird discount ends Sunday night.

Watch Stamping on Gelli Prints on YouTube.
The new Dylusions rubber stamps called to me.  So glad I did because once I got these sassy strong women stamped and cut out they inspired me to make art journal page after art journal page!  Of course, I'll be sharing in the near future.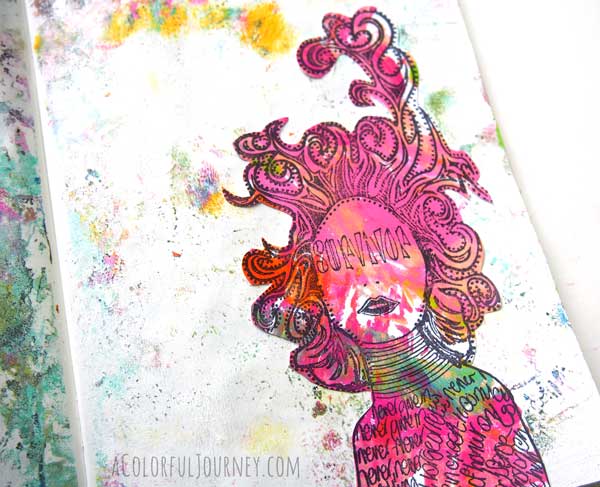 You can see how the different prints work withe the new Dylusions stamps.  The busier or darker the print, the harder it is to see the stamped details.  This isn't bad or good – it just depends on how you want to use them.  In a future video, I'll be showing how I play with stamped images on Gelli prints, including the very busy prints.
Supplies Used: