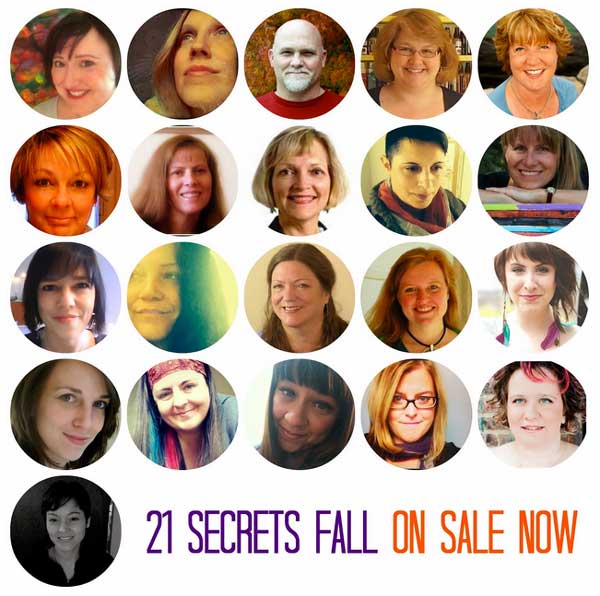 I am honored to be a part of such a wonderful group of creative souls in 21 Secrets Fall!  On October 1st, the ebook comes out! One wonderful ebook jam packed with color photos, instructions, and of course,  downloadable videos!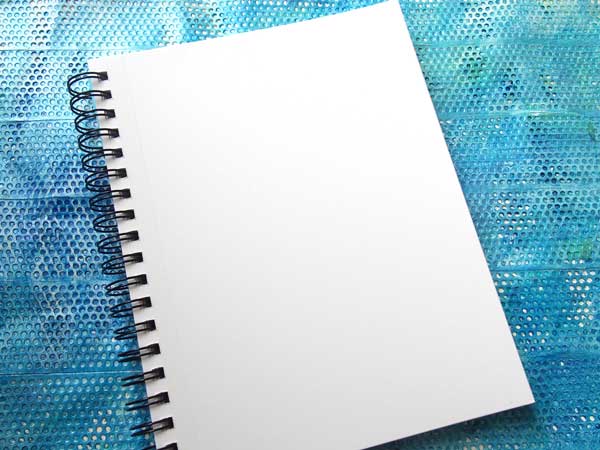 Included in there will be my Freedom from Fear videos!   I share ways to play without any fear or judgment while creating – including how to get past the intimidation of the blank page, how to thwart the fear that rises up after you've started, and how to find the freedom in the imperfections.  Be prepared for something rather silly and fun that will quiet a cranky inner critic!
You can find all the details about all 21 teachers and sign up info here.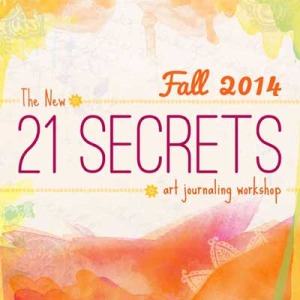 You can win one of two 21 Secrets Fall that I'm giving away thanks to the very generous Hali Karla and Connie Hozvicka!
I'm giving one to a randomly selected newsletter subscriber.  Current subscribers don't need to do a thing – you're already entered!  Not a subscriber yet? No problem, sign up here.   Just be signed up before my next newsletter goes out on Sunday, Sept. 28th.
I'm giving another one away to one randomly selected person who comments on this blog post! Be sure to leave your comment by Sept. 28th at 8am EST.  Want another chance?  Share about it on Facebook, or Pinterest, or Twitter ( you get the idea) then come back and leave a comment telling where you shared for extra chances! The blog giveaway is now closed.  You can find the winner here.