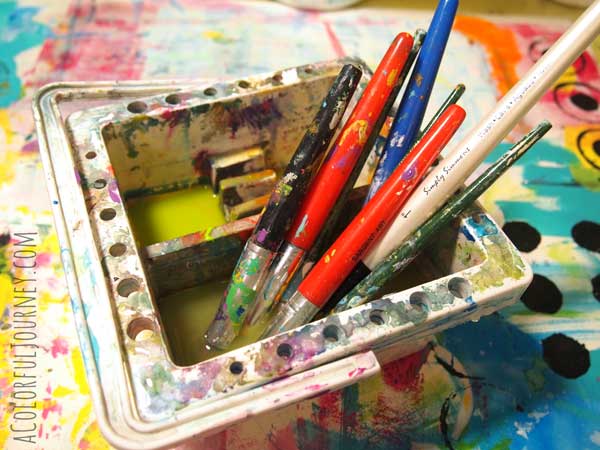 I am confessing my sins today.   My studio sins that is as I join in Seth Apter's Studio Table .  The real studio table, not the cleaned up ready for company kind of studio table.  Be sure to check out all the wonderful real, in use, studio tables that are being shared!
What happens in my studio?  I leave my brushes in water all the time.  For days sometimes.  Hence my love of cheap brushes.
I have wonderful counter space to work on and it is usually piled high with supplies I've pulled out to use. No matter how big or small my space, this is what it looks like most days.   Apparently, I love digging things out from the bottom of the pile because that is where what I need always seems to be.  Does that happen to you too?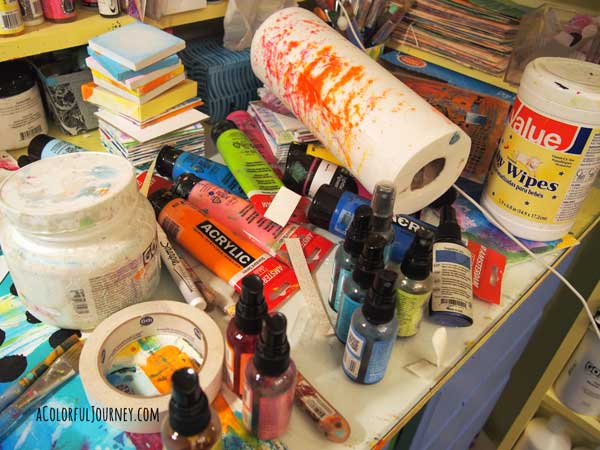 My sink is not clean and I don't care.  I have cleaned it before but it just gets so dirty so quickly, I have given up on the white sink.  And I am much happier for it!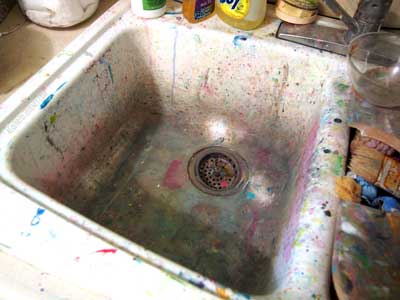 There's paint and spray ink all over the floor because my studio is a splash zone.  And the walls.  None on the ceiling…yet.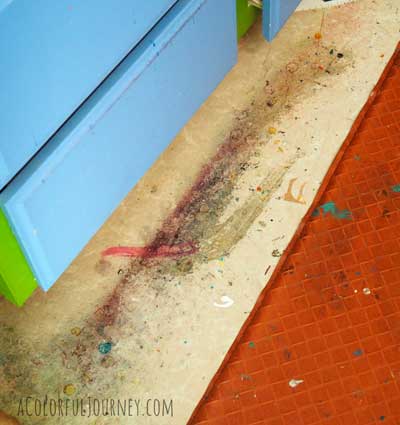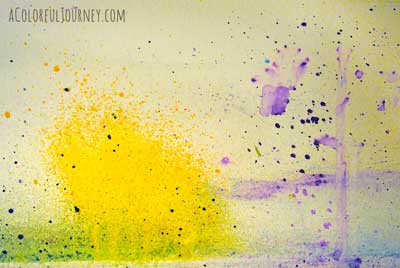 I feel so much better now that I have come clean that I am a studio slob.  I know you all thought I kept the studio pristine and ready for a white glove inspection…
If you're looking for the 21 Secrets giveaway, you can find it here.