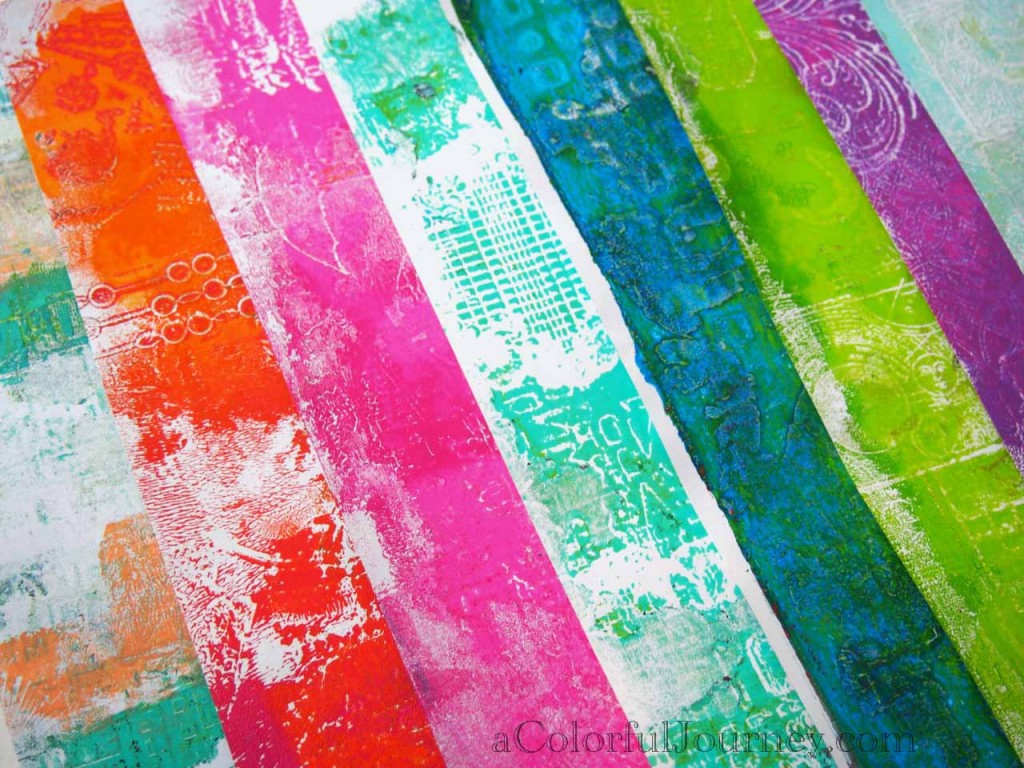 I was asked by a non-art person what I enjoy making when I create.  Of course I said, I love making Gelli prints.  Befuddlement.  That "did you just speak an alien word" look.  How could I possibly explain what I do with the Gelli Plate using words only.  I tried.  The more I explained the less he understood.  I needed visual aides.
Why do I make Gelli prints?  It makes me happy to play with complete freedom. The full post, including a video, for this piece is here.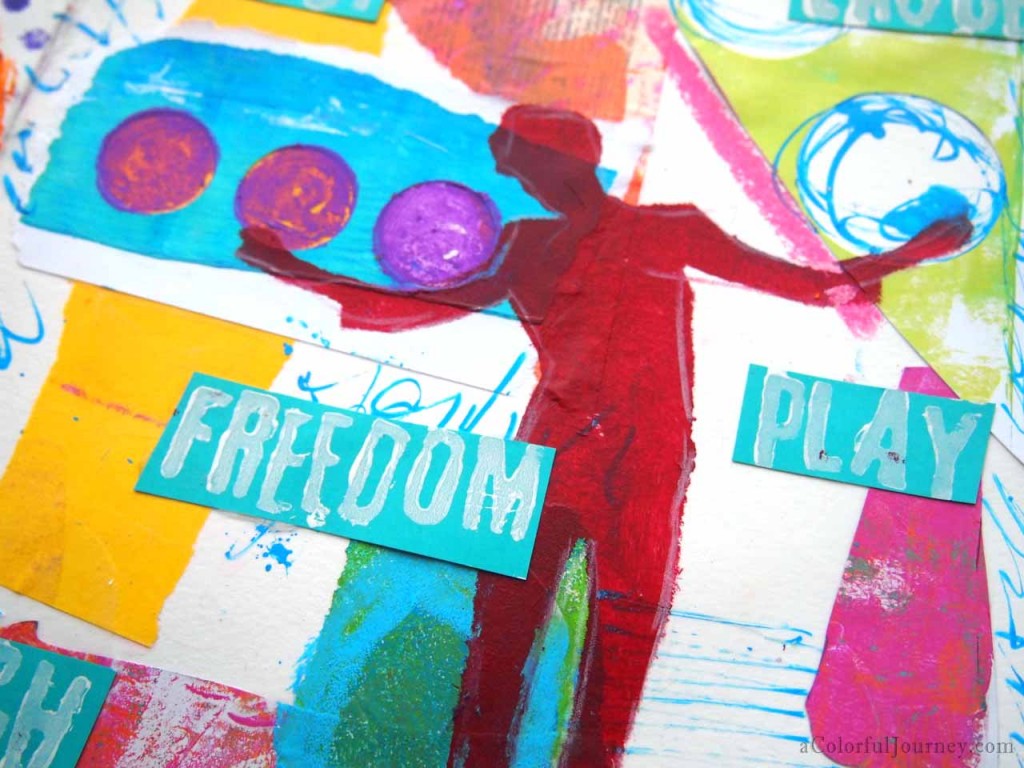 Along with freedom and fun there is magic.  There is something breath taking when the layers of paint play together to create something I could not have created with a paint brush.  You can see the full post, including a video on how to use the Gelli Plate to make a print like this, here.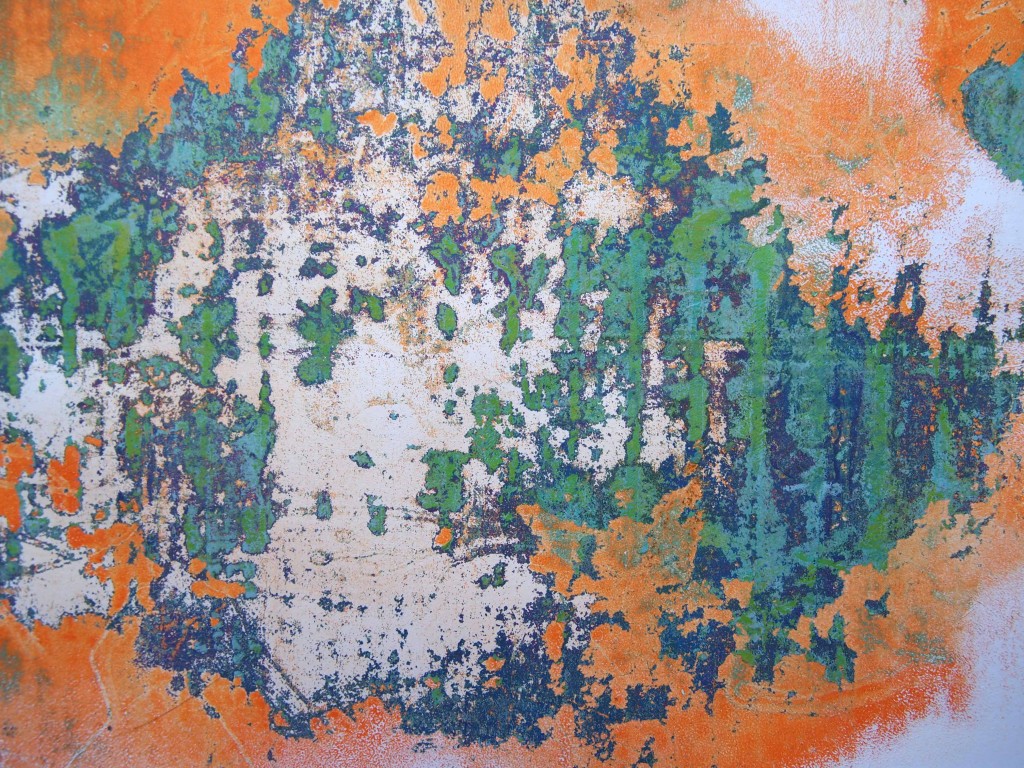 I end up with a joyous stack of one-of-a-kind papers made by me in the colors I want.  Those papers can be used to make anything from the practical envelopes to playful shoes. Both of these posts have videos so you can join in and play too!  Check out the envelopes here and the sneakers here.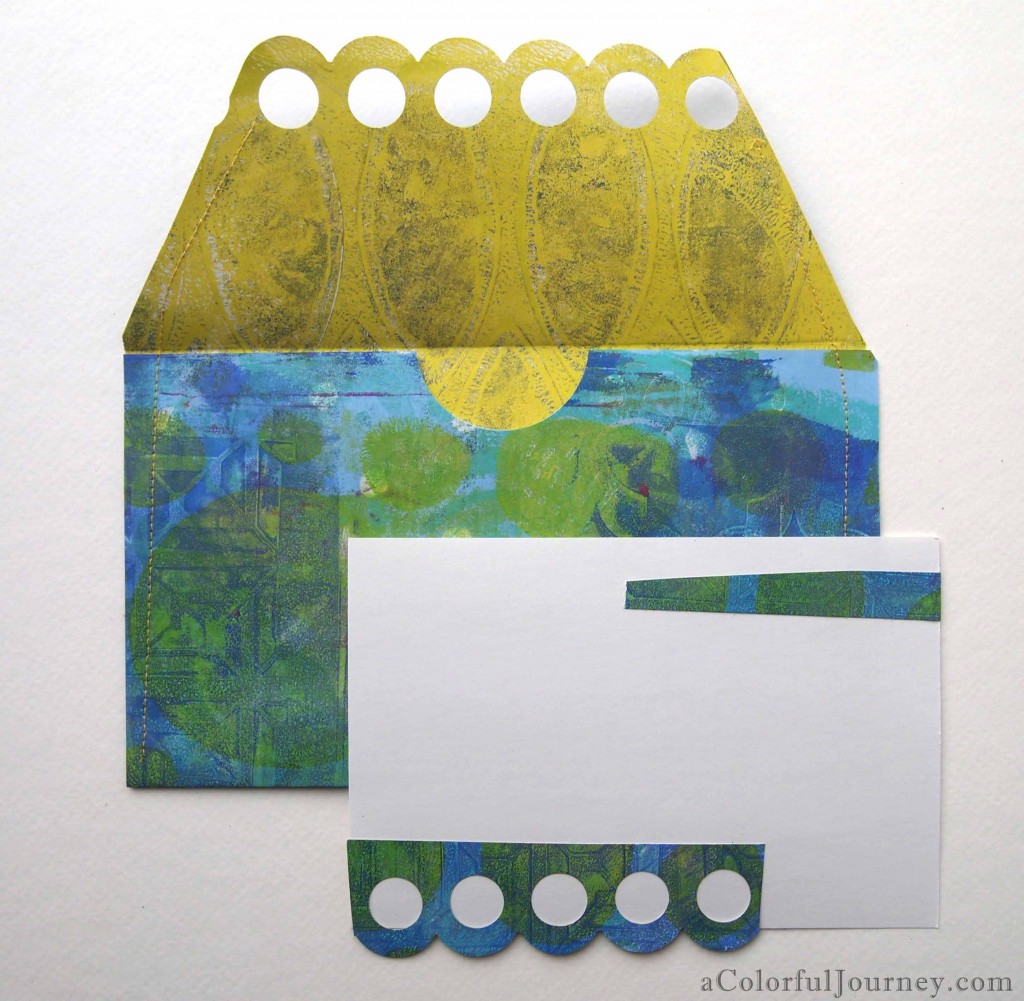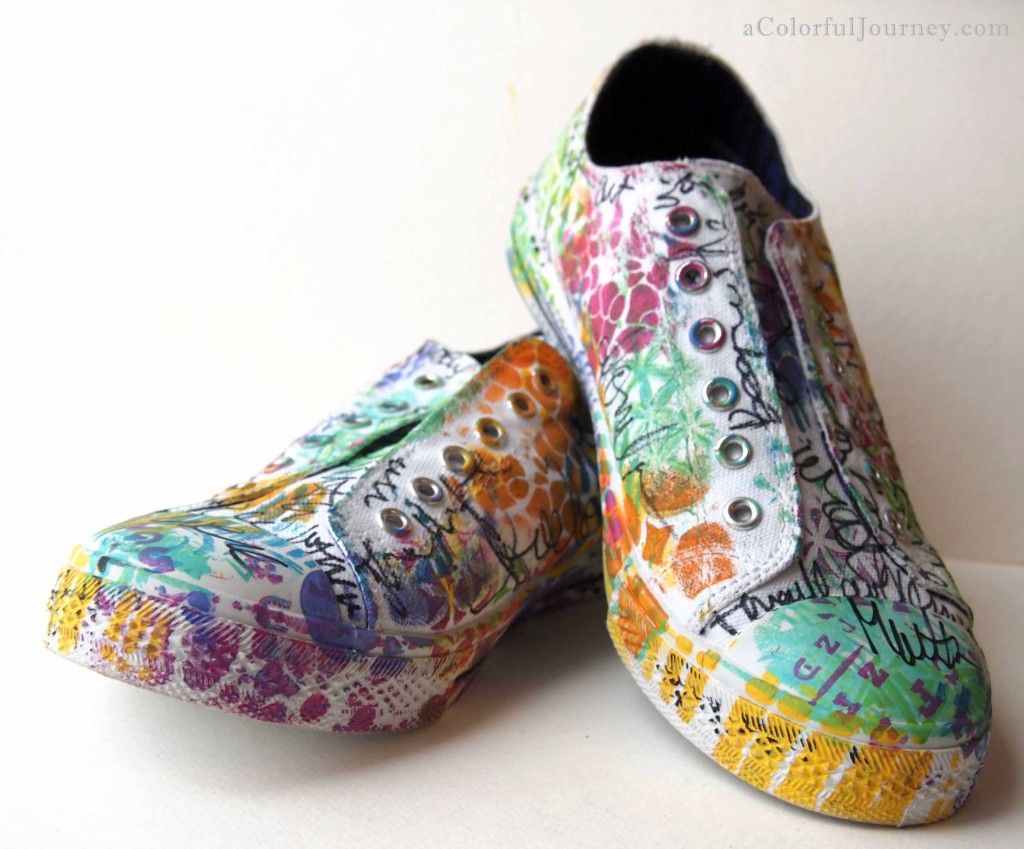 How could I not love making Gelli Prints?  I'm not the only one! Check out all the great prints and projects that have linked up for A Colorful Gelli Print Party for May.  The link party goes all month so there is still plenty of time to join in and link up!  Stop on over here to see all the Gelli plate magic that is happening!