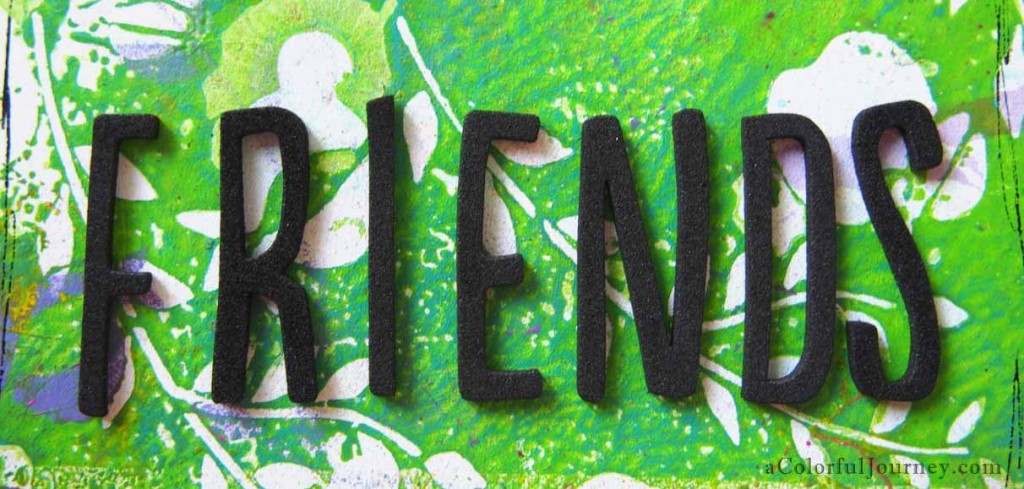 This word has been popping into my mind, heart, and life a lot lately which means it pops into my art.  I keep getting reminders from the universe how wonderful my friends are.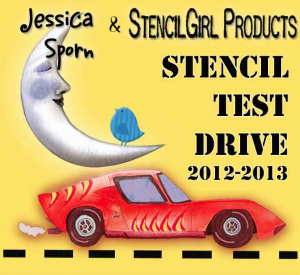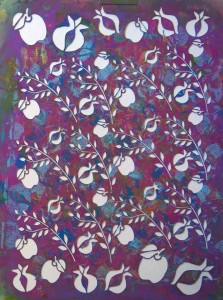 Speaking of friends, today is a Stencil Test Drive for Jessica Sporn's stencil, Apple and Pomegranate stencil!  I'm not the only one driving today- be sure to stop by and check out what Maria McGuire, Revlie Schuit, and Jessica have done with this stencil!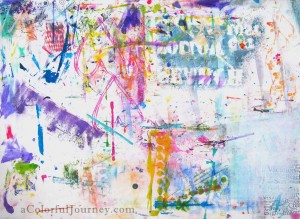 The  paper on my counter was getting lots of great colors on it so I decided to add more!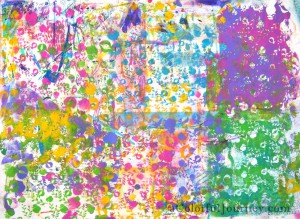 I used Liquitex Spray Paints with Jessica Sporn's Apples and Pomegranates stencil.   They are wonderfully rich colors.
I picked a small portion and cut out a tag.
A big sunny and bright flower with some scribble journaling about how amazing my life is because of my friends.  What is making your life amazing today?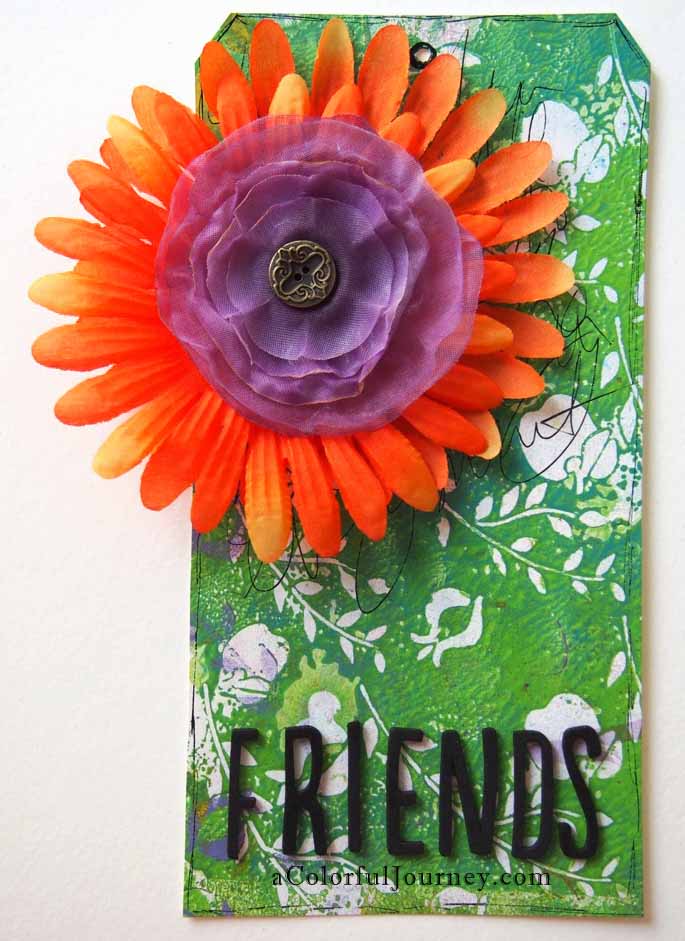 Linking up to Paint Party Friday!