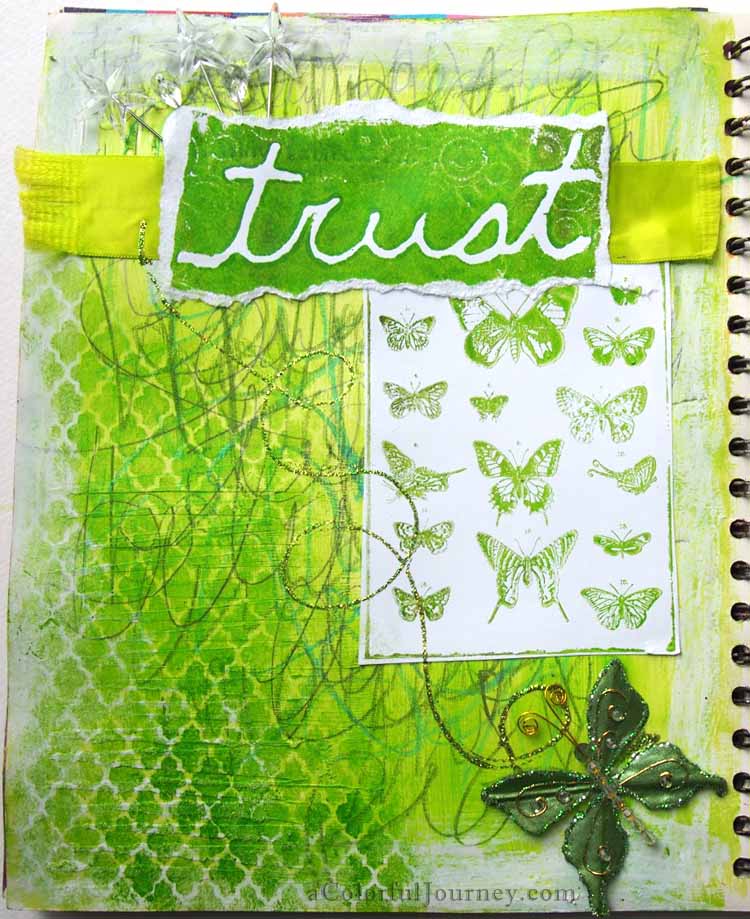 The sun is shining, the grass is green, and the peonies will be blooming any day now!  In honor of spring, I am working in greens.  I usually work in a full rainbow of colors so I wasn't sure how this would turn out…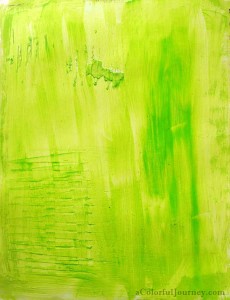 A background made long ago that sparked the green theme.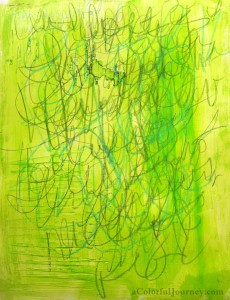 Added my scribble journaling as I processed what was going on in my head.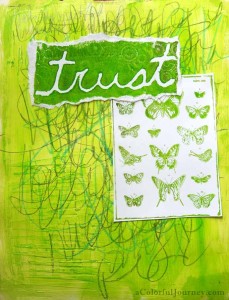 Grabbed a title and the butterflies.  The green on the butterflies was stamped using a Gelli Plate to get a thin, even layer of paint on the stamp. I have a video showing how to use the Gelli plate with stamps here.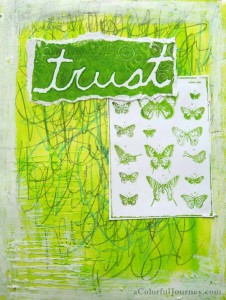 White oil pastel along the edges to frame it.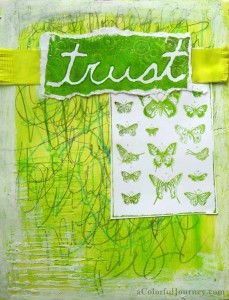 Ripped the trust title off to add the green ribbon below it.  A mistake that I didn't glue the ribbon first? Nope. Just an Oops.  I even ripped the paper as I pulled it up and it is still just an Oops.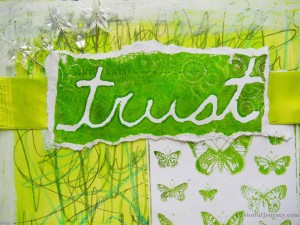 Bonus points for me here- I used up a "treasured" item from my stash- star pins from Maya Road.  I have decided I would rather run out of something wonderful than keep it in a drawer and never use it (a huge shift for me).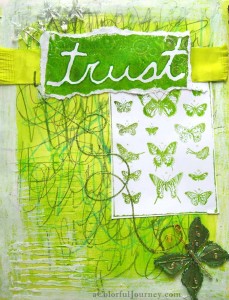 Used another "treasured item", the sparkly butterfly, and added a glitter glue flight path.
That bottom left corner just felt unfinished so Ronda Palazzari's stencil to the rescue! That balanced it out with a delicate touch.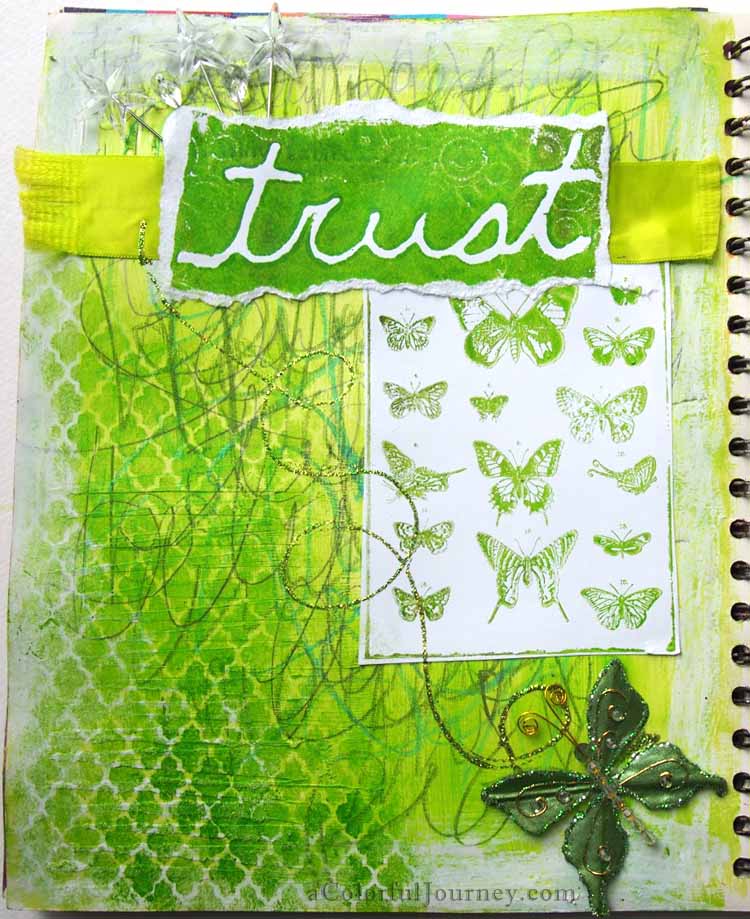 Linking up to Inspire Me Monday, Creative Everyday, Art Journal Journey (challenge yourself), Simon Says Stamp (wings), Glue It Tuesday and Make It Monday.