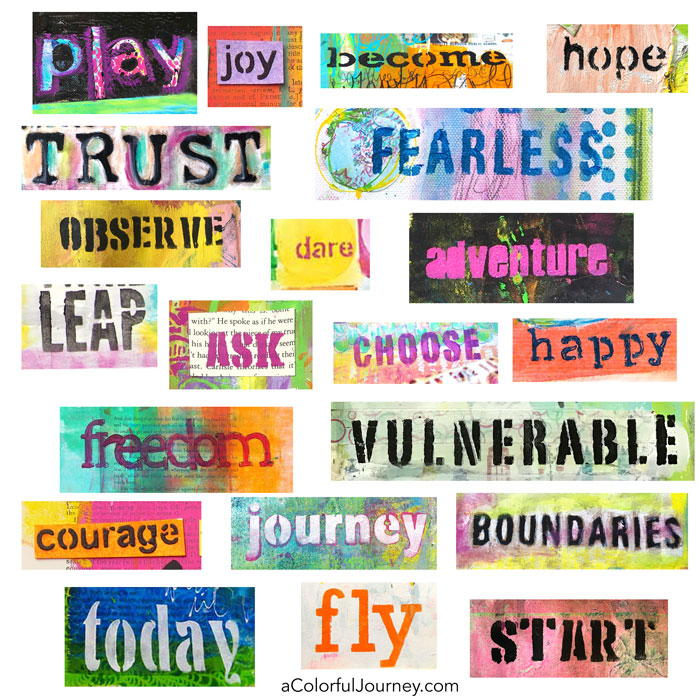 It's the start of a new year, so that means plenty of introspection on what I want to make a priority in 2017.  I would love to make everything a priority and do it all.  But there is a reality that there are only 24 hours in a day so picking a word, or two, can help guide my choices throughout the year.
The first thing I did was make a list of possible words.  And  it was almost 100 words long.  Too big of a pile to even dream of narrowing down so I turned to my art and art journals.  I flipped through the pages and found some words used over and over or ones that held particularly strong meaning. That list of 21 words is above.
I've spent about a week narrowing the list down, and it's down to 2.  Conventional wisdom holds that one word is picked but I am feeling that I need two this year. Which two will guide me this year?  Dare and Freedom.
What about you? What's your word, or two, for the year?