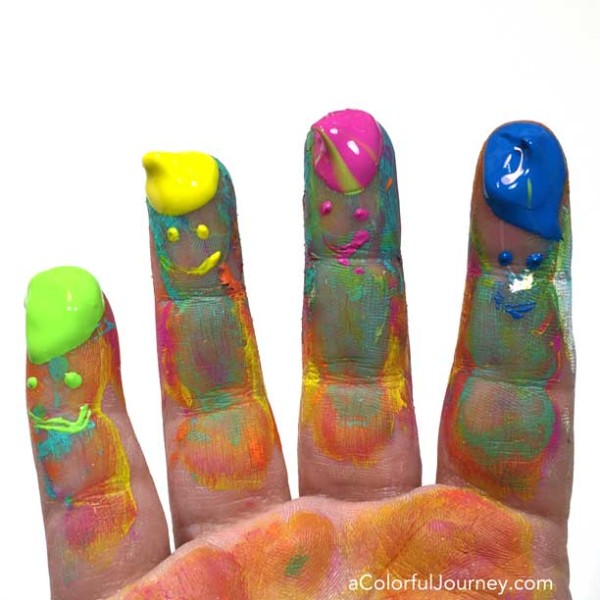 I'm feeling a little silly today…why?  Because of a live webinar I'm doing with Northlight!   I get to answer your questions – you can ask me anything!    Plus, I created 2 exclusive videos just for the webinar.
Now it's called a live webinar but you don't have to be there live…you get the recording to download as well as the 2 videos I created to watch when it fits your schedule.  Live means I don't get a do over…it's all rolling and that means there will probably be an Oops and you know I love a good Oops!
What's going to be in these videos?   A new way I am using a glue stick thanks to…you guessed it…an Oops! Turns out the lid is supposed to go back on the glue stick in a timely manner.  Oops!  And what an exciting one for me because I actually like my glue stick dry better than wet now!  I'm also using ColorBursts with Duralar and there will be stencils too!
Come and join me for some laughter and fun in this live webinar!  It's September 17th at 1pm Eastern.  You can find all the details here.