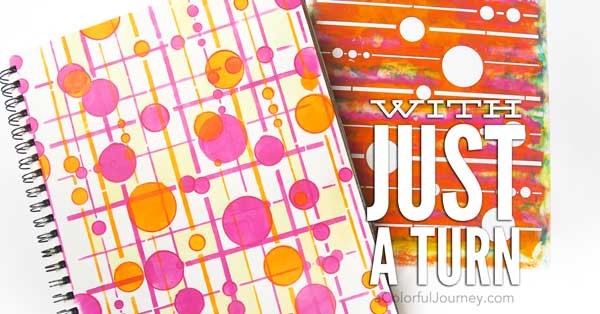 A stencil is a tool, just like a paint brush is a tool.  That is one of the many reasons why I love stencils more and more each time I play with them.  How you hold a paintbrush influences the type of mark you make on your paper.  How you position your stencil influences the kind of mark you make too!
I stenciled once, then turned the stencil to do it again creating a totally different feel.  The geometric lines and circles on my Solar System stencil was built for just this sort of pattern play.

In the video, you'll see this all from start to finish and how to line up the stencil the easy way so that it can fill any size you need!
Watch With Just a Turn on YouTube.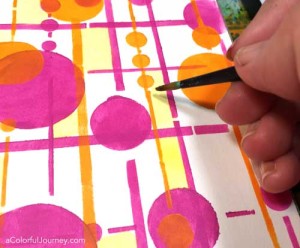 Touches of watercolors randomly in just some of the spaces.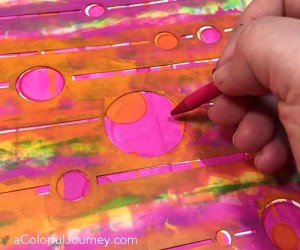 Finishing up by tracing the circles to create a subtle finishing touch to the page.  My hands don't make perfectly round circles, so I used the stencil to do the hard work for me!
This was supposed to be a background…but I am enjoying it too much just as it is so it's going to stay this way for a while!
Here are the supplies I used. Some of these links are affiliate links which means I get a small percentage. It doesn't cost you anything extra and you are helping me keep this blog and my videos ad free! Thank you- I don't like ads any more than you do!