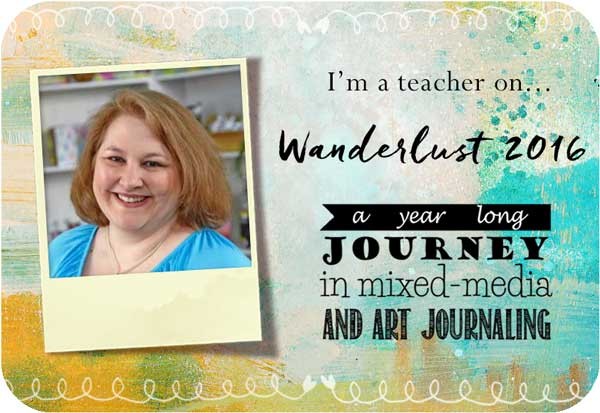 When I was invited to be a part of Wanderlust 2016…mixed media art journaling with a travel and adventure theme…I was over the moon!  I love mixed media art journaling.  I love all things travel.  I love adventures.  I love online workshops.   Of course, I said YES!
What is Wanderlust 2016?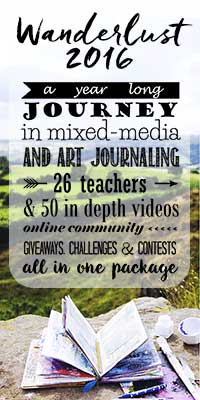 An online event
A whole year long journey
Videos from 24 guest teachers and 2 resident teachers. One every week (each one downloadable and with PDF instructions provided), 50 amazing videos, which will run for over 50 hours in total
Access to a forum with an amazing and friendly community, inspirations, challenges, discussions, galleries, workshops, giveaways and generous discounts from our partners
Early registration is now open…and at about $2 a class – it's an outstanding value!  But once early registration ends, the price goes up.
To say I am so honored to be a part of this event is an understatement. I am only 1 of the guest teachers. Who are the others?
Revealed so far are Kate Crane, Teresa McFayden, Rachel Greig, Beckah Krahula, Joanne Sharpe, Flora Bowley, Mystele, Andy Skinner, Finnabair, Birgit Koopsen, Lindsay Weirich and Magda Polakow!  So many amazing creative people and there's still more to be announced!
Follow the teacher's reveals every day on Everything Arts Social Media. Every day somebody new!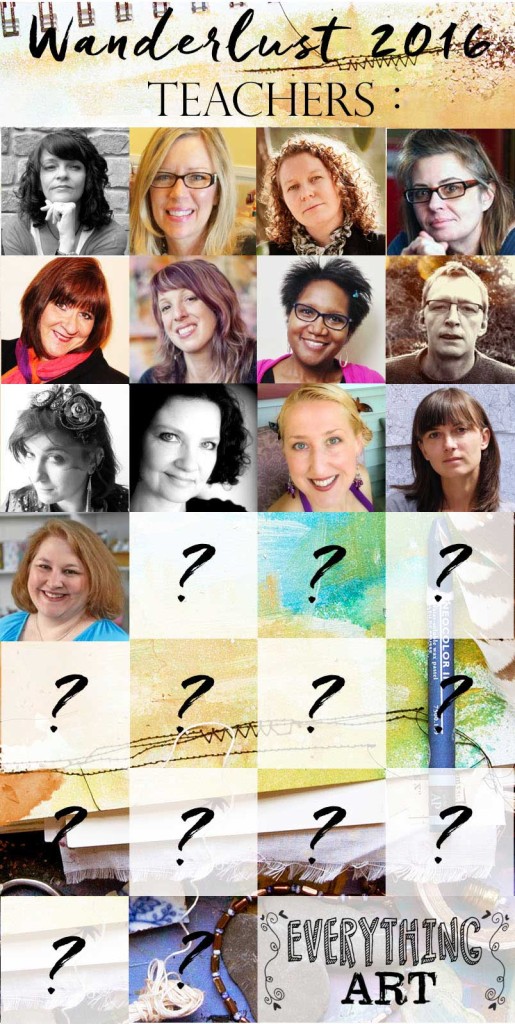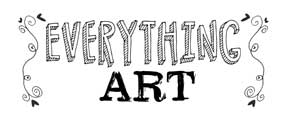 Thank you Jamie and Kasia of Everything Art for bringing all these creative people together for Wanderlust 2016!