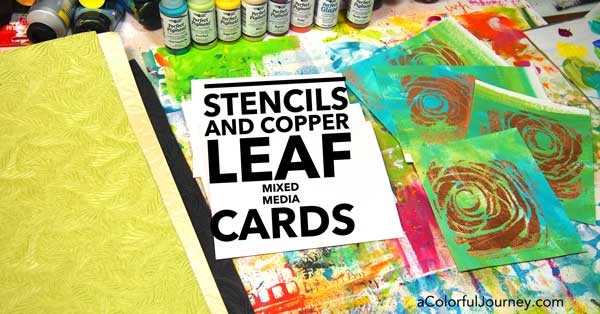 What's the play for today?  I'm going mixed media card making today with goodies from  USArtQuest  and StencilGirl Products for a blog hop! You probably know that blog hop means giveaway so be sure to check out the details at the end.
In the video, you see me make the very careful and precise background with the Perfect Pigment paints.  Okay…not careful at all! And I wasn't careful with the Duo adhesive through Mary Beth Shaw's Little Eddy Rose stencil.  And I wasn't careful doing the leafing.  Noticing a theme?  I wasn't precise in any way and had such fun playing!
Watch  Stencils and copper leaf mixed media cards on YouTube.
The way the copper leafing shines against the matte finish of the paint is scrumptious!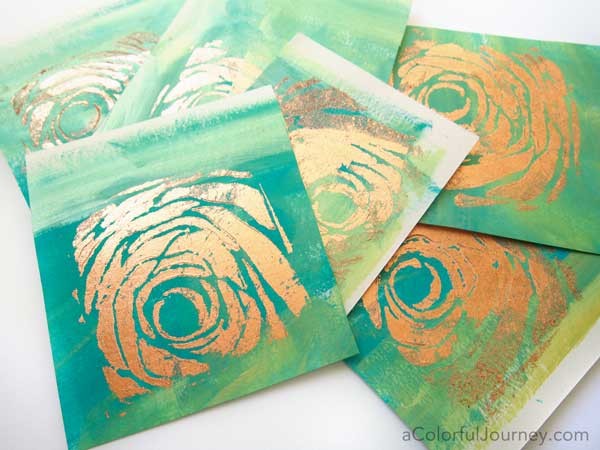 The texture in the black paper was tactile heaven!  I loved it on the edge so much that I just had to add a touch of it in the center.  You've probably guessed by now that I didn't cut  those circles in the middle carefully… Here's the whole set, ready to go!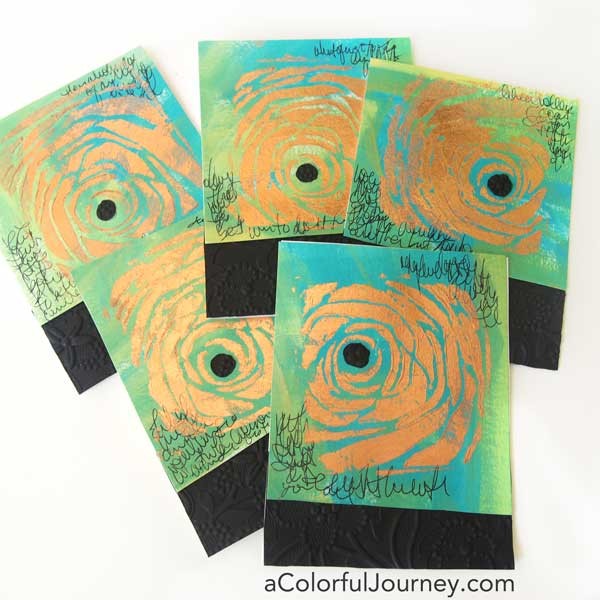 Giveaway Details!
What can you win?  USArtQuest decoartive papers (which are loaded with touchable texture) and Perfect Pigment acrylics plus a $25 StencilGirl gift certificate!  Leave a comment here to be entered and if you want more chances to win, head on over to all the blogs in the hop and leave a comment there too!  One comment per blog please.  The giveaway closes on September 19th at 11:59 pm central time.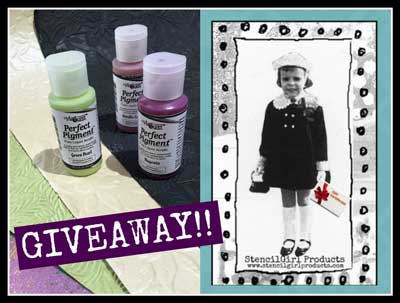 Carolyn Dube- you're here