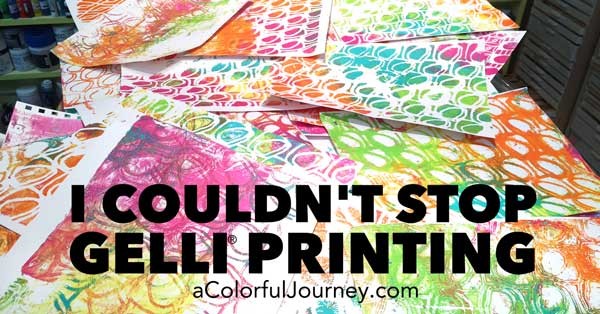 It was just going to be a few prints.  That's what I told myself.  And then it happened.  I couldn't stop.  I didn't want to stop!  All I had planned to do was get things packed for my upcoming workshop, Gelli® Printing Easy as 1-2-3 in Mason, Ohio.  Just thinking about the 3 steps to making amazing prints we're going to be doing on Sept. 12th was too tempting for me…I had to play with the rainbow!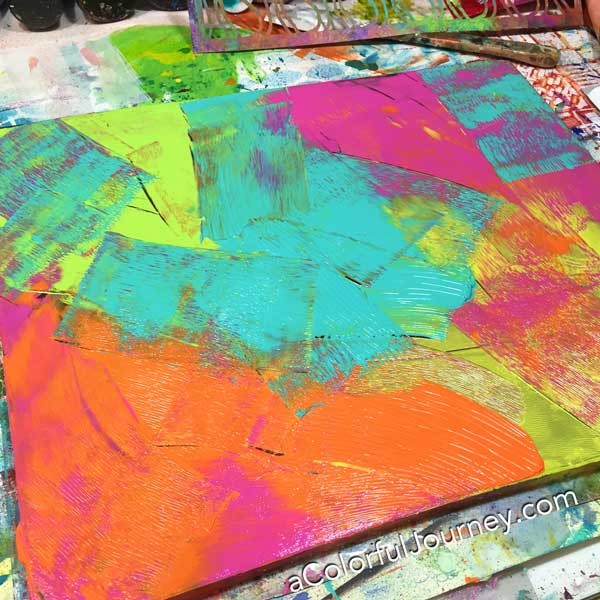 Sometimes I get a little over excited about color and flood the plate with an abundance of paint.  So much that my brayer was super juicy!  A mistake?  Absolutely not!  It's a OOPS and I loved the look of the prints so much I did it again and again!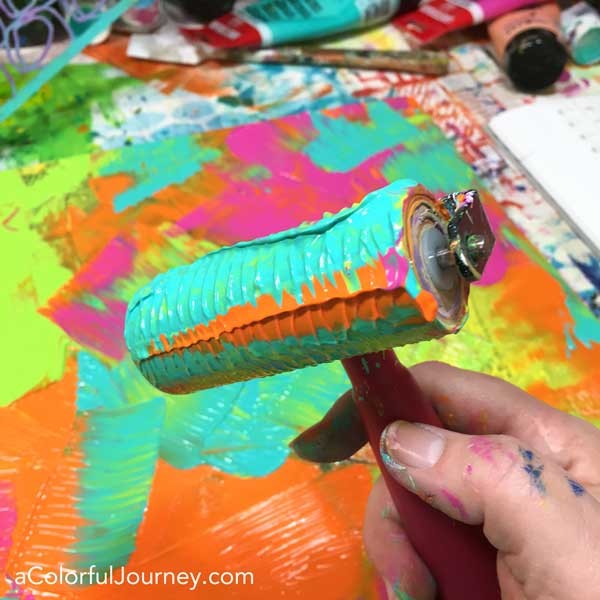 Even with all this paint, I didn't make mud. If you'd like to see how, I've got a video about mixing colors on the Gelli Plate® here along with other helpful info about getting started with Gelli printing®.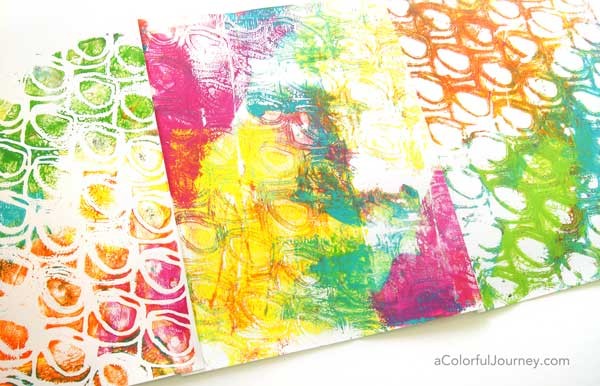 The rainbow brings me happiness so I made rainbow prints…a lot of prints!  What stencil did I use?  It's my Wonky Eyes stencil I designed for StencilGirl.   What am I going to do with all these prints?  Well, I was supposed to be getting things ready for my upcoming workshop so I think I'll use them to create a little something for each student.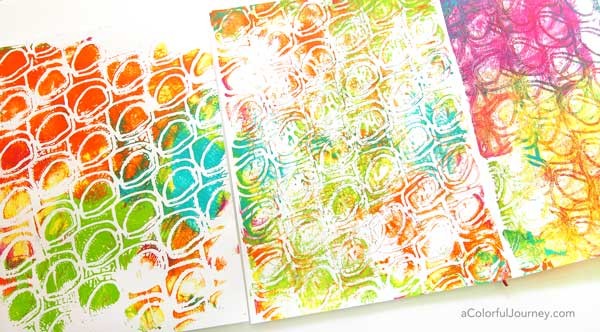 In the greater Cincinnati area and want to explore fun ways to play with the Gelli® Plate?  Join me at the Arts Alliance on September 12th.  Just a few spots left.  Hope to see you there!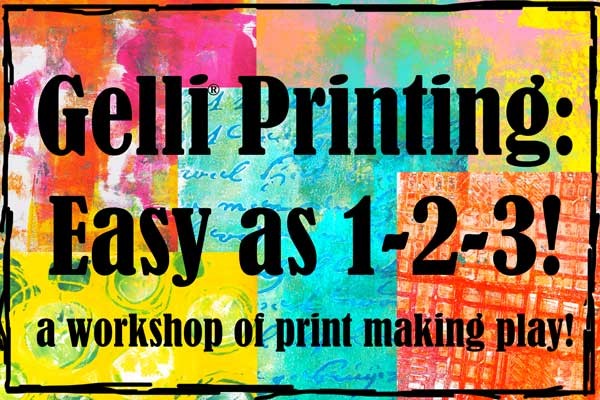 Here are the supplies I used. Some of these links are affiliate links which means I get a small percentage. It doesn't cost you anything extra and you are helping me keep this blog and my videos ad free! Thank you- I don't like ads any more than you do!