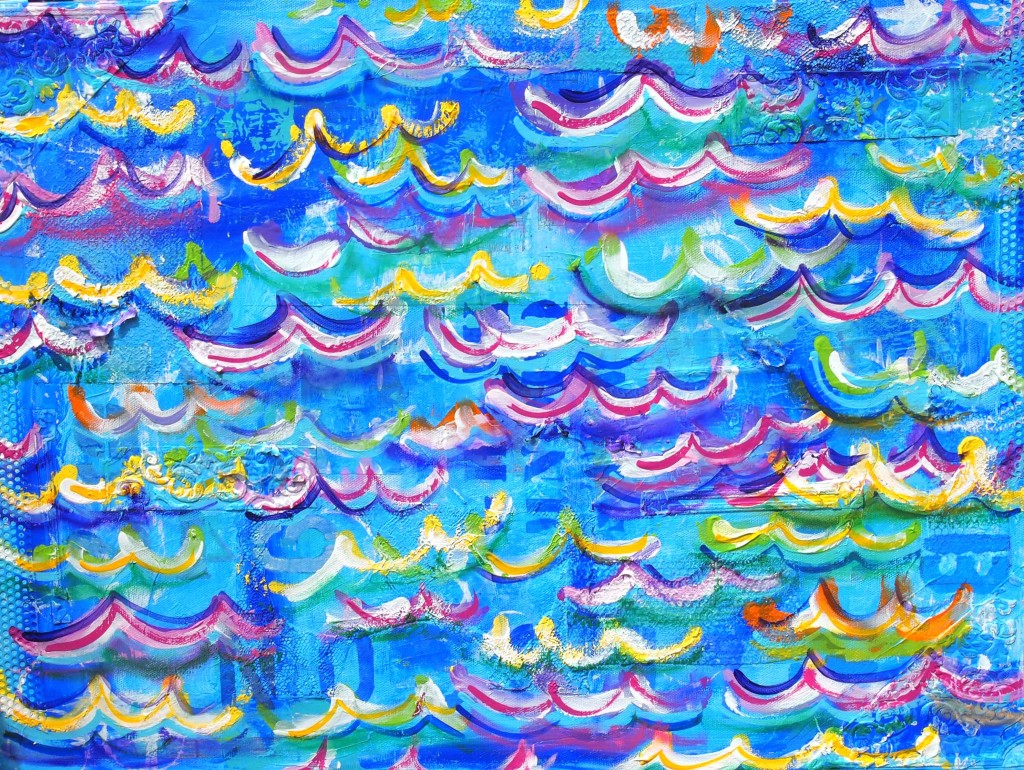 Parrot fish are my favorite fish to find while snorkeling on vacation, even my virtual vacation.  I wish I could capture the colors on film in a way that does them justice!  They are my inspiration for my colorful wave painting today for Paint Party Friday!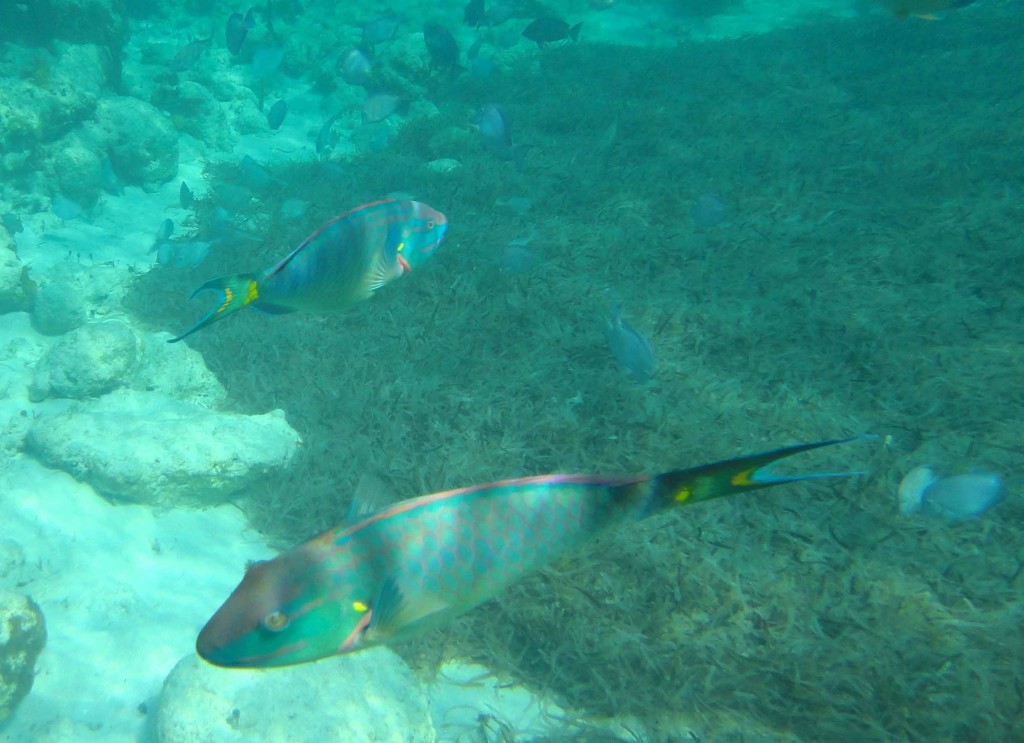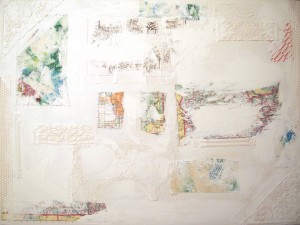 Any scraps around were glued down- you might even notice the gum wrapper!  Then a sloppy layer of gesso.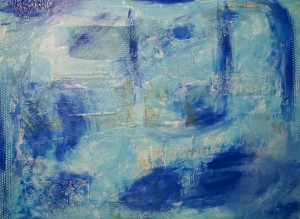 Some smears of paint.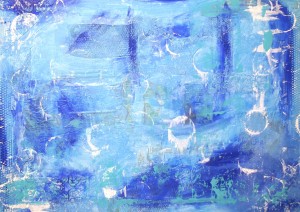 More paint scrapped on and a round lid dipped in white paint.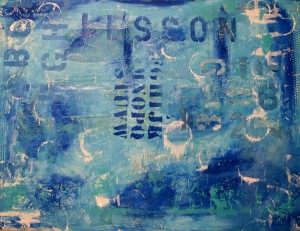 Stenciled letters and numbers.  Can you tell it was night time when I finished this stage?  The lighting really stunk.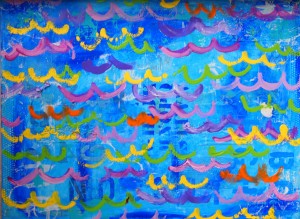 I have waves on my mind.  Not surprising since my virtual vacation keeps taking me to the beach!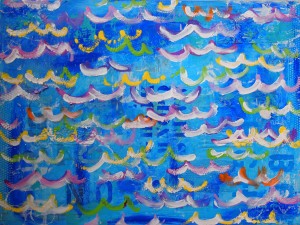 Adding white on top of the colors.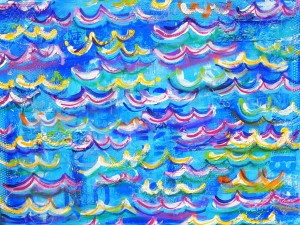 More color on top of color. Some of it acrylic paint some of it Portfolio crayons smeared around. Still don't know if it is finished yet. I'll let it hang around a bit and see if tells me it needs more.
I'm getting really relaxed here on vacation- thanks to the sun, sand, and friends who have joined me!  There's still room for more if you'd like to join in with us!  You can find all the details here.