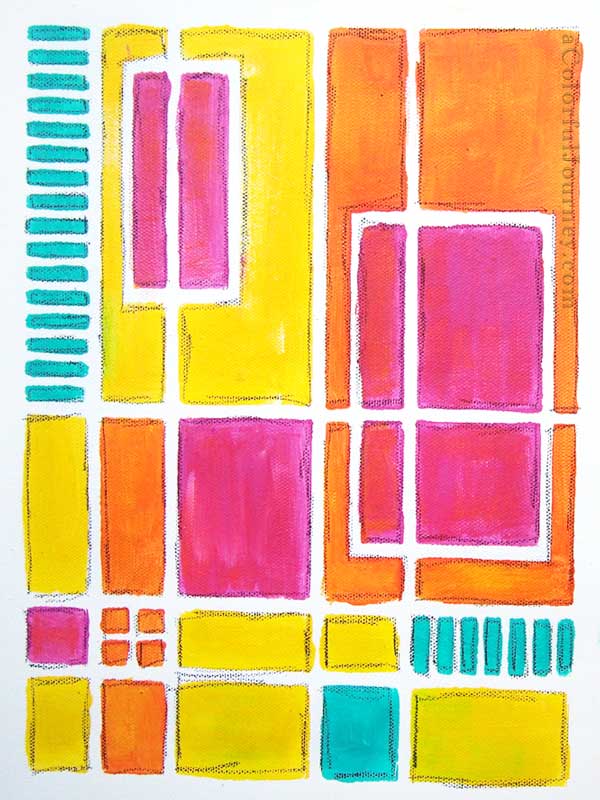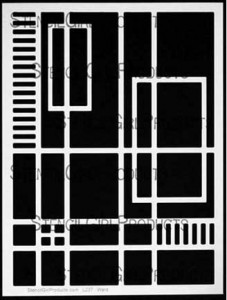 I am a huge fan of Michelle Ward!  Not only does she have the most amazing sense of design-  she is a wonderful teacher.   If you ever have the opportunity to take a class with her, do it!  You can imagine my excitement when I heard she created 8 new stencils and a blog hop!
As I looked at her Segments Stencil from StencilGirl, I decided to play and stencil on a canvas.  I treated the canvas just like an art journal. Same techniques.  Same fun.
Click here to watch  Using a stencil on a canvas  on YouTube.
Supplies Used:
Want to see more of Michelle's stencils in action?  There are lots of great ideas in this hop! Be sure to leave a comment to be entered in the giveaway!  All the hop giveaway details are  over on StencilGirl Talk.  Best part –  every comment you leave on every blog in the hop is a chance to win.  One comment per blog please (but you probably guessed that).  The giveaway will end on Friday, Jan. 31st at 11:59PM Central Time.
StencilGirl Talk
Michelle Ward
Mary Beth Shaw
Linda Kittmer
Julie Snidle
Judy Shea
Leslie Tucker Jenison
Carolyn Dube – You are here.
Mary C. Nasser
Janet Joehlin
Kirsten Reed
Maria McGuire