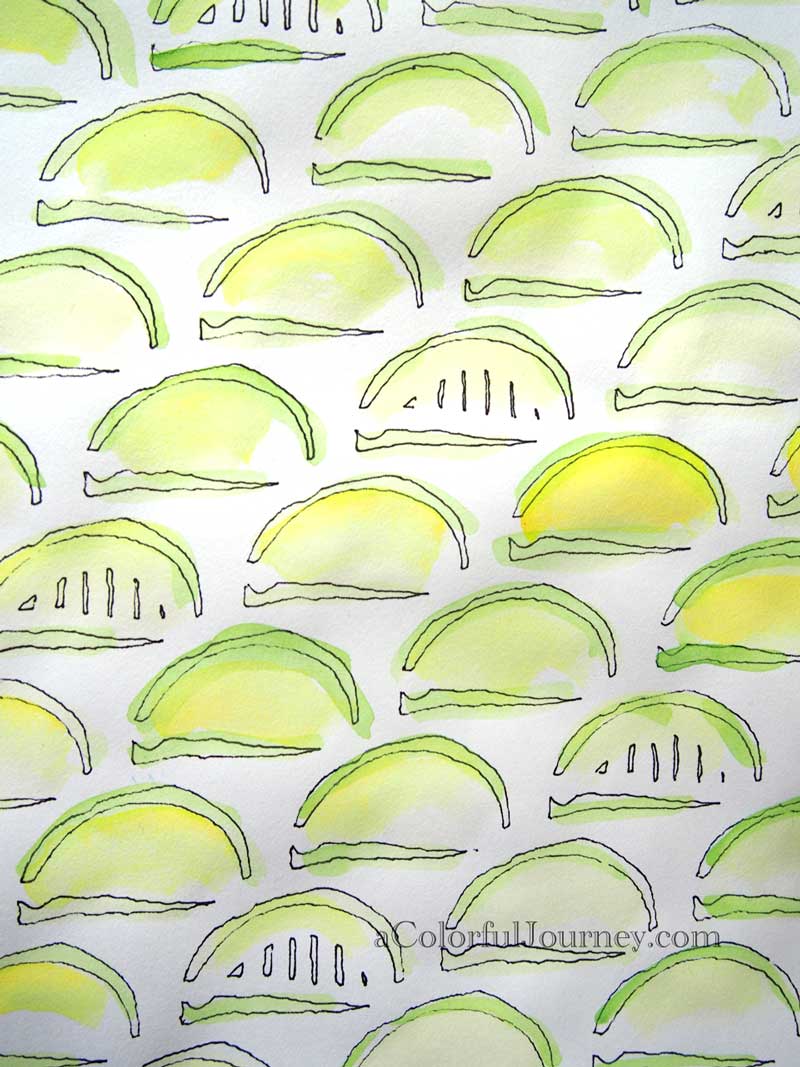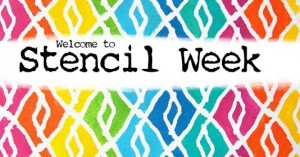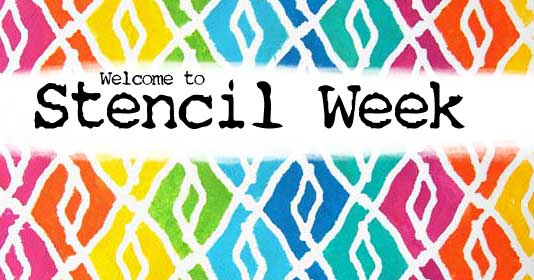 Welcome to day  5 of  Stencil Week celebrating my latest release at StencilGirl!  Today might be the last day of Stencil Week but never fear….there will be more stencil and creative fun coming here on the blog and on YouTube!  If you don't want to miss any of the fun you can subscribe/follow  all sorts of ways on the sidebar to the right.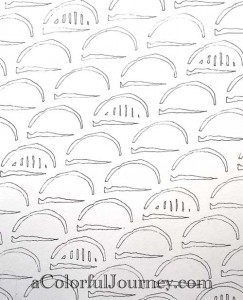 Today's play started with a little pen work while watching TV.   I traced only parts of it.  By tracing with a pen, a waterproof pen by the way, it opens up so many options for using only some lines and shapes in a stencil.
In the video, I show you how I colored these in and how I outsmarted the inner critic who tried to bully me into not creating.
Click here to watch Using Watercolors with a Stencil in an Art Journal on YouTube.
The giveaway is now closed.
Want to win the stencil I used in this project?  I am giving away one of these stencils to a randomly selected winner!  To be entered all you need to do is leave a comment telling me what is most likely to get in your way when you decide to make time to play.
Want another chance to win?  Just share it (Facebook, Google Plus, Pinterest, Twitter, etc.) and come back and leave another comment telling me where you shared it!
I'll be announcing all the randomly selected winners from Stencil Week next Friday, Jan. 31st. right here.  Be sure to be entered before random.org  picks the winners for your chance to win!  And yes, international folks are eligible too!
Thank you again for begin a part of Stencil Week!
Supplies Used: