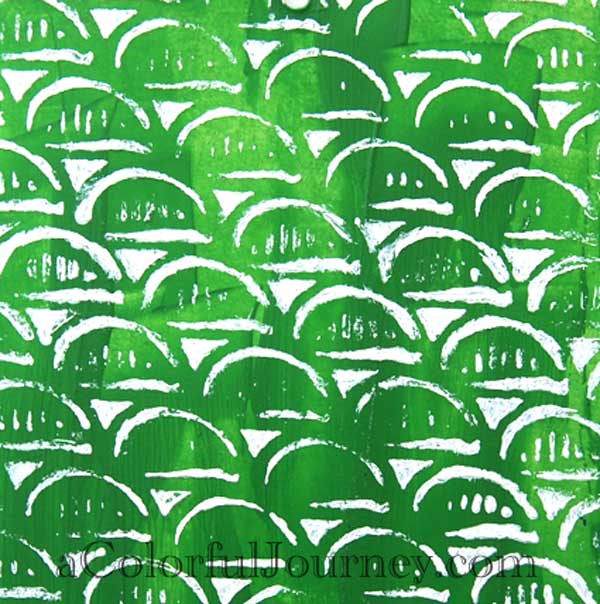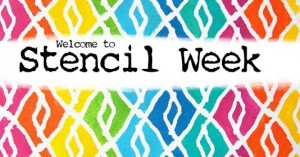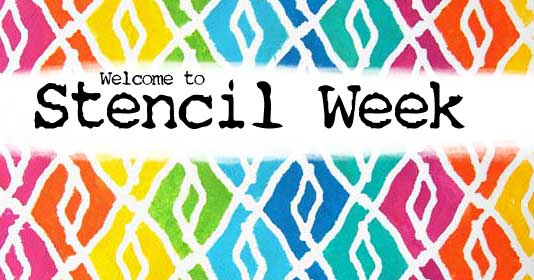 Welcome to day 4 of Stencil Week!  Play is so very important to me and for more than just the fun.  I learn when I play.  Learning that only happens when I let the paint take me where it will take me.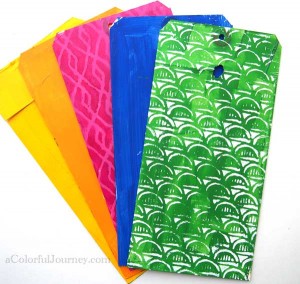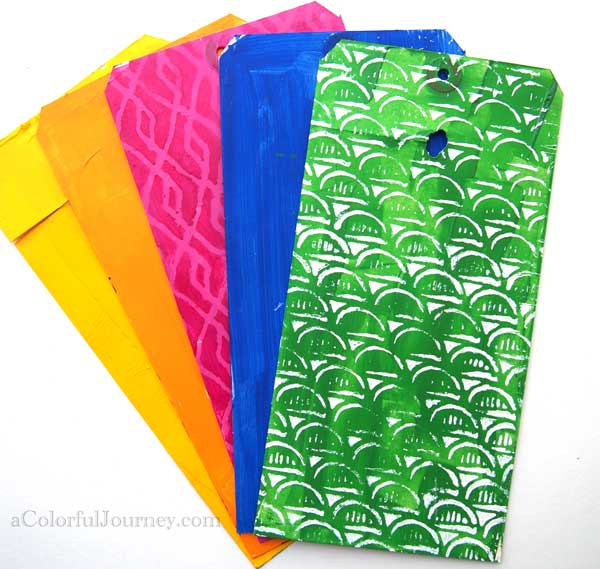 I was playing around making some tags as colorful organizers for on my Clip It Up
.   Just playing around not knowing where it would go.  WOW! It took me to a whole new place all because I don't like to clean!
But I do show you in the video an easy way of cleaning a stencil with dried paint, actually weeks of dried paint on it.  But I am going to go right back to filling that stencil in with paint because I so love the effect- might even try it on some others…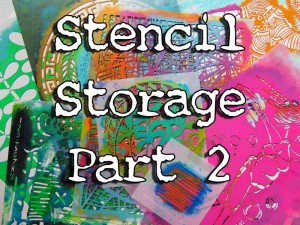 I'm also over on StencilGirl Talk today showing some very very ingenious ways to store stencils!   Click here for Stencil Storage Part 2.
In a previous post you can see how I store my stencils.  Click here for part 1 also know as The Tale of Goldilocks and her Stencil Storage. 
Click here to watch  An Unexpected Way to Use and Clean a Stencil on YouTube.
The giveaway is now closed.
Want to win a Union Small Stencil that I used in this project?  I am giving away one of these stencils to a randomly selected winner!  But that is not all!  I am also giving away 3 sets of J Hooks (40 hooks per person) to 3 other winners so 4 giveaways in all today!! To be entered all you need to do is leave a comment telling me one supply or technique that you wish you were more comfortable using.
Want another chance to win?  Just share it (Facebook, Google Plus, Pinterest, Twitter, etc.) and come back and leave another comment telling me where you shared it!
I'll be announcing all the randomly selected winners from Stencil Week next Friday, Jan. 31st. right here.  Be sure to be entered before random.org  picks the winners for your chance to win!  And yes, international folks are eligible too!
Supplies Used: